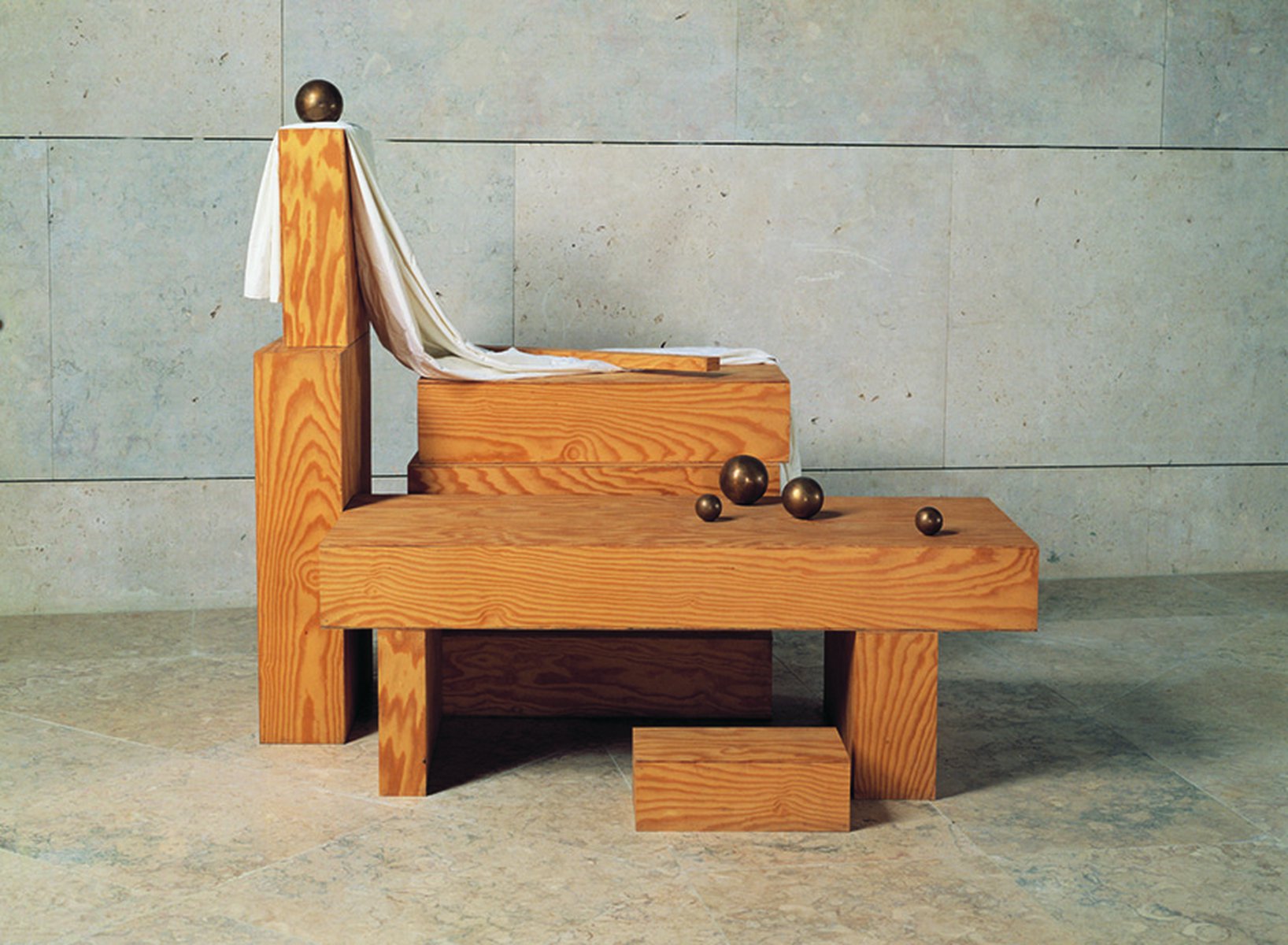 The sculpture Madame Récamier, Segundo David [Madame Récamier, According to David] (1989) by Rui Sanches, acquired in 1993, clearly evokes Jacques-Louis David's portrait painted in 1800 (a work left unfinished when the artist learned that a similar work had been commissioned to his disciple François Gérard). A symbol of beauty and intellectual refinement, Françoise Julie Adélaïde Bernard Récamier was immortalized by this neoclassical painting, which inspired Rui Sanches sculptural approach to the portrait.
Considered a "volumetric and de-eroticized conversion of the portrait, with the attention concentrated on understanding the compositional mechanism of the painting" (Delfim Sardo), this work synthesizes a "theory of form" by which Rui Sanches relies on neoclassicism as a field of work (turning the rigour of form into a structure made with austere materials) while using the sculptural legacies of the first half of the twentieth century vanguards.
Madame Récamier, Segundo David by Rui Sanches is one of ten works belonging to the CGD Collection selected to take part in the exhibition Rui Sanches. Espelho [Rui Sanches. Mirror] curated by Delfim Sardo. The show may be visited at Cordoaria Nacional – Torreão Nascente Gallery until January 2020.
Rui Sanches
Madame Récamier, Segundo David
1989
Wood, fabric and bronze
164 x 180 x 167 cm