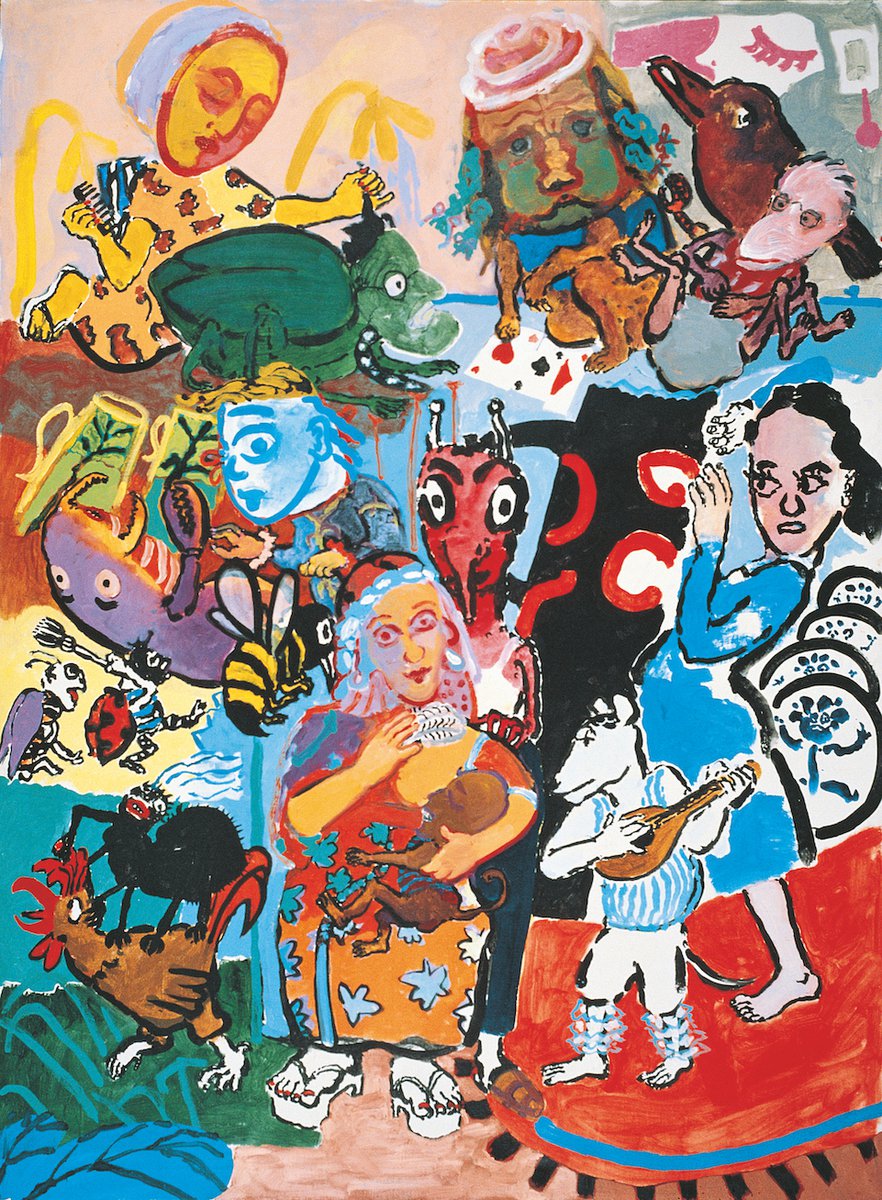 Adquirida em 1988 pela CGD, esta obra de Paula Rego coincide com o período em que a artista se encontra novamente a viver em Londres (depois de um primeiro período aí emigrada para estudar), desta vez junto com o seu marido – o pintor Victor Willing – e os três filhos do casal. The Mosquito's house, que podemos traduzir livremente para A casa do Mosquito, é uma pintura repleta de "animais com comportamentos humanos e humanos com comportamentos animais", como o referiu a curadora Catarina Alfaro a propósito da produção artística de Paula Rego na década de 1980.
Certamente devedora da pesquisa sobre contos infantis que a artista desenvolveu a partir de 1975 e do "teatrinho de três personagens" – urso, macaco e cão – que a partir de início da década de 1980 povoa as pinturas de Paula Rego (oriundo das lembranças de infância do seu marido), The Mosquito's house é uma obra que dá escala (importância simbólica, também acentuada pelas dimensões da tela) a um universo animalesco que inverte convenções: um mosquito que é tornado protagonista de uma pintura, uma formiga gigante que ataca um galo (simbolicamente, o 'chefe' da capoeira), uma virgem vestida de geisha e que amamenta um bebé mulato, numa pincelada imediata que explora cores igualmente estridentes.
De 13 de dezembro de 2018 a 26 de maio de 2019 esta obra integrará a exposição dedicada à produção artística de Paula Rego durante os anos 80 do século XX, precisamente na Casa das Histórias - Paula Rego (em Cascais), com curadoria de Catarina Alfaro.
Paula Rego
The Mosquito's house
1984
Pintura
Tinta acrílica sobre tela
242,3 cm x 179 cm