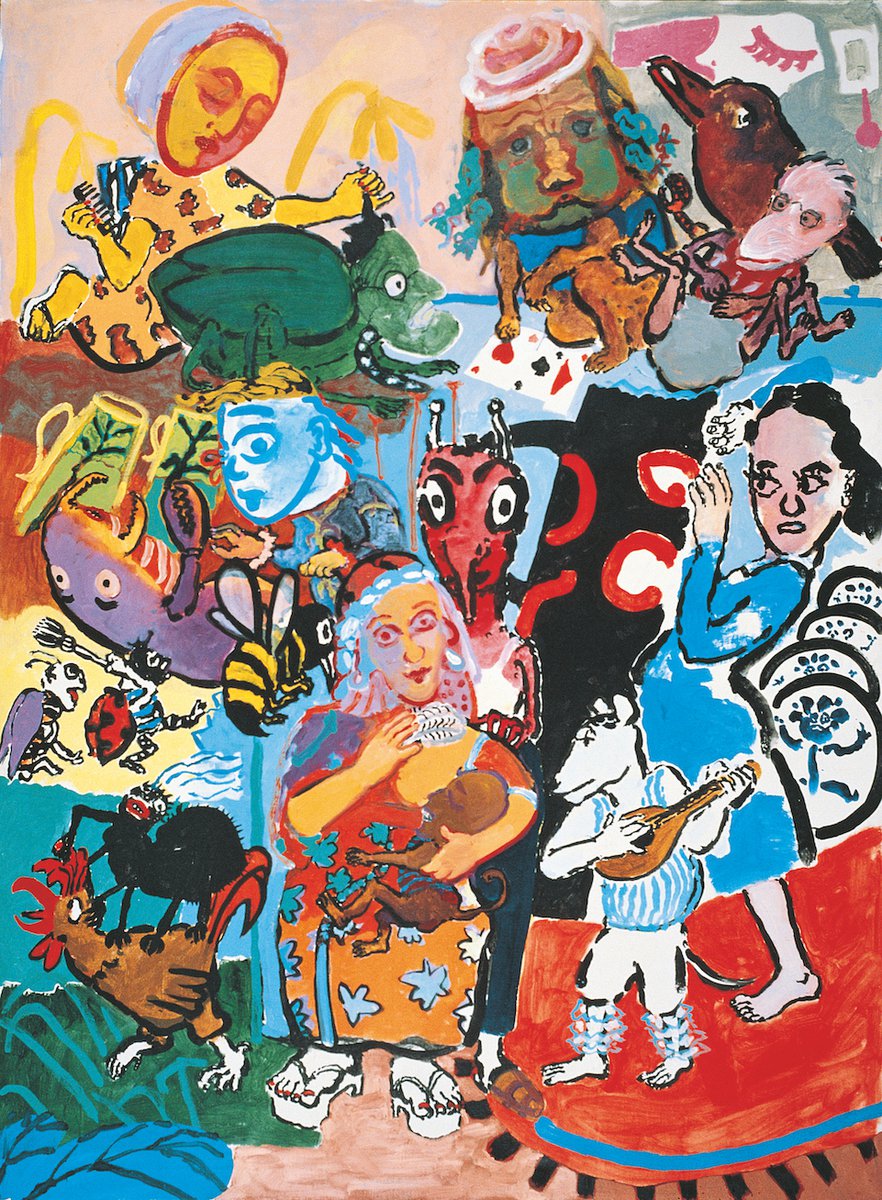 Acquired in 1988 for the Collection Caixa Geral de Depósitos, Paula Rego created this work when the artist was once again living in London (after her first stay as a migrant student), this time with her husband – the painter Victor Willing – and their three children. In the words of curator Catarina Alfaro, referring to this work from the 80's, The Mosquito's house is a painting awash with "animals behaving like humans and humans behaving like animals".
Certainly due to the children's stories the artist researched since 1975, and to the "three-character play" – bear, monkey, dog – that populates her paintings from the beginning of the 1980s (something that emanates from her husband's childhood memoires), The Mosquito's house is a work that gives scale (symbolic importance accentuated by the size of the canvas) to an animal universe that inverts conventions: a mosquito made protagonist of a painting, a giant ant attacking a rooster (the iconic boss of the henhouse), a virgin dressed as a geisha nursing a mulatto baby, all in a swift brushstroke that uncovers strident colours. …
This work is part of the exhibition dedicated to Paula Rego's artistic production curated by Catarina Alfaro; the exhibition is opened at Casa das Histórias – Paula Rego (Cascais) until June 23, 2019.
Paula Rego
The Mosquito's house
1984
Pintura
Tinta acrílica sobre tela
242,3 cm x 179 cm