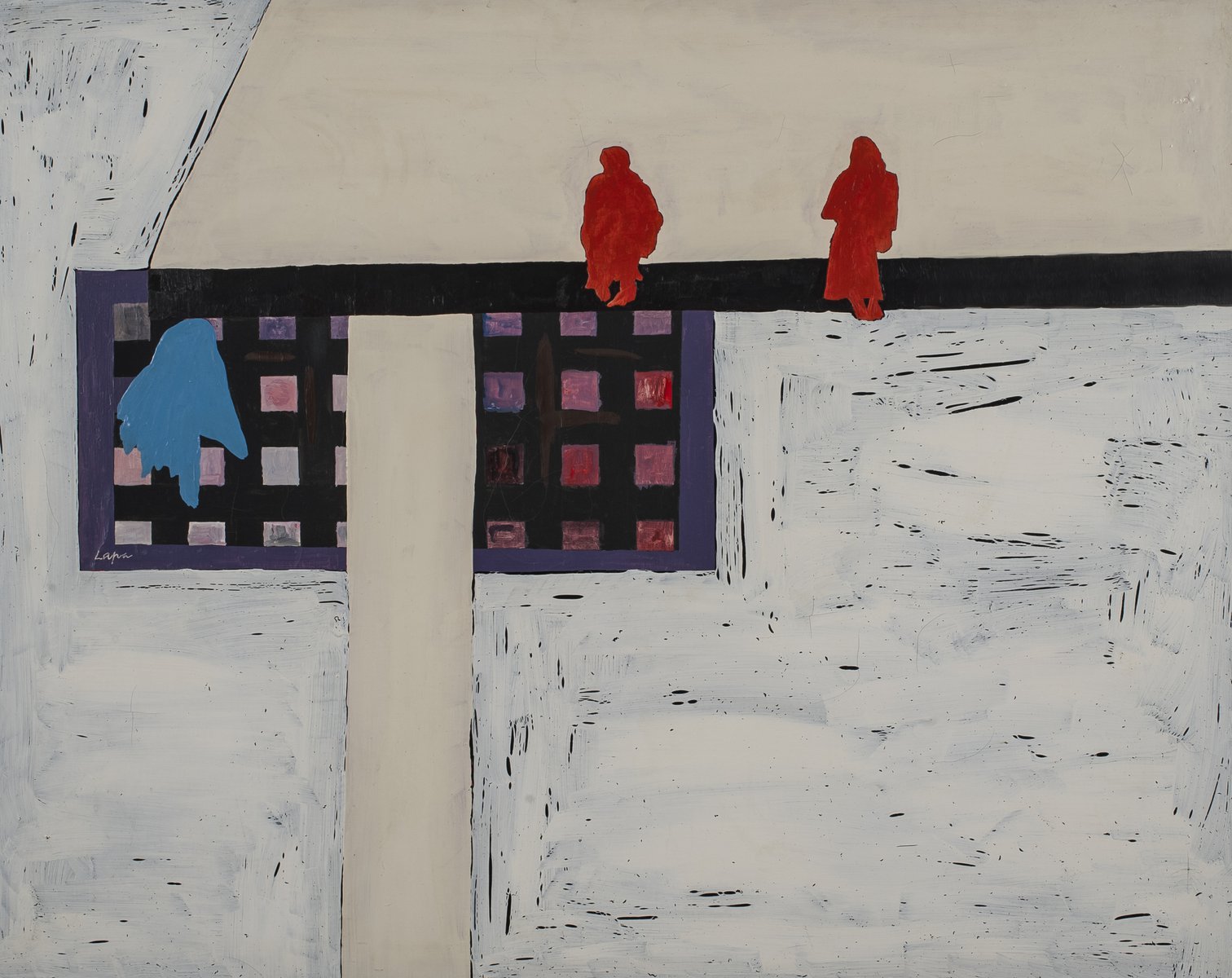 Os criminosos e as suas propriedades [Criminals and their attributes], 1984 is the final work of the last series of paintings of the same name that were shown at Bucholz Gallery in 1975. The work, purchased for the CGD Collection in 1986, is currently on display as part of the Reading Solves: Álvaro Lapa and Literature exhibition – Culturgest, Lisbon, opened until 26 July 2020.
Two, male and female, red silhouettes are presented next to a barred rectangle suggested by the title of the painting to be the representation of prison bars. A third figure is also present, a blue floating shadow. The characters who participate in this unfathomable story, as well as the incarcerating black bars, are part of an efficient and personal iconography of colours, shapes and words, the author constantly goes back to throughout the series.
Although caught in an inscrutable and private poesy, Álvaro Lapa projects onto the canvas the basic need to narrate. Moving away from abstractionism by a fresh approach to figurative art, Lapa sought to stay away from the established cultural forms taking a schismatic stance towards the formal past – a standpoint shared by his peers, with whom he shares only a sense of difference and the singularity of his own ego.
Álvaro Lapa
Os criminosos e as suas propriedades
1984
Acrylic enamel on canvas
95 x 120 cm