Evan Roth
Red Lines with Landscapes: Portugal
Evan Roth
Red Lines with Landscapes: Portugal
Curator: Delfim Sardo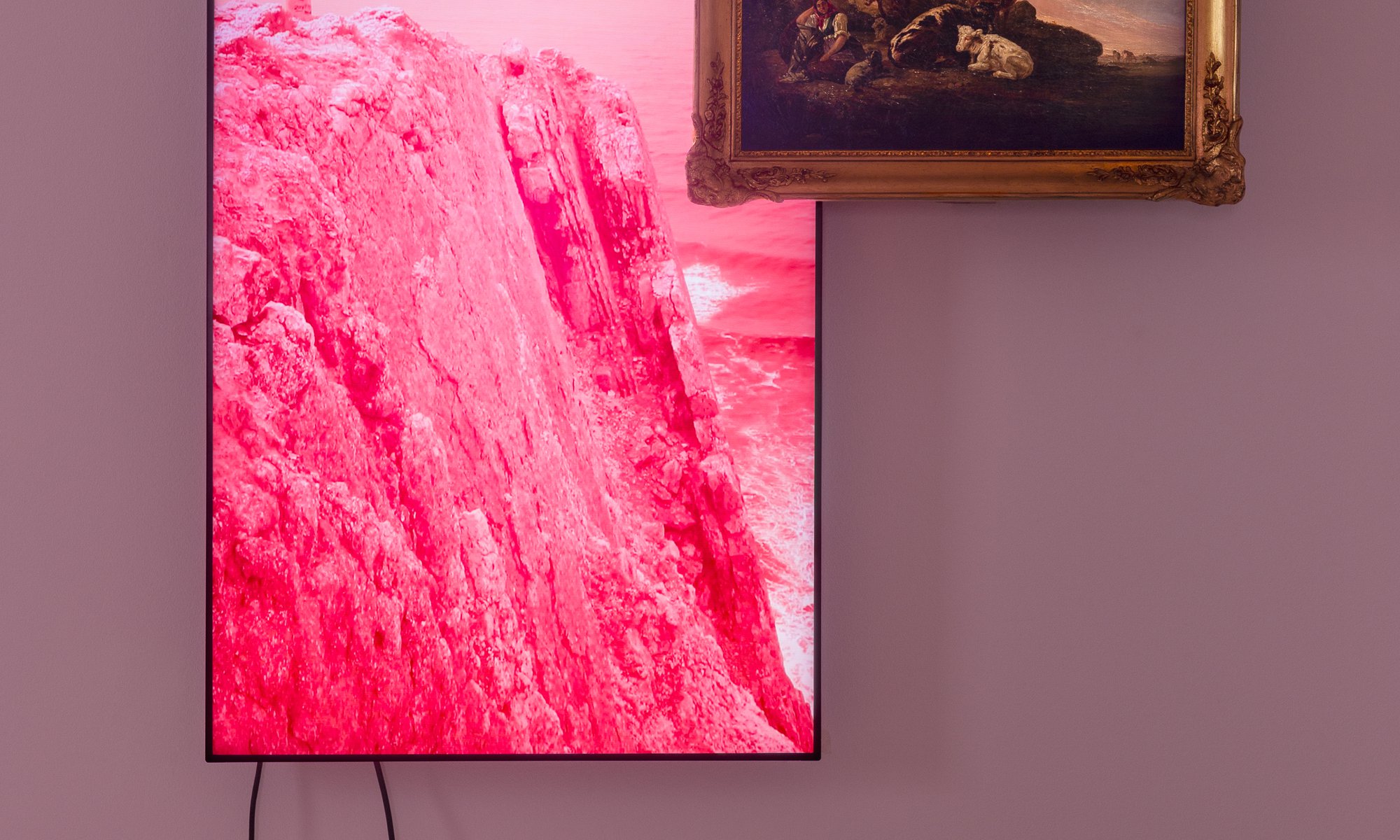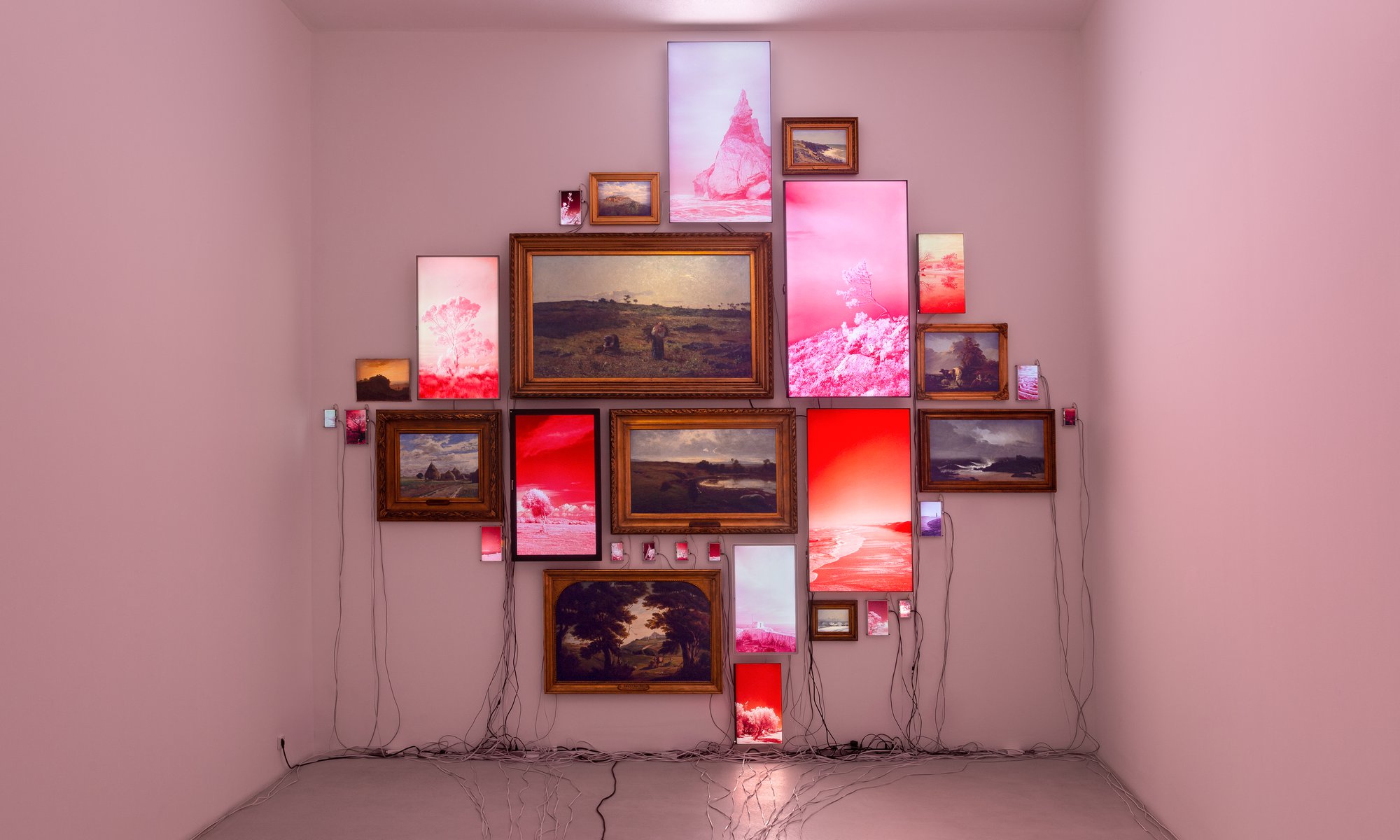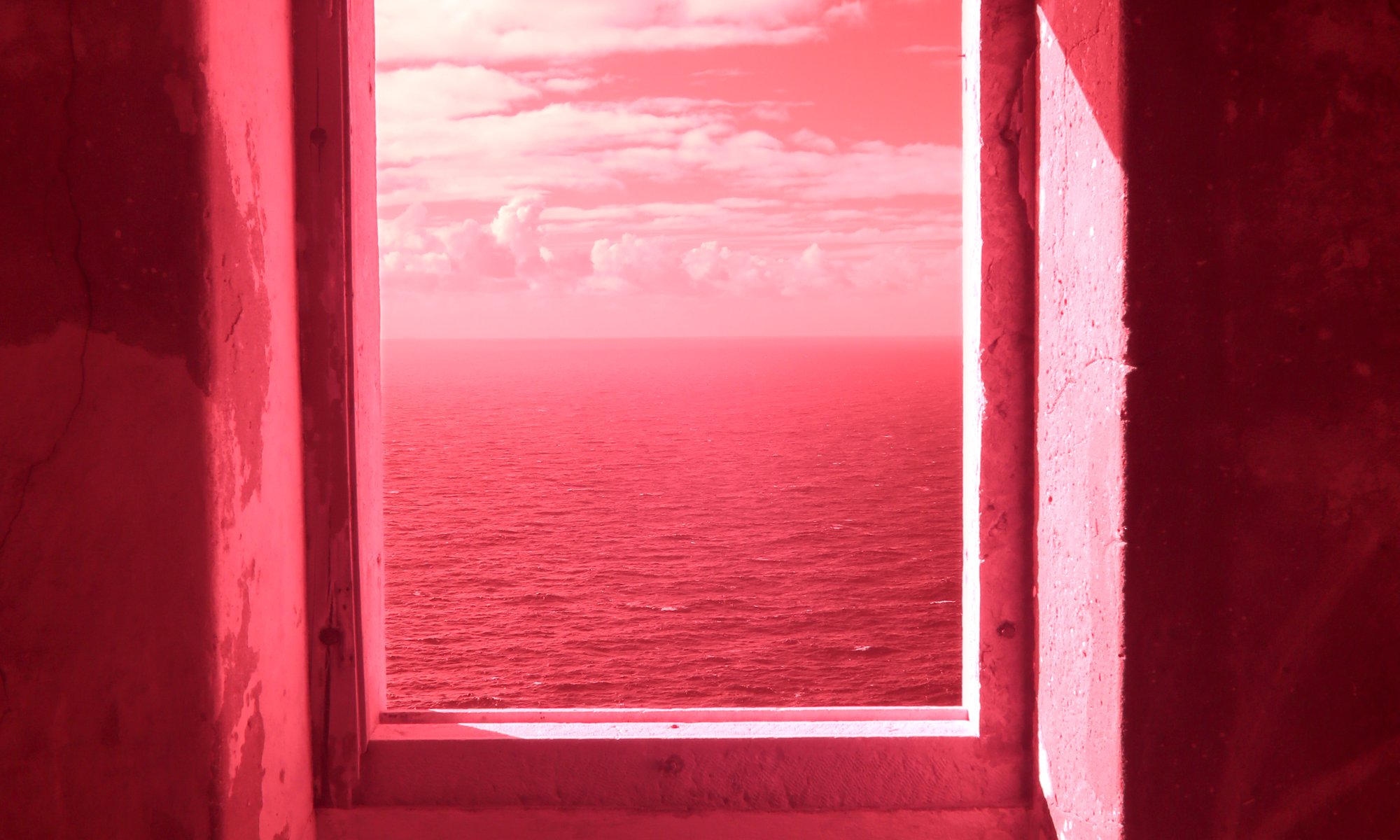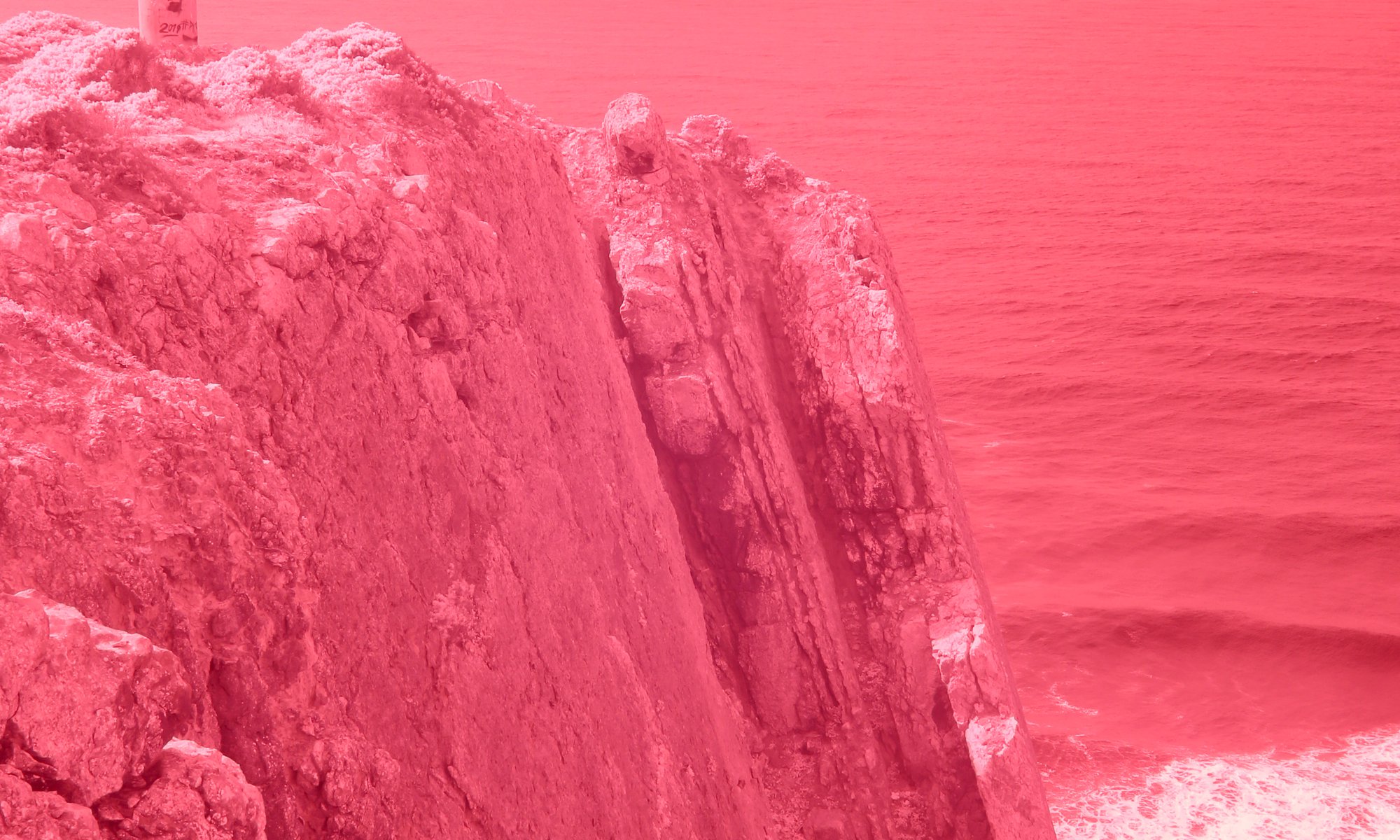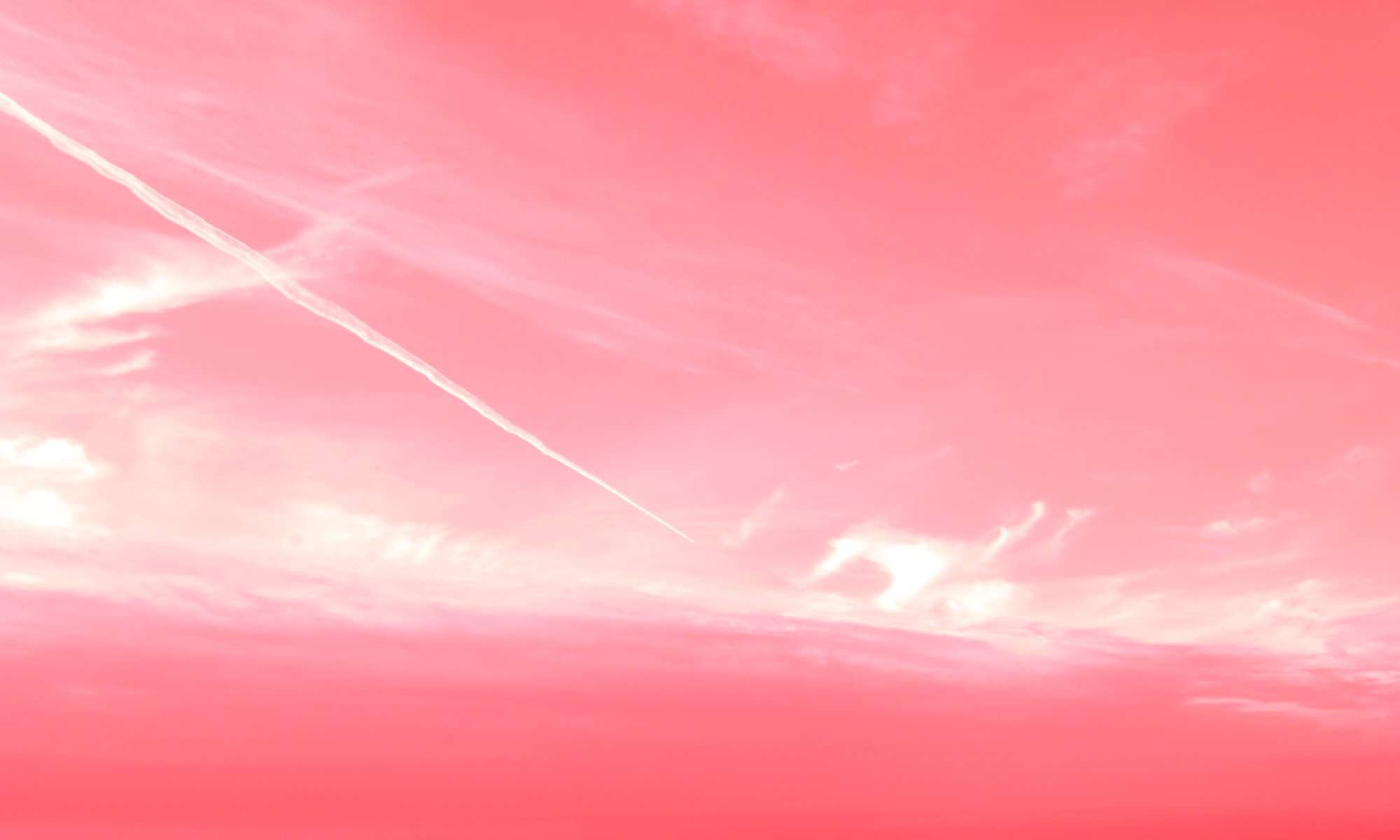 American artist Evan Roth (Okemos, Michigan, 1978) lives and works in Berlin. His work includes projects conceived specifically for the internet and video installations. This exhibition continues his work with Artangel in London, exploring the underwater links between continents. Roth has been using infra-red cameras to film coastal locations from where cables depart across the oceans.
In Portugal, he presents the films produced here, confronting the present-day landscape of various points along the Portuguese coast with landscape paintings from the late nineteenth century. Since the project is part of Reação em Cadeia (Chain Reaction), taking place at Espaço Fidelidade Arte, in Lisbon, and later moving to Culturgest Porto, Roth has selected paintings from the collections of Museu Nacional de Arte Contemporânea – Museu do Chiado, in Lisbon, and Museu Nacional dos Reis, in Porto, for his exhibitions in each of the respective cities.
Red Lines with Landscapes: Portugal is also a web project that can be accessed online anywhere in the world, enabling our devices to reproduce the moving landscapes captured by the artist. Instructions can be found at the exhibition venues.
Streaming videos by the artist are available on the Red Lines website.
© Evan Roth.
Culturgest Porto
Free entry

OPENING HOURS
Wednesday to Sunday
10:30-14:00 and 15:00-18:30*
(last admission 18:15)
*CURFEW SAT AND SUN 14-15 AND 21-22 NOV 10:30 – 12:30
Galleries are limited to 10 visitors simultaneous
+ info here
BoCA Biennial

With the support
PARtnership
Fidelidade - Arte
acknowledgment
DGPC – Direção Geral do Património Cultural
Directorate General for Cultural Heritage (DGPC, Portugal)
MNSR – Museu Nacional Soares dos Reis
National Museum Soares dos Reis (Oporto, Portugal)
Artangel (Londres, Reino Unido / London, UK)
Ana Mântua
Ana Paula Machado
Bernardo Alabaça
Charmian Griffin
James Lingwood
Red Lines is commissioned and produced by Artangel.
The project is generously supported by Creative Capital.
The cycle Chain Reaction (Fidelidade Arte and Culturgest) contributed to include the portuguese coast in the network and map: https://redlines.network/
The paintings on this exhibition were generously lent by the National Museum Soares dos Reis.