First there was but the moon
And the black tramelled tree
In the lunar lagoon
Of the forgotten breeze
Then some unseen thing stirred
Where the moon silence snowed
And a vague whirl unheard
Vacantly tip toed
Fernando Pessoa, Goblin Dance, de The Mad Fiddler, na voz de Tânia Carvalho
A forma intuitiva e encadeada como surge a mais recente criação de Tânia Carvalho, revela-nos todo o universo da coreógrafa. Um passado, presente e futuro em contínuo, que se reconfiguram, expandem e nos chegam de diferentes formas: da música utilizada a partir de criações passadas ao poema de Pessoa que a coreógrafa diz acompanhá-la.
Versa-vice desenvolve-se num fluxo de movimento de aparentes contradições. Com fim de "subverter, de forma onírica, o significado das coisas", começando desde logo com o trocadilho do advérbio que lhe dá título, mostrando-nos como "a nossa energia afeta as outras energias e vice-versa".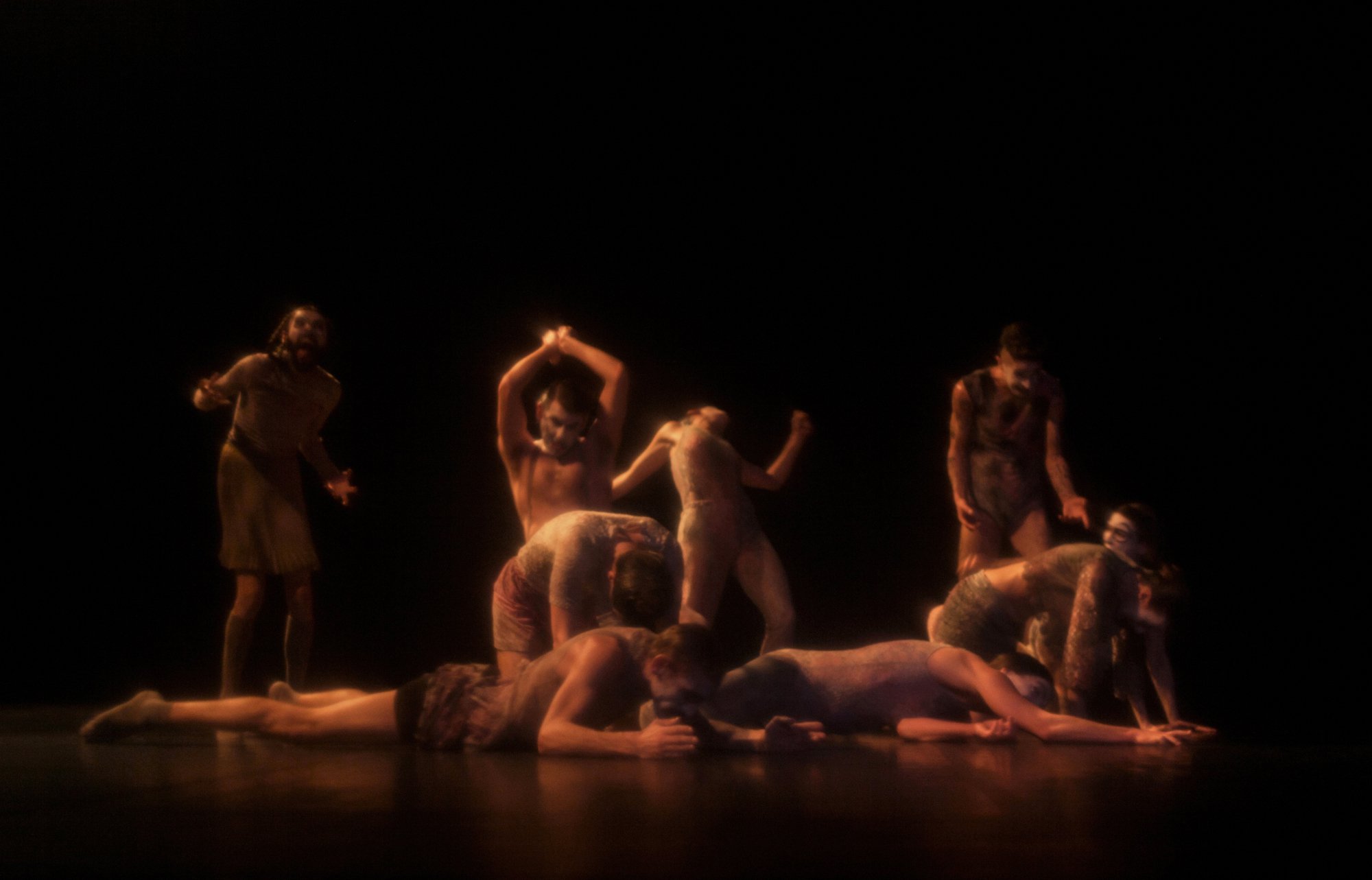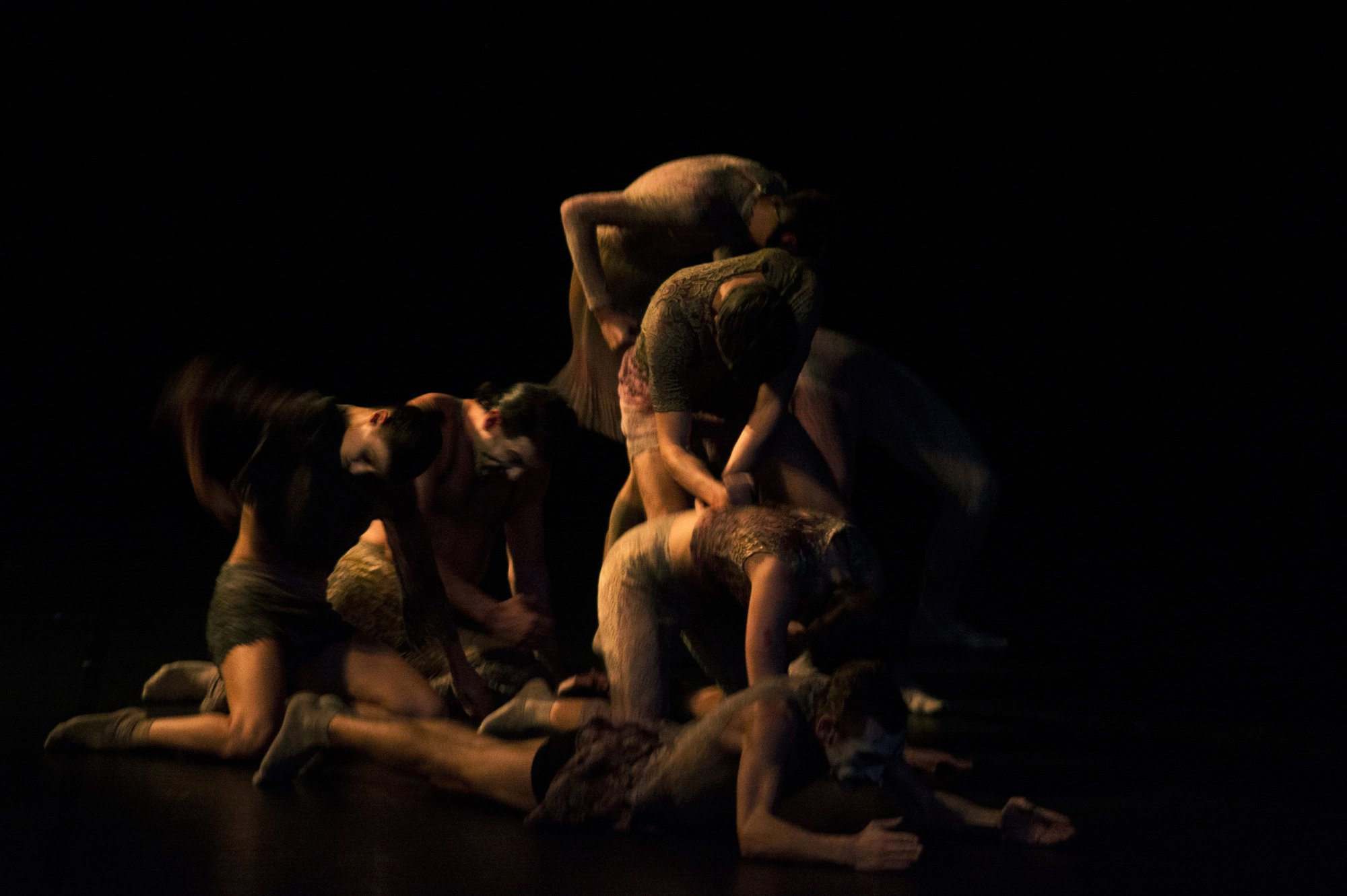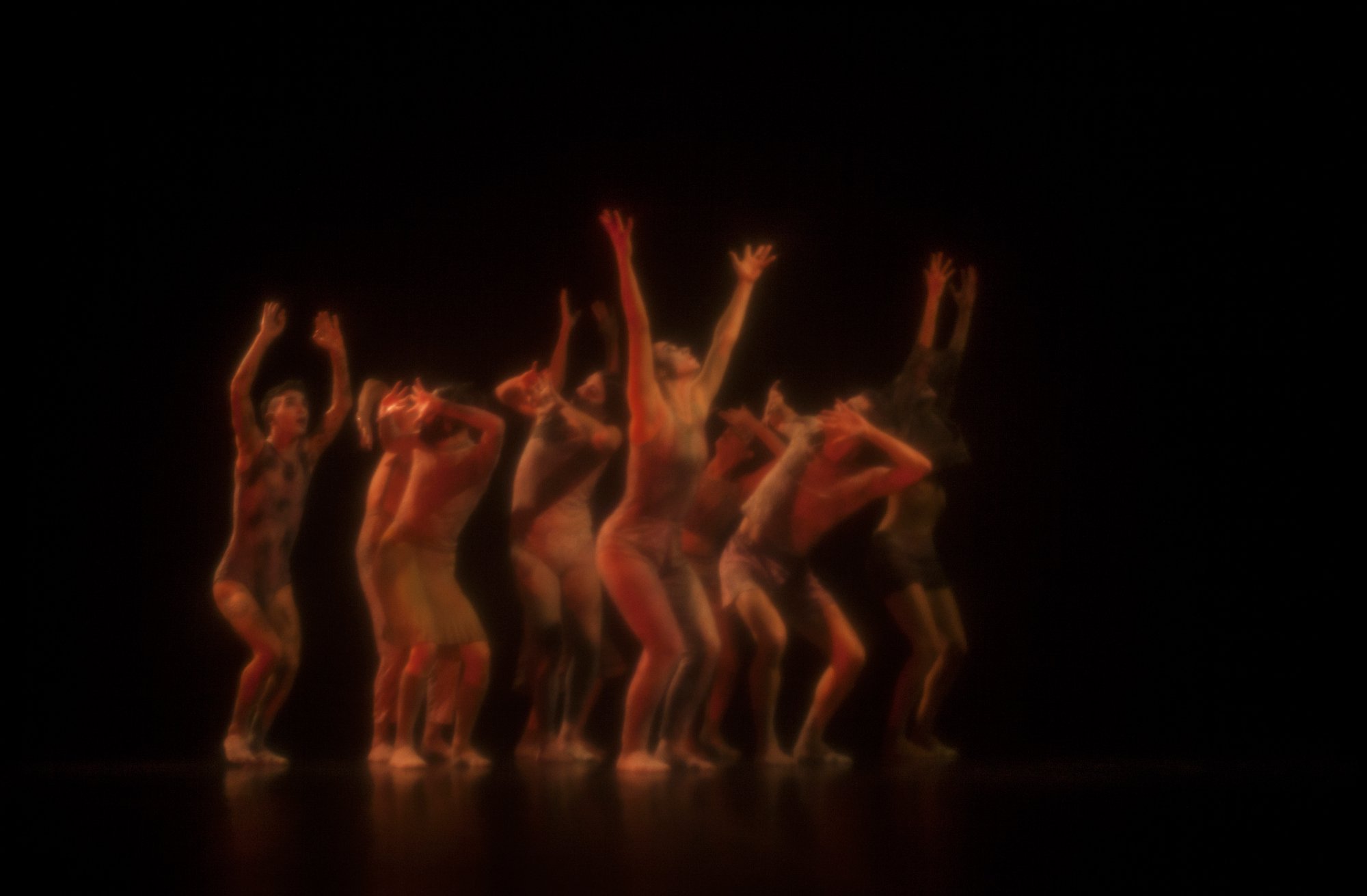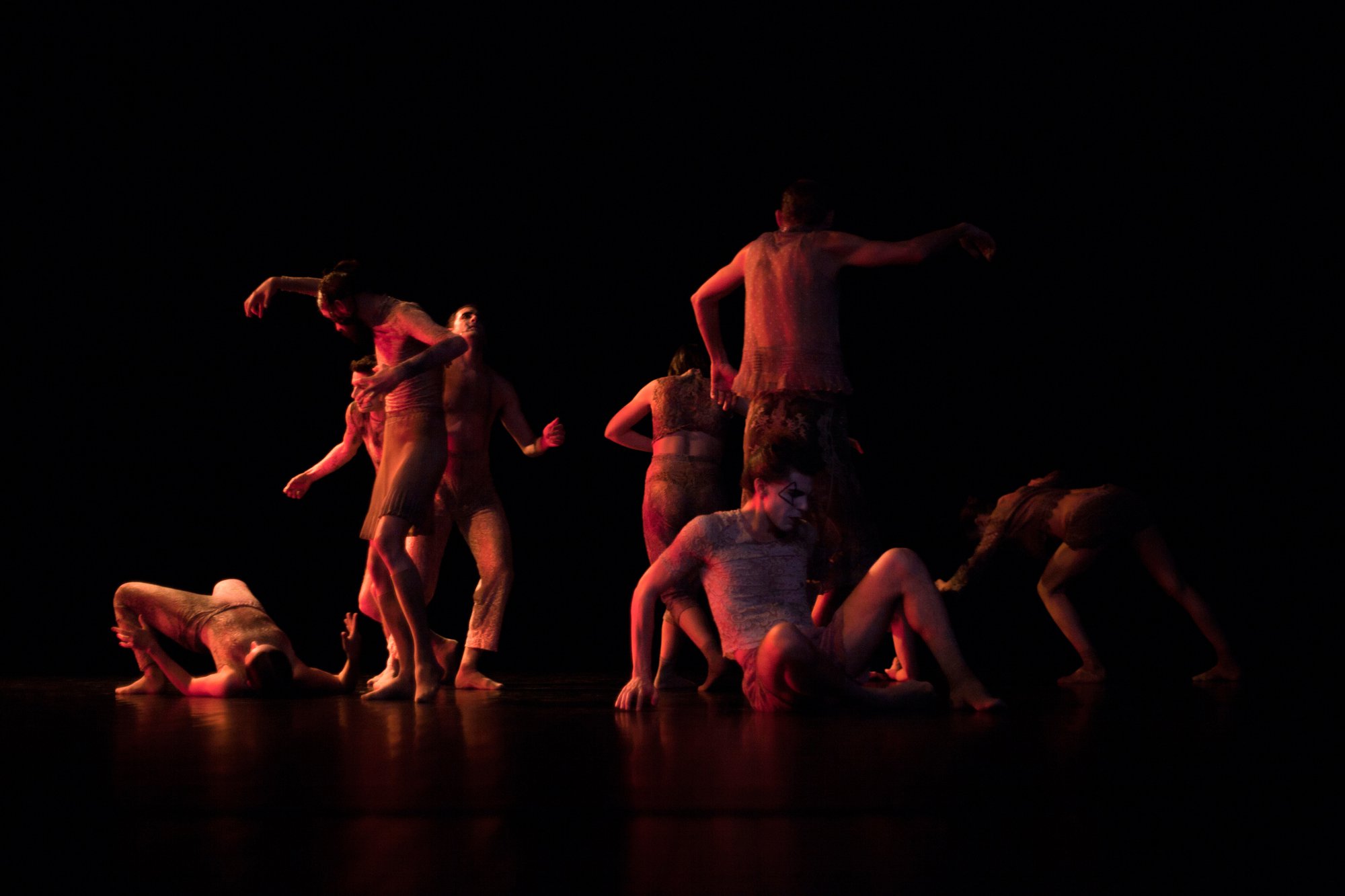 "Versa-vice retoma o vocabulário e os recursos que aprendemos a associar a Tânia Carvalho: a atracção por uma linguagem corporal reminiscente do cinema mudo e do expressionismo alemão, mas também da máscara, da marioneta e do autómato; a coabitação orgânica entre o cómico e o grotesco; a pulsão da música e, em particular, do canto e do piano; um rigor e um perfeccionismo que não se furtam ao barroco, ao burlesco, à estranheza e à guturalidade; um enigmático poder de transe e de encantamento."
Inês Nadais, Jornal Público
Tânia Carvalho sobre Versa-vice
Escrever sobre o meu trabalho é como escrever sobre o mais profundo do meu Ser. Por isso digo: "não sou boa com palavras". Não quando quero nelas mostrar as profundezas do meu coração. Traduzi-lo. Sinto estranheza.
Decidi chamar à peça Versa-vice (o vice-versa de vice-versa) porque ao fazer uma peça digo: "a peça é sobre isto e aquilo…". Mas também poderia ser sobre o seu oposto. O seu espelho. Ou sobre qualquer outra coisa que lá se encontre, por um segundo que seja, enquanto se vê, ouve, dança, relembra… Esse segundo é tão válido como todo o processo de criação. Pode até ter mais força, mais impacto dentro de nós. Um segundo de vislumbre. Um segundo que nos faz mudar de direção, ou que nos provoca outra coisa qualquer, mesmo que não nos apercebamos dela.
Os nossos corações estão conectados. Nós compreendemos por esse meio, humanos e não humanos, através das nossas profundezas. Digo coração, mas podia dizer Vida. A vida dos humanos, dos animais, das plantas, das pedras, da terra, da água… a Vida.
As formas comunicam tantas coisas. Observar um quadrado ou um círculo é tão emocionalmente diferente. A Arte pode ser traduzida em palavras, e pode ser palavras. Mas pode também ser luz, formas, cores, sons, cheiros…. Ou talvez a Arte não seja nada disto, mas sim o que está por detrás disto. Arte é Vida a comunicar através de nós. Através de tudo.
Tânia Carvalho, dezembro 2022
Eventos Relacionados
Tânia Carvalho (1976) nasceu em Viana do Castelo e vive em Lisboa. Como coreógrafa, com uma carreira de mais de vinte anos de criação, tem tido presença regular em teatros, festivais e residências artísticas, dentro e fora de Portugal. Fez criações para outras companhias, como o Ballet de l'Opera de Lyon (Xylographie), a Company of Elders, em Londres (I Walk, You Sing), a Companhia Nacional de Bailado (S), a Companhia Paulo Ribeiro (Como é que eu vou fazer isto?), a Companhia de Ballet do Norte (3), a Dançando com a Diferença (Doesdicon) e o Ballet National de Marseille (one of four periods in time, ellipsis).
Entre os seus projetos musicais destacam-se Madmud, Idiolecto e dubloc barulin. Em 2018 realizou Um Saco e uma Pedra – peça de dança para ecrã, o seu primeiro filme. Em 2021 iniciou o projeto Papillons d'éternité, com Matthieu Ehrlacher. Em 2022, no âmbito da Temporada Cruzada Portugal-França, o Théâtre de la Ville dedica um foco no seu trabalho, apresentando vários espetáculos em Paris ao longo do ano.
Tânia Carvalho foi galardoada com o Prémio Programa Jovens Criadores, com Inicialmente Previsto (2000) e duas vezes com o Prémio Melhor Coreografia da Sociedade Portuguesa de Autores, com Icosahedron (2012) e Onironauta (2021). Em 2019, foi distinguida com o título de Cidadã de Mérito pela Câmara Municipal de Viana do Castelo e, em 2023, condecorada pela República Francesa com as insígnias de "Chevalier de L'ordre des Arts et des Lettres".
FOTOGRAFIA
Rui Palma
ÁUDIO
Tânia Carvalho
EDIÇÃO
Carolina Luz
REVISÃO DE CONTEÚDOS
Helena César
DESIGN E WEBSITE
Studio Macedo Cannatà & Queo