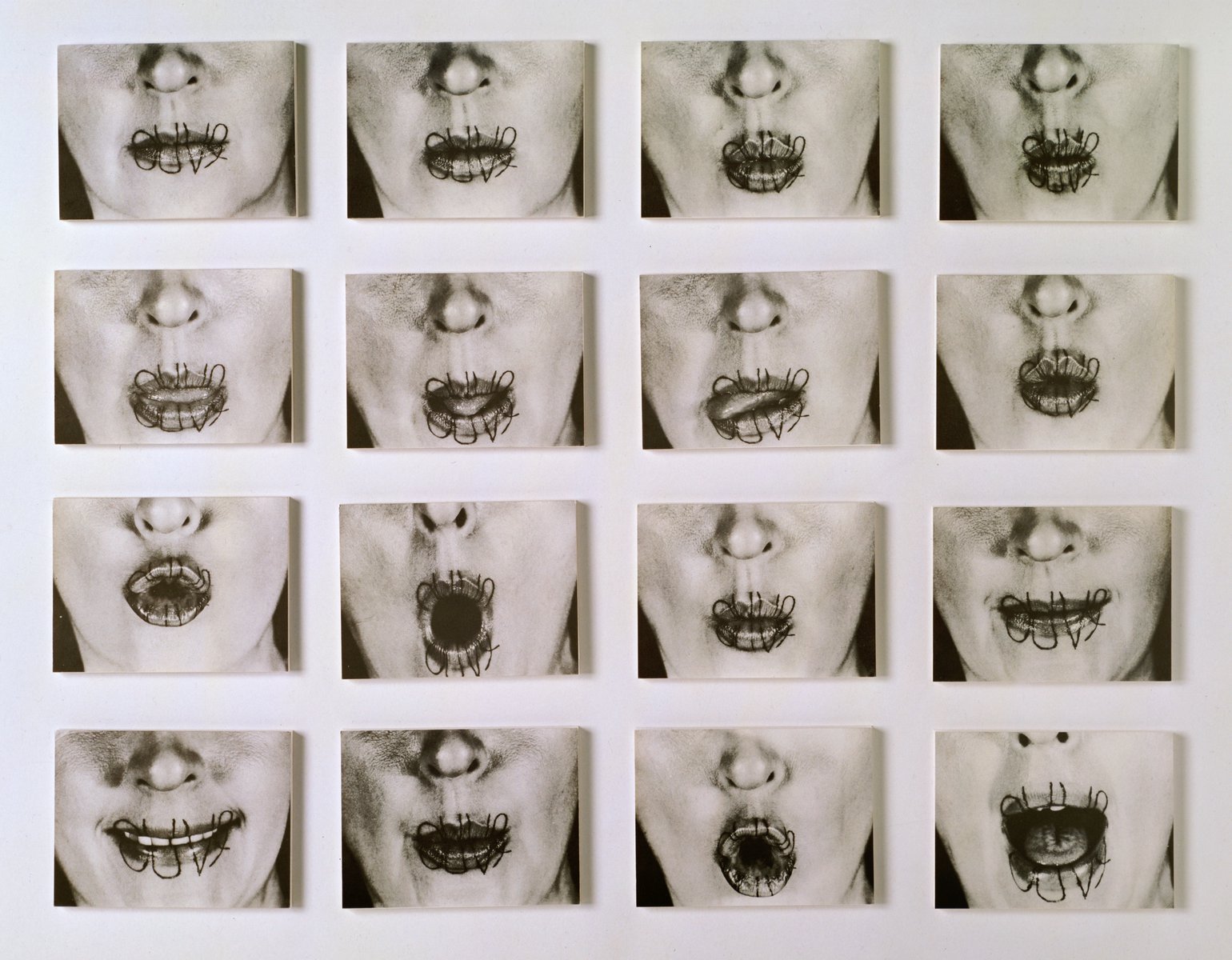 Ouve-me, 1979, one of Helena Almeida's most iconic works, is Collection Caixa Geral de Depósitos' current highlight as the work is on loan to the exhibition All I Want – Portuguese Artists from 1900 to 2020. Curated by Helena de Freitas and Bruno Marchand, the exhibition is opened at the Centre de Création Contemporaine Olivier Debré, in Tours, as part of the "Temporada Cruzada Portugal – France 2022" Programme, between March 25 and September 4, 2022. The exhibition was first shown at Gulbenkian Museum in Lisbon, between June 2 and August 23, 2021, as part of the Portuguese Presidency of the Council of the European Union Cultural Programme – a collaboration between the Ministry of Culture and the Calouste Gulbenkian Foundation.
The artist's work for over 50 years, dating back to the early 70s, has been perceived within the limits of drawing and painting and her relationship with the body, whether it is her own body or that of the most focused onlooker. The use of photography as means of putting images together allowed for an extensive analysis of academic artistic disciplines such as painting and sculpture, and to expose the formal problems within these fields, namely: the three-dimensional aspect, the narrative, the movement, the colour and the line, among others. As such, she has shown since the beginning of her training at Escola Superior de Belas-Artes in Lisbon, and as a Calouste Gulbenkian Foundation scholarship student in Paris, 1964, a desire to break the boundaries of painting and drawing. By creating three- dimensional paintings, by dressing and tearing canvases, by inserting horsehair to create the illusion of drawing lines, in photography the artist encountered a field free of experimentation that she was able to explore in many different directions, uncovering many different possibilities. The constant presence of her body, without ever carrying the psychological weight of the self-portrait, and her focus on movement and narrative are elements present throughout her work.
Ouve-me is part of the series Sente-me, Ouve-me, Vê-me (1978- 1980), an array of works that focus on the conflicting premises between an image and its representation. In Ouve-me this conflict is clearly revealed by the word 'Ouve-me', which the artist articulates, while having the word drawn in the mouth in the 16 photographs that make up the work. This breach between the word and its meaning seems to tell the story about this loud silence, one that allows for a physical performance of the work.
Hugo Dinis
Helena Almeida
Ouve-me
1979
Gelatin silver prints
16 (17,5 x 23,5 cm)
Inv. 360819
Search Collection