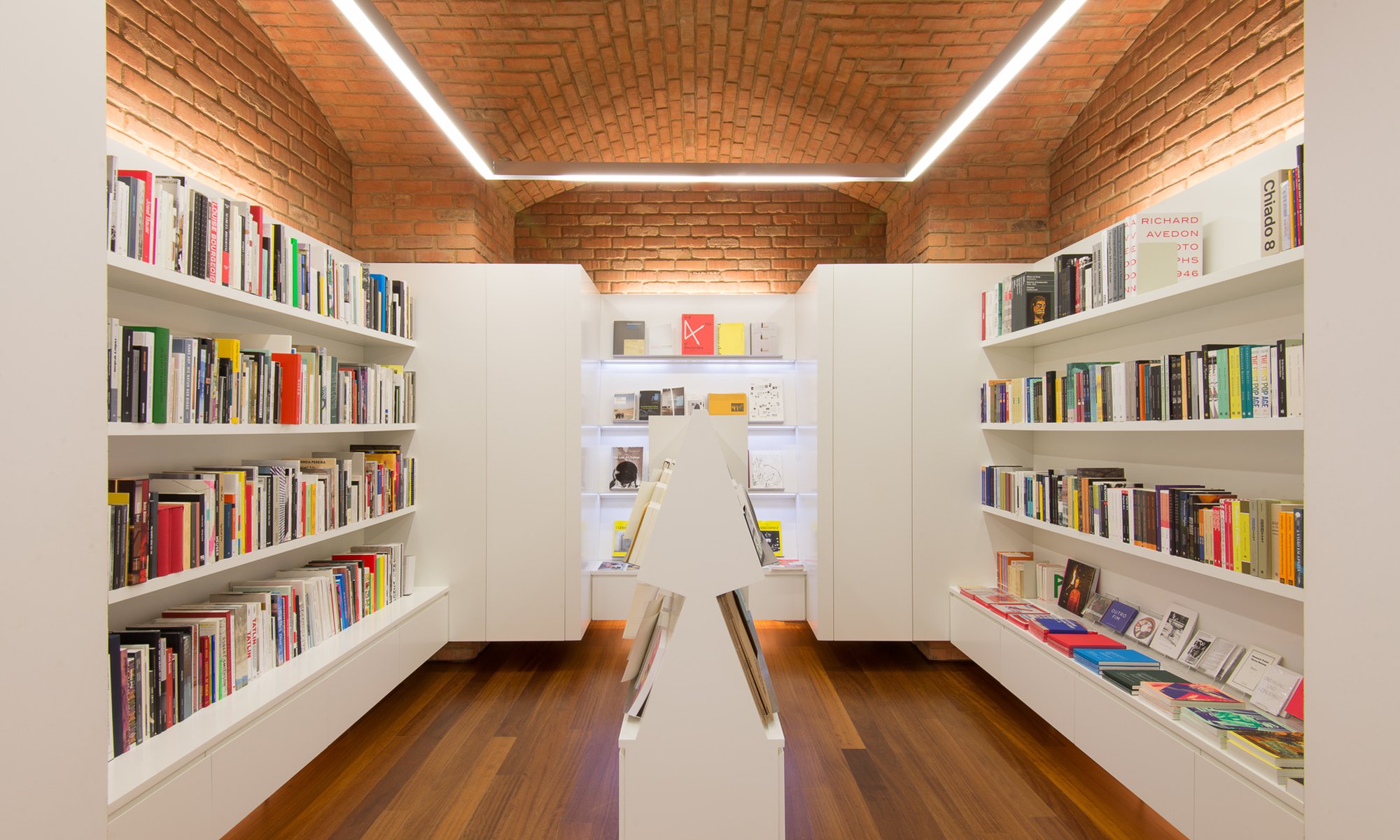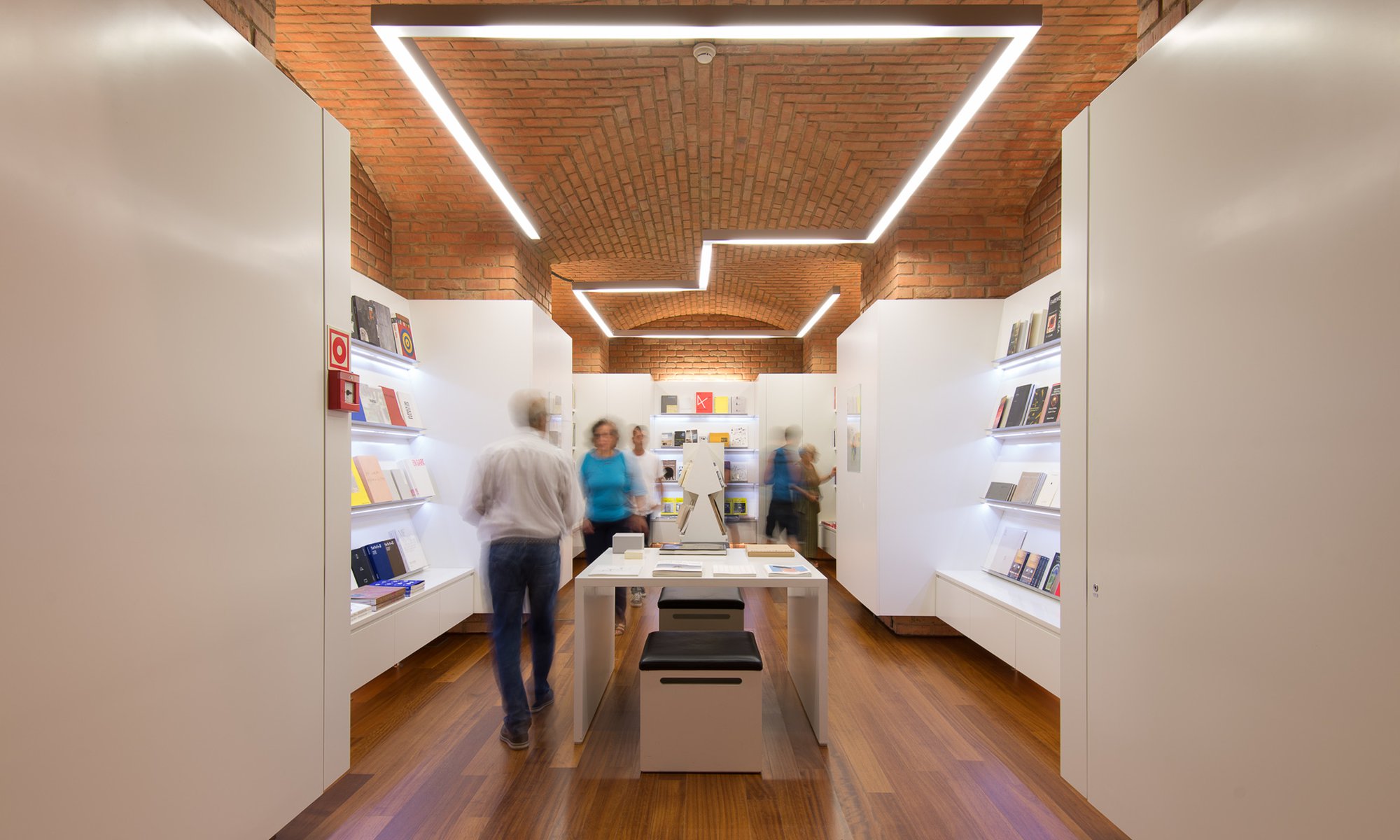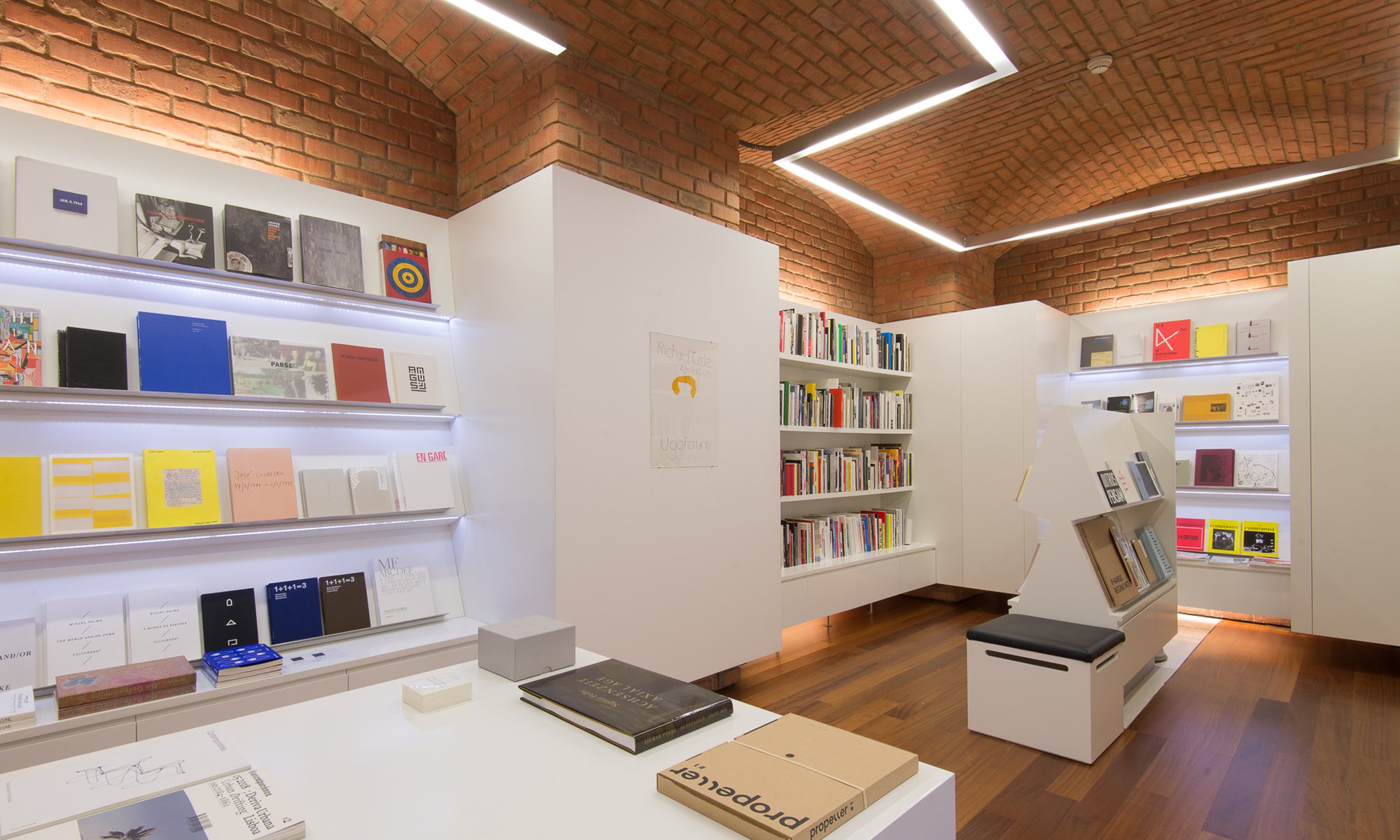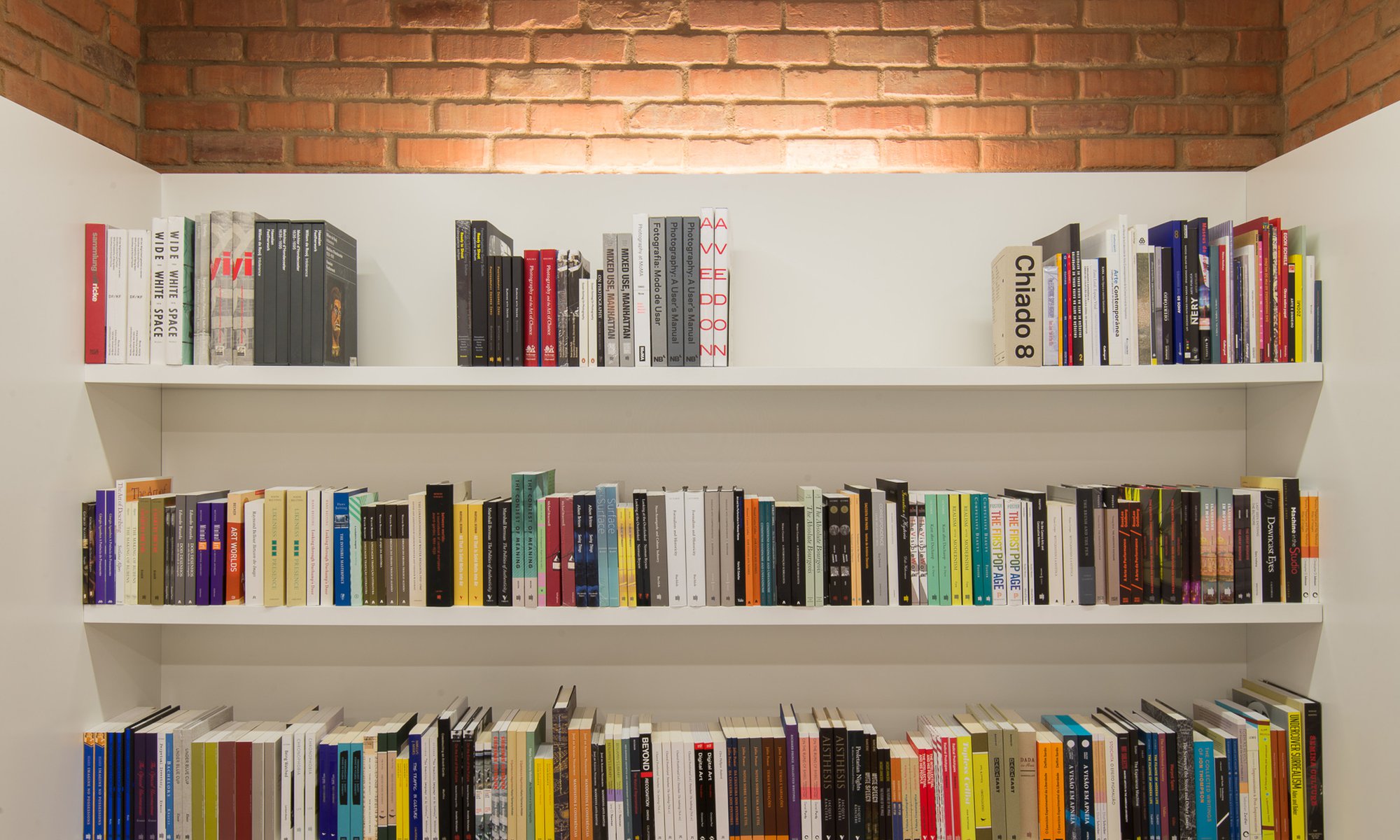 Culturgest has a bookshop that specializes in contemporary art. Among the many titles available, there is an extensive catalogue of Culturgest editions mostly related to artists and exhibitions presented. The bookshop also offers a selection of artists' writings and interviews, and a wide range of essays on art focusing mainly on History and Theory of Art. As an extension of the exhibition programme, the bookshop is opened only when there are exhibitions.
OPENING HOURS
Tuesday to Sunday 13:00–18:00
Opened only when there are exhibitions.
CONTACTS
Edifício-sede da
Caixa Geral de Depósitos
Rua Arco do Cego, 50
1000–300 Lisbon
Tel. (+351) 21 790 51 55
New at the Bookshop
What Álvaro Lapa meant when he coined the phrase Reading solves [Lendo resolve-se] has perhaps never been as relevant as it is today. A recipe for body or soul's small and great evils, Lapa's phrase recalls something that we took for granted at least since the beginning of the scientific revolution: that the solution to our common challenges is mostly dependent on the critical work induced by reading. We have no way of knowing what Lapa would have to say about the present-day fake news, the increasing relativism of truth or the most recent trends of literature; however, while we wait for the launch of this exhibition's catalogue, we can get hold of some of his favourite literary works by going through our bookshop's selection. Alongside these works, books and texts about him, or of his own creation, form a safe vehicle to learn the critical support behind one of the most singular bodies of work of Portuguese contemporary art.
Álvaro Lapa

Álvaro Lapa
Assírio & Alvim, 2007

Álvaro Lapa was awarded the Grande Prémio EDP in 2004. The three volumes presented here were published by Assírio & Alvim to accompany the award's exhibition, which opened at Museu da Cidade, Lisbon, late 2006. Textos, the first, is almost entirely comprised of writings by Lapa. In these writings the artist reflects on his own work, but also on the work of other artists who belonged to his inner circle, namely Joaquim Bravo. The second and third volumes – Paisagísticas and Obras-Com-Palavras – include 108 reproductions, the number of works the artist considered relevant for that which turned out to be the last major retrospective exhibition in which he worked. The ultimate reference catalogue.

Álvaro Lapa

Sequências Narrativas Completas
Assírio & Alvim, 1994

The first text of this book by Álvaro Lapa is entitled Livro [Book] and the first paragraph reads: "Nobody writes this book; it goes left and right, like a late passenger making his way on a platform, or just as someone who arrives and looks at the four or five sides of a crowd, searching." These complete narrative sequences are divided into three parts, namely: Sade de C, The Portuguese and the Other Men and (Do) Finnegans Wake; however, this appears to be a mere formal division. In fact, although this book 's contents are quite diverse, ranging from short essays to epistolary novels, from bastard haikus to literary drifts, it is whole in its method, as Lapa's writing can be perceived as a series of dives, where one plunges into the depth of a thought, only to surface later in another place, perhaps unknown. As Lapa remarks in the second paragraph of this book's first text: "By touching things, the ideas of that which is different, writing must shiver; it must tremble like a spider web and, like a spider web, it must either leave the oddity suspended or seize it, devour it and go on being like an undeniable movement, until one of them ends, either the book or the editable world."

António Rodrigues

Álvaro Lapa / Voz das Pedras
Assírio & Alvim, 2007

António Rodrigues' doctoral thesis focuses on Álvaro Lapa's affiliation with a group of nineteen writers whose works, in his view, constitute an "ontological frame of reference" for the artist. This study is, therefore, particularly resounding and opportune within the scope of the exhibition Culturgest is currently presenting, working as an alternative or complementary reading to Óscar Faria's curatorial proposal. Throughout these 350 pages, the author reveals a thread of argument intended to explore the link between Lapa's universe and the works of writers such as Artaud, Beckett, Burroughs, Céline, Corso, Gombrowicz, Han Shan, Homero, Joyce, Kafka, Kerouac, Malcom Lowry, Michaux, Miller, Pessoa, Rimbaud, Sade, Stirner and Villon. The thing that moves António Rodrigues is the detailed clarification on how the "accusatory literature" these authors built amongst themselves served as the foundation for Lapa's primary goal: to eliminate the boundaries between seeing and saying and, in this way, to create "an art driven to the obsessive urgency of arguing for an ethics of existence against the aesthetics of Form."

Theodor Adorno

Teoria Estética
Edições 70, 2018

Theodor Adorno's Aesthetic Theory is widely hailed as one of the most important works of twentieth-century philosophy. Written between 1956 and 1969, the year of Adorno's death, the fact that the author was unable to complete it did not prevent it from becoming a work of reference of the so-called Frankfurt School and the critical theory professed therein. The central point of Adorno's analysis is the relationship between art and society in a time of the growing autonomy of the artistic object. In addition to endorsing a politically invested art, Adorno strives for the comprehension of the artistic object as a facilitator for the unveiling of truth within the relations between subject and social structure.

Robert Motherwell

The Writings of Robert Motherwell
MIT, 2007

Álvaro Lapa's fascination with Robert Motherwell's (1915-1991) universe was not limited to the latter's artistic production. The influence of the north-American artist's thought over Lapa's universe was something that he actively nurtured. Prominent figure of Abstract Expressionism – a movement which included, among others, renowned artists such as Jackson Pollock and Willem de Kooning –, Motherwell was one of the most prolific champions of his own generation's artistic propositions. He did it early and quite aware of the task ahead, in a time when the said generation did not yet enjoy neither the support nor the acclaim of later years when it gained recognition for asserting itself as the first true north-American artistic movement. A compilation of articles, essays, conferences and interviews, this publication is of invaluable importance, not only for those who seek to expand their knowledge of the historical and critical context enclosing Álvaro Lapa's work, but also for all those who are interested in reading pictorial thinking in the first person.

Immanuel Kant

Crítica da Faculdade do Juízo
INCM, 2017

Deleuze called it Kant's work of maturity. The third of the Königsberg philosopher's Critiques, the Critique of Judgment, is the corollary of Kant's magnificent journey through the appeasing of the seemingly irreconcilable theories of rationalism and empiricism. It is in this Critique that Kant explores, among other celebrated notions, key concepts such as the pleasurable, the beautiful, the sublime and the good, and brings forward pivotal proposals, such as the one which declares aesthetic judgment to be disinterested and universal. A thought-provoking work of reference for aesthetic thought, in force since 1790.