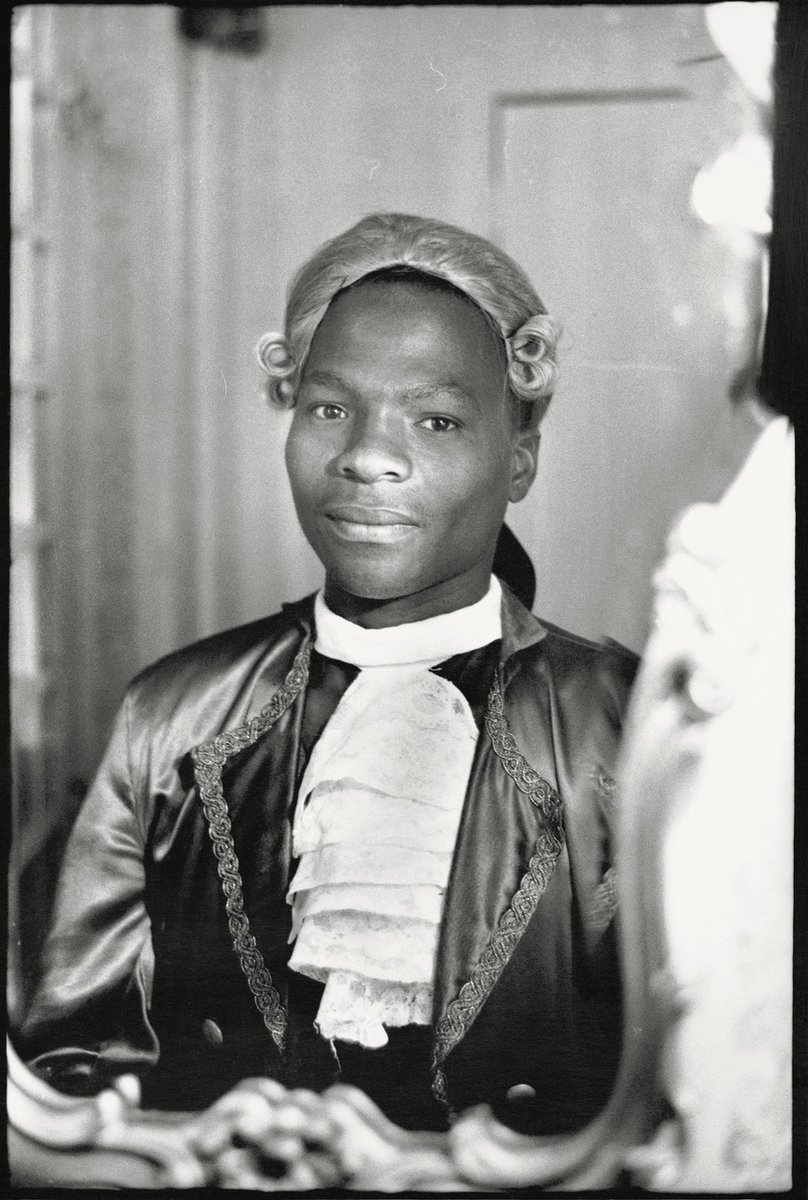 Paradoxo de contexto. Porteiro no Cabaré "Moulin Rouge", Beira, 1965, a work by Ricardo Rangel that belongs to Collection Caixa Geral de Depósitos is our current highlight as the work is on loan to the exhibition Moçambi-Cá – Visual Artists of Mozambique. Curated by Roberto Chichorro, Ntaluma, Rui A. Pereira, Ricardo Barbosa Vicente and Titos Pelembe, this exhibition is open at UCCLA – União das Cidades Capitais de Língua Portuguesa, Lisbon, from 3 February to 15 May 2023.
Ricardo Rangel was born in Lourenço Marques in 1924. He is of African and Chinese descent and the son of a Greek businessman. In the 1940s he started to work as a printer at Otilio Vasconcelos' photographic studio. In 1952, he became the first non-white employee of Mozambican newspaper Notícias da Tarde. In 1956, he joined Notícias, Mozambique's leading newspaper. He has since become one of the top photojournalists in the country, pioneering the quest for a national identity that would capture the complex reality, from a Mozambican citizen's very own standpoint. In 1984, he created the Centro de Formação Fotográfica, currently the Centro de Documentação e Formação Fotográfica [Photography Training and Documentation Centre], which has become an important school of photography and a key archive of the history of Mozambique.
Looking at his work in its entirety, it is possible to revisit Mozambique's history, from the colonial years of the 1950s, the war and subsequent independence from Portugal in 1975, the civil war, the peace agreement in 1992 and the beginning of hope for the future until his death in 2009. For over six decades, Ricardo Rangel devoted his attention to the working class and the oppressed, thus empowering a national disposition against the Portuguese and white oppressor. Along these lines, Paradox image of context. Porteiro no Cabaré, "Moulin Rouge", Beira, 1965, brings to light a critical look at an unequal colonial society, as well as, an energetic rebellion toward Western canons. According to Titos Pelembe, one of the exhibition's curators, "talking about photography in Mozambique also implies talking about a medium that has had a significant role to play in social struggles, just as it did during the armed fights that culminated in regaining national independence."
In 1998, he was honoured with the rank of Officer of the Order of Infante D. Henrique by Jorge Sampaio, the then President of Portugal. From 1998 to 2003, as a member of the group of citizens Juntos pela Cidade, Ricardo Rangel was elected for the Municipal Assembly of Maputo, thus setting out to contribute to the growth of his home town. In 2008 he received an honorary doctorate in Social Sciences from the Eduardo Mondlane University, Mozambique, for his support to Mozambican culture.
Hugo Dinis
RICARDO RANGEL
[Paradox of context. Doorman at the "Moulin Rouge"], Beira
1965
Gelatin silver print (modern proof)
40,5 x 30 cm
Inv. 570878
Search Collection