BERRU: OCEÂNICO SONORO
Berru, Clara Amorim, Olivier Adam
BERRU: OCEÂNICO SONORO
Berru, Clara Amorim, Olivier Adam
Moderation: Samuel Silva

No âmbito da exposição Transforming Energy do coletivo Berru e da Temporada Cruzada França-Portugal, Culturgest e COAL apresentam uma conferência dupla sobre o tema dos oceanos e da interação dos humanos com este ecossistema global, mas sensível. Num programa de duas conferências – em Portugal e em França – os convidados franceses e portugueses irão cruzar perspetivas oriundas das artes, das ciências sociais e da biologia. No Porto, serão abordadas as temáticas da investigação e da experiência sonora dos oceanos, enquanto em Clermont-Ferrand se abordará o potencial dos oceanos como sistema de produção de energia.
Na Galeria da Culturgest no Porto, onde estará patente a exposição, juntaremos em conversa o coletivo Berru, a bióloga e especialista na comunicação acústica dos peixes Clara Amorim, e Olivier Adam, especialista em bioacústica dos cetáceos. A moderação estará a cargo de Samuel Silva, artista e professor da Faculdade de Belas Artes da Universidade do Porto.
© Renato Cruz Santos.
Culturgest Porto
Entrada gratuita*
Duration 90min

*com levantamento de bilhete 30 min. antes do início da sessão (sujeito à lotação da sala)
Biografias
Clara Amorim
Obteve o grau de Licenciatura em Biologia pela Faculdade de Ciências da Universidade de Lisboa em 1991, o grau de Mestre em Zoologia - Ecologia Comportamental (Mestrado por Investigação) pela Universidade de Leicester (Reino Unido) em 1994 e o doutoramento em comunicação acústica em peixes pela Universidade de Aberdeen (Reino Unido) em 1997. Em 1997 voltou para Portugal continuou a desenvolver investigação na área da bioacústica no ISPA-Instituto Universitário. Atualmente é Professora Auxiliar na Faculdade de Ciências da Universidade de Lisboa (desde 2018) e vice-presidente da Sociedade Portuguesa de Etologia (desde 2016). A sua linha de investigação centra-se na comunicação acústica dos peixes nomeadamente no papel dos sinais acústicos nas interações sociais, como a defesa de territórios e no acasalamento. Mais recentemente, começou a estudar o impacto do ruído antropogénico nas paisagens acústicas marinhas e na reprodução dos peixes.
Website: https://www.fishbioacoustics.pt/
Olivier ADAM
Is a Professor at Sorbonne University, Paris, France. Expert in bioacoustics, he studies sounds emitted by cetaceans to describe their populations and their societies. He is currently working on 3 scientific projects : interactions between mothers and calves in humpback whales, social behaviors in sperm whales and analysis of marine soundscapes. He is the writer and co-writer of more than 50 scientific articles. He was the curator of the whale exhibition, named Baleinopolis that held at the Palais de la Porte Dorée in Pais, France (https://youtu.be/gRbQR77TrRM) and of the photo exhibition called « L'Océan c'est Vivant !» that will be shown from June 13 to July 18 in Paris. He is the co-organizer of international conferences, including the DCLDE workshop (https://www.soest.hawaii.edu/ore/dclde/) and the HWWC congress (https://www.hwwc.mg) . He planned 2 webinars, one on the noise pollution in the oceans (https://oceanambassadors.co.uk/shush-noise-in-the-ocean-sorbonne-university) and the other on the blue economy (https://oceanambassadors.co.uk/blueco-can-the-economy-of-the-oceans-really-be-sustainable).
Samuel Silva
Artista plástico, professor e investigador, vive e trabalha no Porto. Os seus projetos têm explorado relações entre a prática artística e o contexto social, nomeadamente os processos que se abrem ao envolvimento de públicos ou experimentam situações intersticiais entre criação artística e educação não formal. É Professor Auxiliar na Faculdade de Belas Artes da Universidade do Porto e doutorado em Educação Artística e Mestre em Práticas Artísticas Contemporâneas, pela mesma instituição. É investigador integrado no Instituto de Investigação em Arte, Design e Sociedade(I2ADS) da Faculdade de Belas Artes da Universidade do Porto.
BERRU
"Do som como acção sobre o mundo.

Os Berru são um colectivo de artistas que têm vindo a desenvolver um conjunto de trabalhos baseados não tanto numa ideia de disciplina artística, mas sim numa ideia de exploração de mecanismos, conceitos a materiais muito diferenciados. Trabalham indistintamente com imagens em movimento, escultura, som, new media, sendo que há sempre um elemento performático e muito dinâmico em todas as obras que desenvolvem.
Esse elemento dinâmico acontece quer no momento da concepção das suas obras, quer na experiência que o público faz delas. Não se trata de uma forma de participação ou de activação das obras, mas os dispositivos criados por estes artistas exigem do seu público formas de actividade. A vita contemplativa dá aqui lugar a vita activa em que o público é convocado a acompanhar o processo dinâmico de desenvolvimento das suas obras. As quais não estão imediatamente terminadas, mas são um processo que todos somos chamados a acompanhar e a, de algum modo, finalizar." – Nuno Crespo
Temporada Portugal-França 2022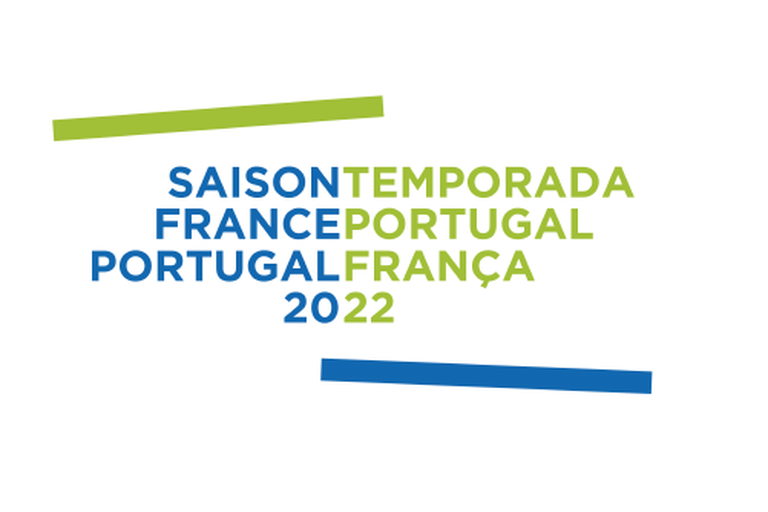 Co-funded by the Creative Europe Programme of the European Union, following ACT - Art, Climate, Transition project

Support