SONOSCOPIA
Das gavetas nascem sons: instrumento musical coletivo
SONOSCOPIA
Das gavetas nascem sons: instrumento musical coletivo
Um pequeno armário encontrou um outro armário, e PLOP! Juntaram-se. Logo depois encontraram outros dois... E o que acham que aconteceu? PLOP! Pois! E assim continuaram. Como qualquer armário, também estes gostavam de guardar COISAS, mas neste caso coisas muito especiais: "SONS". No final, todos estes armários juntos deram origem ao "CONTADOR DE SONS", LUGAR-OBJETO onde se escutam e criam histórias de uma forma muito especial. Vem ouvir!... E sentir!...
Composto por "42 gavetas", este objeto/instrumento musical explora sons e materiais de diversos tipos, tais como madeira, plástico, cartão, borracha, entre muitos outros. Cada uma das "gavetas" possui um ou vários sons sendo que neste último caso esses sons se organizam em torno de uma temática, (tipo de ação ou material) do tipo textural, mecânico, contínuo, aleatório, suave, ruído, misterioso...
No âmbito da AMOSTRA - mostra-plataforma nacional de artes performativas para a infância e juventude - uma iniciativa da Caótica em coprodução com Centro Cultural de Belém|Fábrica das Artes, Culturgest, São Luiz Teatro Municipal, Teatro LU.CA e Teatro Nacional D. Maria II.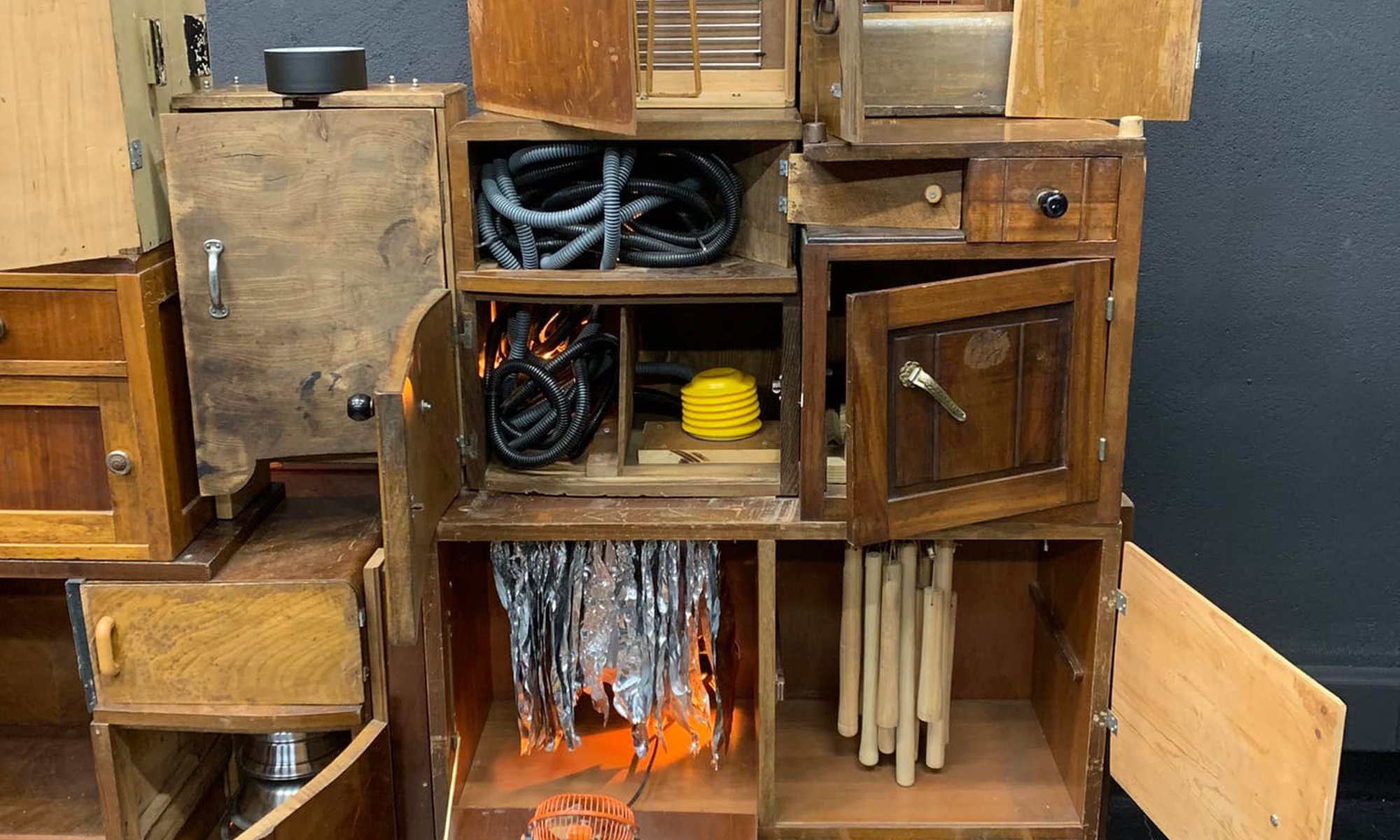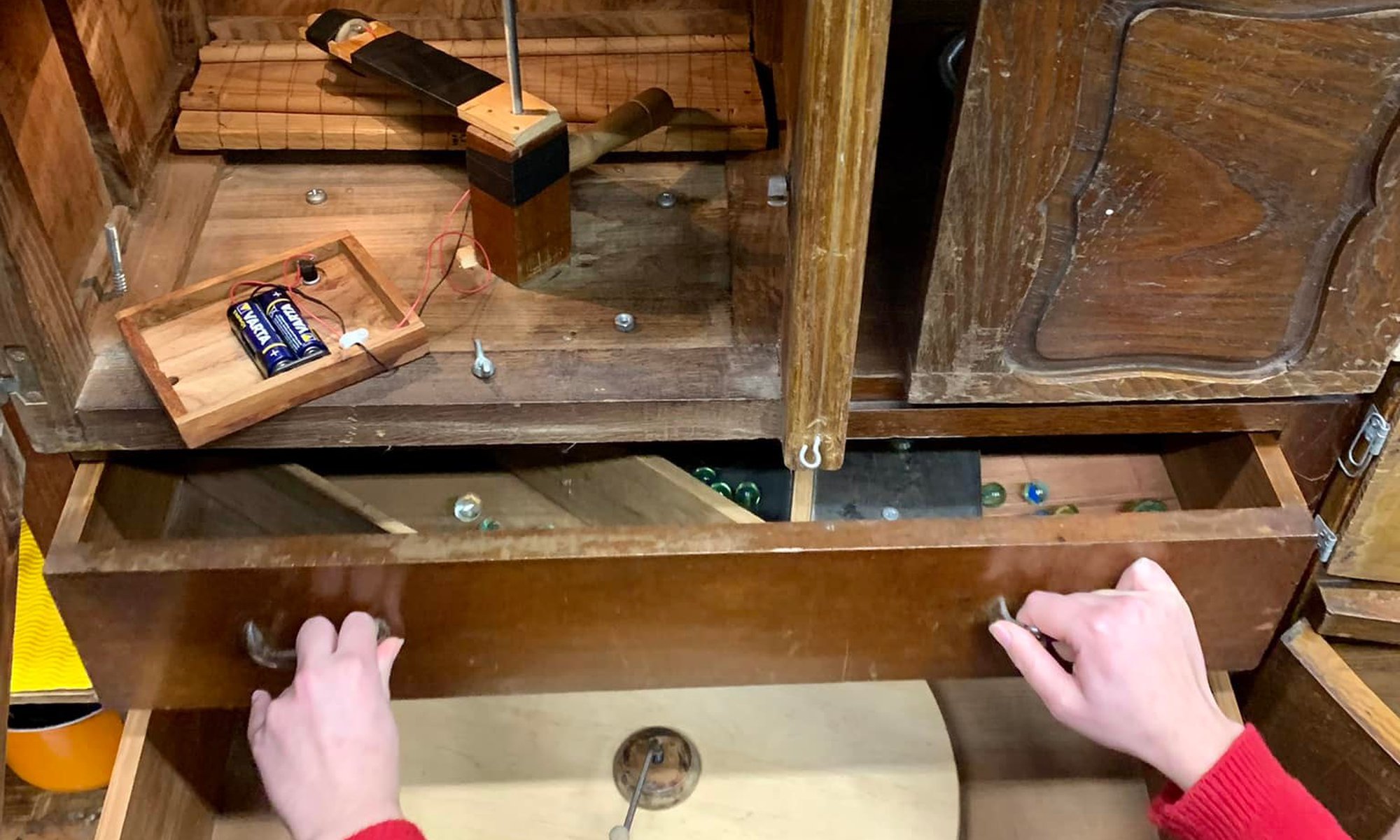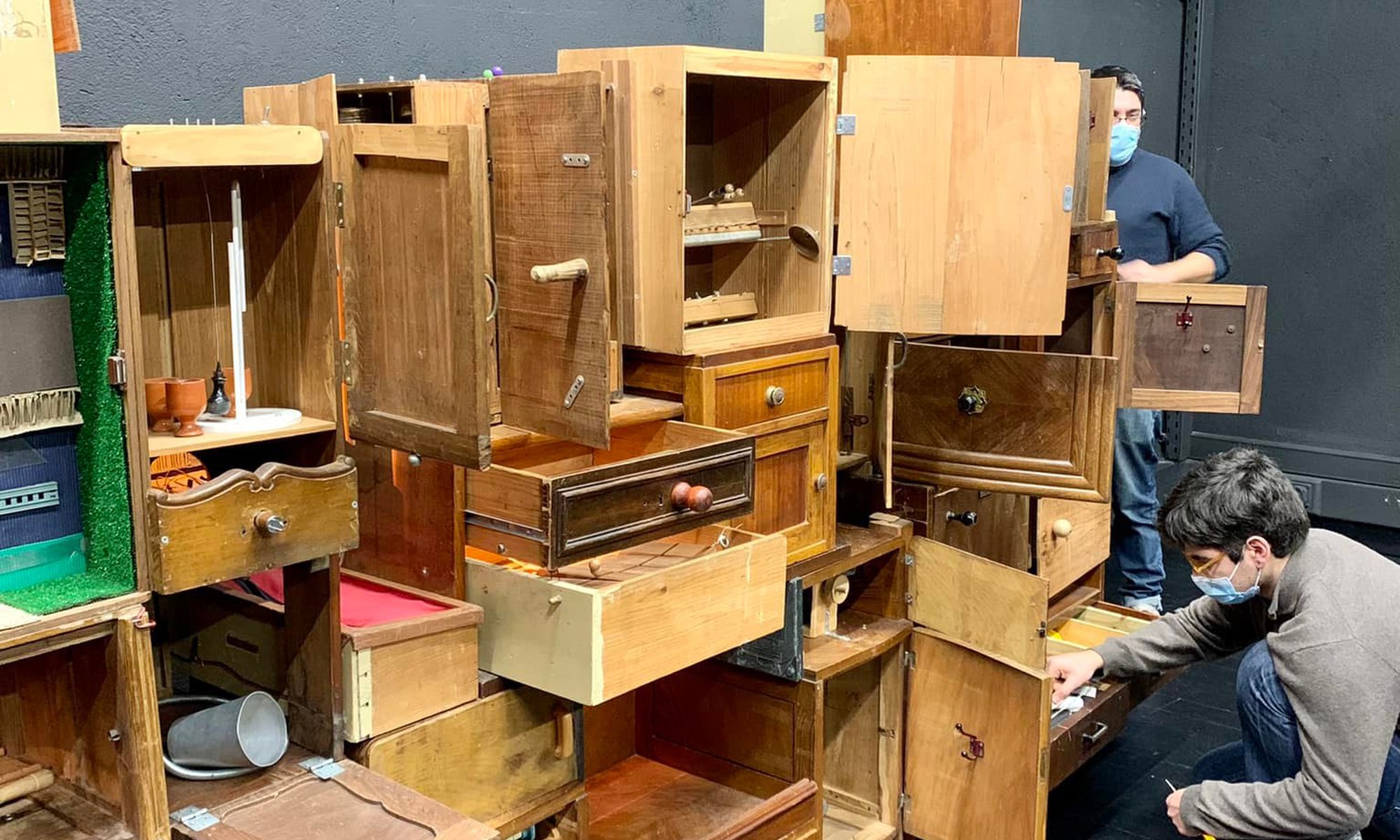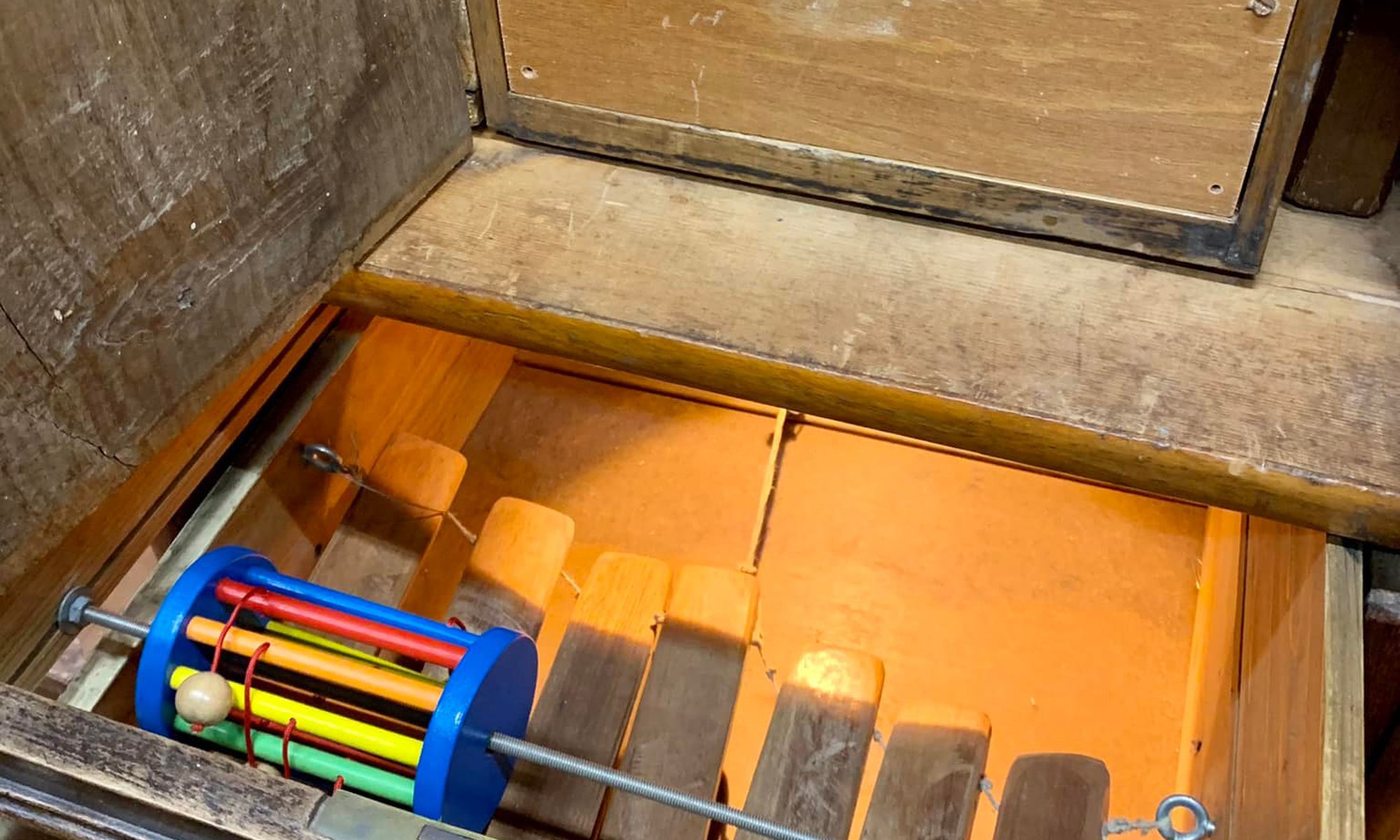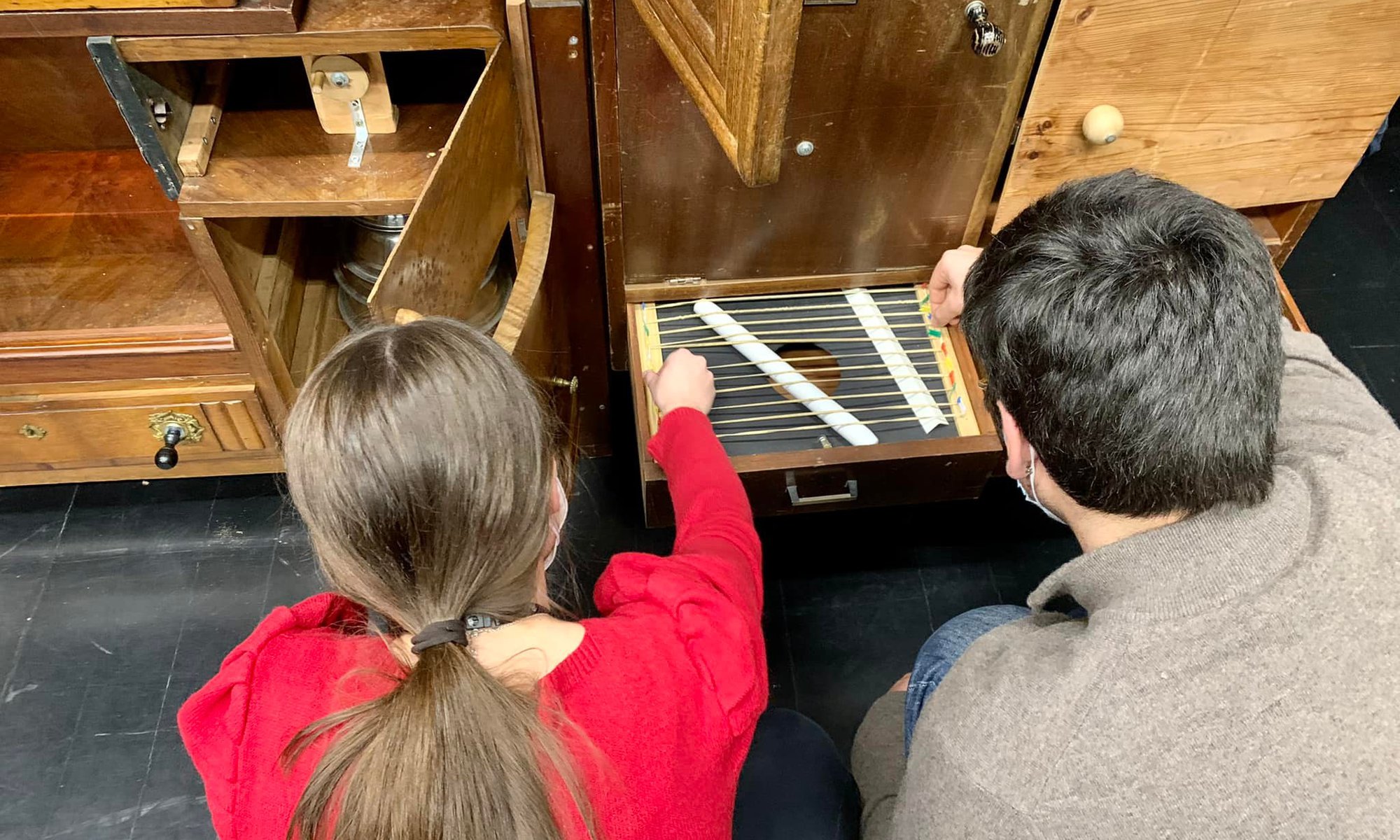 15 JAN 2022
SAT 10:00, 12:00, 16:00
Buy Tickets
Small Auditorium
Single price 5€
Duration 40 min
M/6
SESSÕES P/ ESCOLAS com marcação prévia.
13 JAN 2022
QUI 10:00, 11:00, 14:30, 15:30
14 JAN 2022
SEX 10:00, 11:00, 14:30, 15:30
Marcações
(+351) 21 761 90 78
culturgest.participar@cgd.pt
In accordance with the most recent Portuguese Health Authority regulations, a valid EU COVID Digital Certificate (vaccination, testing or recovery), is mandatory to attend cultural events. Self-testing results are not accepted.
Programa Completo AMOSTRA
Sábado 15 de Janeiro
SAO LUIZ TEATRO MUNICIPAL
10h00 – Acolhimento
10h30 – "Não" De Giacomo Scalisi
11h30 – Conversa 1: Criar e programar para a infância e juventude pode ser uma forma de resistência?
Mediação: Sara Franqueira
13H00 – Almoço (local a designar)
TEATRO D. MARIA II
14h30 – "Engolir Sapos" De Rafaela Santos
15h30 – Conversa 2: Poderemos prometer que não vamos partir nada?
Mediação: Sara Franqueira
CULTURGEST
17h00 – Lanche
17h30 – "Das gavetas nascem sons" De Henrique Fernandes
18h00 – Conversa 3: Dos 5 aos 99, poderemos a todos tocar?
Mediação: Sara Franqueira
19h00 – Pitching 1: A Trupe Fandanga/"Os lobos de pedra"
19h40 - Pitching 2: Ana Bento/Gira Sol Azul/"Sophia"
20h20 – Pitching 3: Vera Alvelos/"Princesa Sal"
21h00 – Jantar (local a designar)
Domingo 16 de janeiro
CCB / FABRICA DAS ARTES
10h00 – Café
10h30 – "O Cão Que Vem de Tão-Tão-Longe" De Cática Terrinca
11h15 – Conversa 4: Quando é que menos é mais?
Mediação: Sara Franqueira
12:15 – Café
12h45- Pitching 4: Paulo Roque / "Lusíadas para miúdos"
13:25 – Pitching 5: JAT/"Bulldogg"
14h30 – Almoço (local a designar)
TEATRO L.U.C.A
16h30 – "Não há duas sem três" De Catarina Requeijo
17h30 – Conversa 5: Haverá três sem duas?
Mediação: Sara Franqueira
18h30 - Sessão de encerramento
Support
Conceção
Henrique Fernandes, Casa das Brincadeiras
Apoio à montagem e construção
Sandra Neves e Emanuel Santos
Monitores
Henrique Fernandes e Patrícia Caveiro
Produção executiva
Patrícia Caveiro
Produção
Sonoscopia
Logo depois encontraram outros dois... E o que acham que aconteceu? Pois! E assim continuaram. Como qualquer armário, também gostavam de guardar coisas, mas neste caso coisas muito especiais: sons. "Das Gavetas Nascem Sons" é um objeto/instrumento musical coletivo que surgiu a convite da "Casa das Brincadeiras", um dos projetos do Festival Manobras no Porto, que decorreu entre 2012 e 2013.

Sonoscopia é uma associação/plataforma de criação, produção e promoção de projetos artísticos e educativos. Centra-se essencialmente nas áreas da música experimental, improvisada e electroacústica, na exploração e investigação sonora e no seu cruzamento interdisciplinar com a literatura, a dança, o teatro e as artes visuais