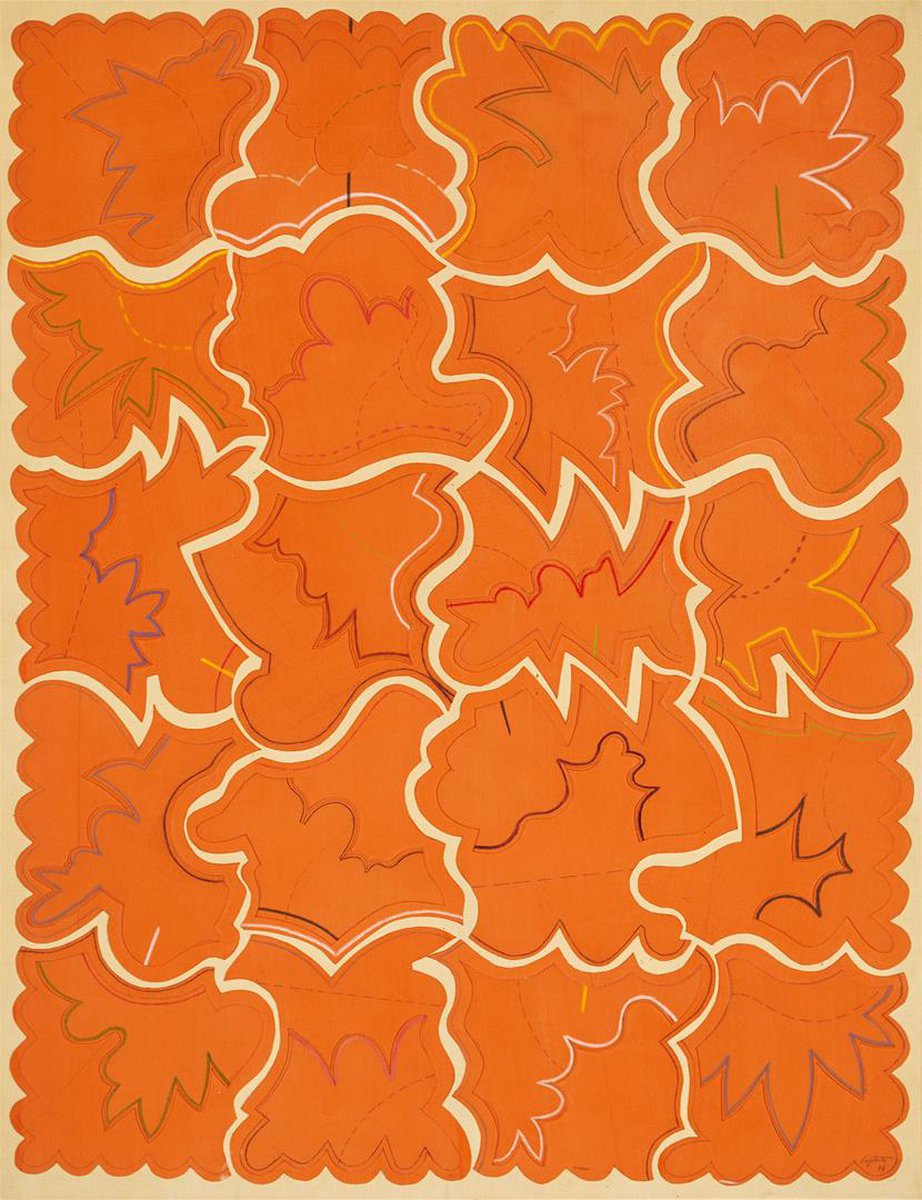 In tribute to the life and work of Manuel Baptista, who passed away April 8 last, his work Jardim, 1974, purchased for the Collection Caixa Geral de Depósitos in 1988, is the most recent highlight.
The artist attended the painting course at Escola Superior de Belas-Artes, Lisbon, between 1957 and 1962, a place where, years later, he would become a teacher. He received a grant from the Calouste Gulbenkian Foundation – Delegation in France in 1963 followed by another from the Italian Institute, Ravenna, in 1968. His work was led by research, which started with drawing and progressed to painting, sculpture and installation. "Drawing is the focal point of Manuel Baptista's creative activity. Although we say his works are paintings, we could, without fault, call them drawings instead." (João Pinharanda, Desenhos 1969-1970, Fundação Carmona e Costa, 2011, p.9). Abstract figuration, geometric shapes, the figure-backdrop rapport and, above all, cutouts became his artistic foundations from an early stage. The artist spoke about how he became interested in cuttings: "I had a great appetite for tactile things. My experiments have to do with creating made-up walls on canvas, which I would then paint, or not. I came to cut out canvas, at a time I had decided to leave behind the ink paste and replace it with something cut out that was also able to bring texture to the surface, and that was the fabric." (Moldar o desenho, Casa da Cerca, 1996, p.15). According to José-Augusto França, this process reveals the importance of drawing: "And setting aside paper and brush, or pencils, what is left, remains." (Moldar o desenho, p.10).
The painting Jardim, 1974, hints at the importance of cut out outlines as a "work of deconstruction/ rebuild, fragmentation and rearrangement." (Bernardo Pinto de Almeida, Zen Gallery, Porto, 1988). In the June 1974 edition of Colóquio-Artes magazine, Rocha de Sousa stated that coloured surfaces "exacerbate, become plural, swing in contrasts, sometimes modelling themselves in dirty shadows that overlap the reliefs' outline and go against the original lighting game." (p.53).
His work's consistency and relevance is echoed in the words of many: "The being's original sense in the inhabiting space has been what is most frequently conveyed in the work of Manuel Baptista." (Rui Mário Gonçalves, Colóquio-Artes, n. º 97, 1993, p.10); "His art stemmed from a sensitive geometry. It was afterwards characterized as a material lyricism, through the use of pieces of cloth and string glued on canvas and later painted, which resulted in tactile statements of reliefs." (Fernando Pernes, Colóquio-Artes, n. º 62, 1984, p.27); "The drawer-painter's freedom is absolute. Mastering the principles of the creation of his own language, he is more concerned with the unfolding of the plan that will generate the shapes, than with the shape itself within its own characteristics." (José Gil, Desenhos 1960-1970, Fundação Carmona e Costa, 2011, p.22). This is how a heartfelt and just tribute is expressed. Manuel Baptista had a very important role in promoting contemporary art in the Algarve between 1990 and 2003 as director of Trem and Arco, town hall galleries situated in Faro.
Hugo Dinis
Manuel Baptista
Jardim
1974
Graphite, crayon and collage on canvas
130,5 x 101 cm
Inv. 276113
Search Collection