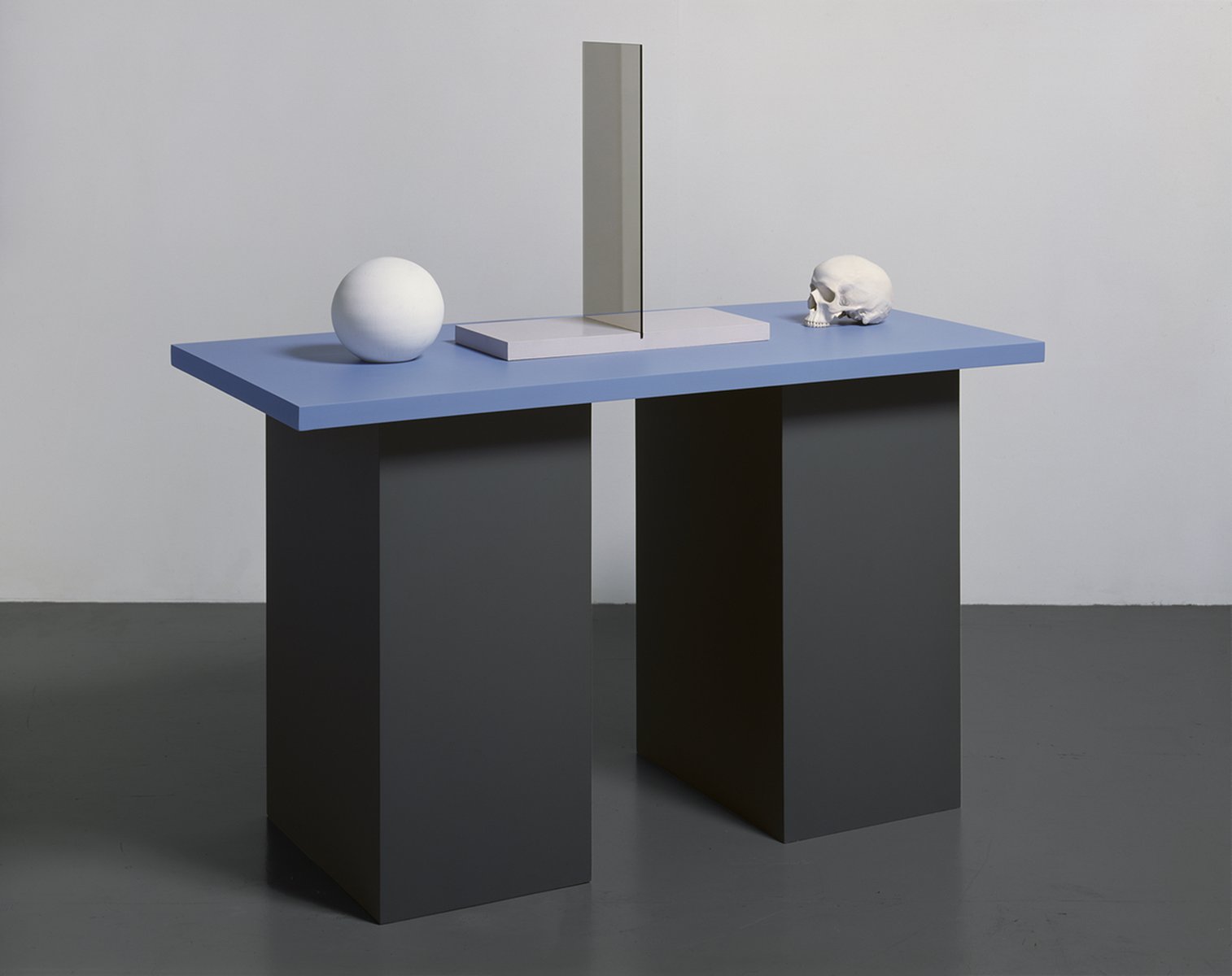 The work Untitled (1967), by the recently deceased artist Noronha da Costa (1942-2020, Lisbon), will be on loan from the Collection Caixa Geral de Depósitos to the Museu do Santuário de Fátima, to be shown in the exhibition Fisionomias de uma paisagem espiritual[Faces of a spiritual landscape], from November 28, 2020.
The principles, which guided the artist's work throughout his career, were promptly disclosed in a text he wrote for the Galeria Buchholz exhibition catalogue, December 1967. The work is then presented for the first time: «The object can simply be perceived, or given as an image. In the first instance, space can be explored. In the second, we have an enclosed continuous space, the space of the image, traceable in relation to the space of perception: thus follows the "non-space".» And he adds: «The coincidence of striking the world in reality and of reality in world takes place in that physical geometric place which is the screen. The screen, in turn, although physically present, strikes its own reality into world: a "non-space" materialized.»
It is a work that, presented by way of a scheme comprising a skull and a sphere separated by mirrored glass and installed against the same blue backdrop, effectively demonstrates the two points previously mentioned: "screen" and "non-space ". By realizing that the mirror-screen alters reality, due its reflective and transparent qualities, the transformation between sphere and skull, and vice versa, reveals a world that does not inhabit the objects themselves, but rather the distance, the "non-space", between the perceived and the given image. The classic vanitas theme fades and unfolds in geometric abstraction. It is in this mysterious magical game, noticeable only when one moves around the artwork, that death becomes world and world becomes death.
The work was recently shown in a key anthological exhibition entitled Noronha da Costa Revisited 1965-1983, curated by Nuno Faria and Miguel Wandschneider, at the Centro Cultural de Belém, Lisbon, in 2003. Since it was acquired from the artist in 2006, the work has been featured in several exhibitions organized by Culturgest, namely: Caminos: Portuguese contemporary art (2006); Zona Letal, Espaço Vital (2011-2012); Sentido em Deriva (2013); Palácio de Espanto e Casa de Espanto (2016); and Simultânea (2017). The work was also present in the exhibition Do Outro Lado do Espelho (2017) at the Museu Calouste Gulbenkian, in Lisbon.
Hugo Dinis
Noronha da Costa
Untitled
1967
Madeira, vidro pintado a têmpera vinílica, vidro espelhado e crânio de plástico

145 x 75 x 150 cm
Search Collection