"Levamos para novos espaços, e para a rua, as artes visuais, o cinema, a música e o teatro, marcando assim o final de mais uma temporada."
Mark Deputter, Culturgest
DE 24 JUN A 10 JUL NO JARDIM, NO ÁTRIO, NAS GALERIAS, NO ANFITEATRO AO AR LIVRE
De agora em diante, no final de cada temporada, a Culturgest ocupa novos espaços e vai para a rua. Ao longo de três fins de semanas abrimos o verão com arte, cinema, pensamento, música e teatro. O elo desta primeira edição é A Grande Magia- será que vivemos num mundo de ilusão?
Tudo começa no anfiteatro ao ar livre, com a estreia da nova peça de Tónan Quito, a partir da comédia do dramaturgo italiano Eduardo De Filippo. Mote para uma conversa sobre fake news entre o encenador e Joana Gonçalves Sá, com o apoio da Fumaça. Já o Jardim Caixa transforma-se numa sala de cinema, com um programa de curtas-metragens ligadas à magia. Também a livraria de arte da Culturgest ocupa a entrada principal da Culturgest e haverá visitas guiadas às obras da Coleção da CGD. É no átrio central do edifício que apresentamos dois concertos: truques de magia interpretados pelo Quarteto Lopes-Graça e João Barradas e o seu acordeão. E também nestes fins de semana, as exposições têm acesso gratuito.
Um primeiro encontro. Em lugares incomuns, mas com lugar para todas as pessoas.
"Num momento em que já todos vivemos muito desconfiados uns dos outros e daquilo que nos contam, esta peça pareceu-me perfeita para ser feita agora."
Tónan Quito, A Grande Magia
+ Keep Reading
A permeabilidade da verdade e da mentira, do facto e da ilusão, é o tema central da comédia A Grande Magia, escrita pelo dramaturgo italiano Eduardo De Filippo em 1948.
Na peça encontramos um grupo de pessoas num grande hotel à beira-mar, que esperam pela atração dessa noite, o mágico Otto Marvuglia. Tudo começa com um truque de magia, em que Otto faz desaparecer Marta, a bela mulher do ciumento Calogero. Mas o truque com Marta é um tiro pela culatra, porque ela acaba por fugir com o seu amante. E a partir desse momento, não sendo possível trazê-la de volta, o mágico recorre ao poder da ilusão…
A ascensão vertiginosa das redes sociais deu a cada um de nós a capacidade de comunicar com o mundo inteiro. Se estas ferramentas abriram novas oportunidades de diálogo e colaboração, também criaram um terreno fértil para a mentira e a manipulação. A "verdade" já não é a versão dos factos mais plausível (atestada pela imprensa, pela ciência ou por observadores imparciais), mas o resultado imprevisível de um caldo de opiniões e narrativas contraditórias. A "verdade" de uns tornou-se o fake news de outros.
- Resume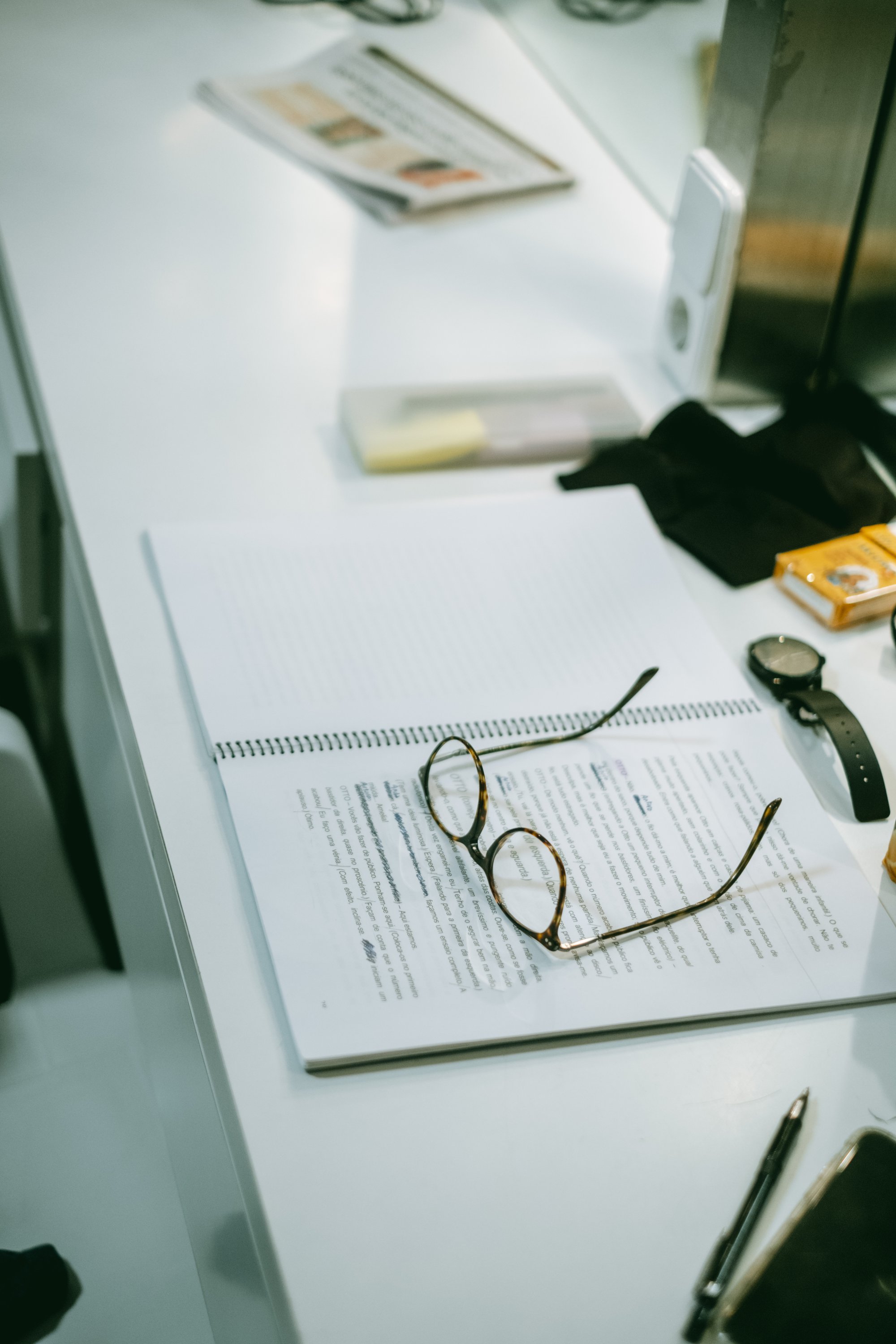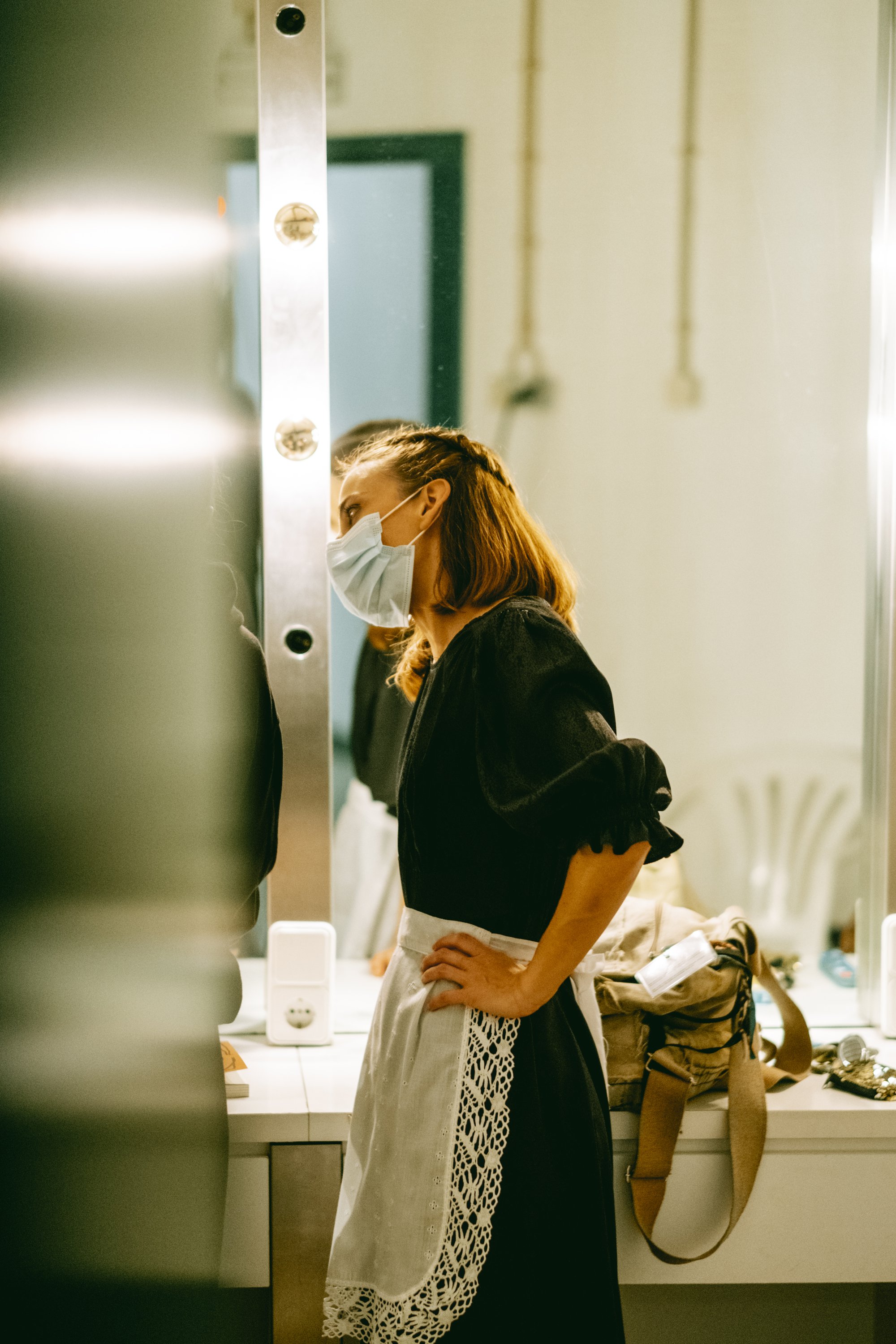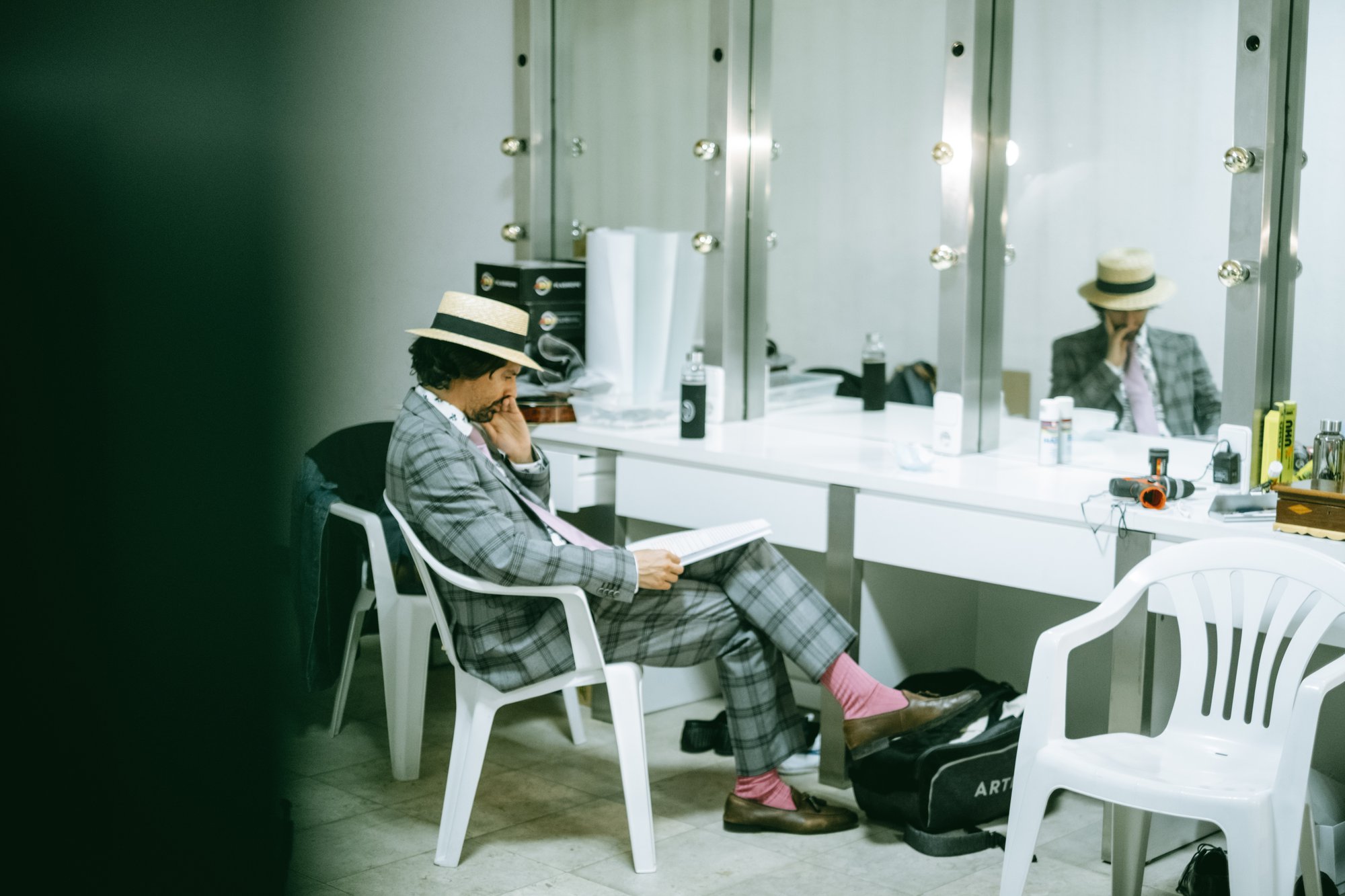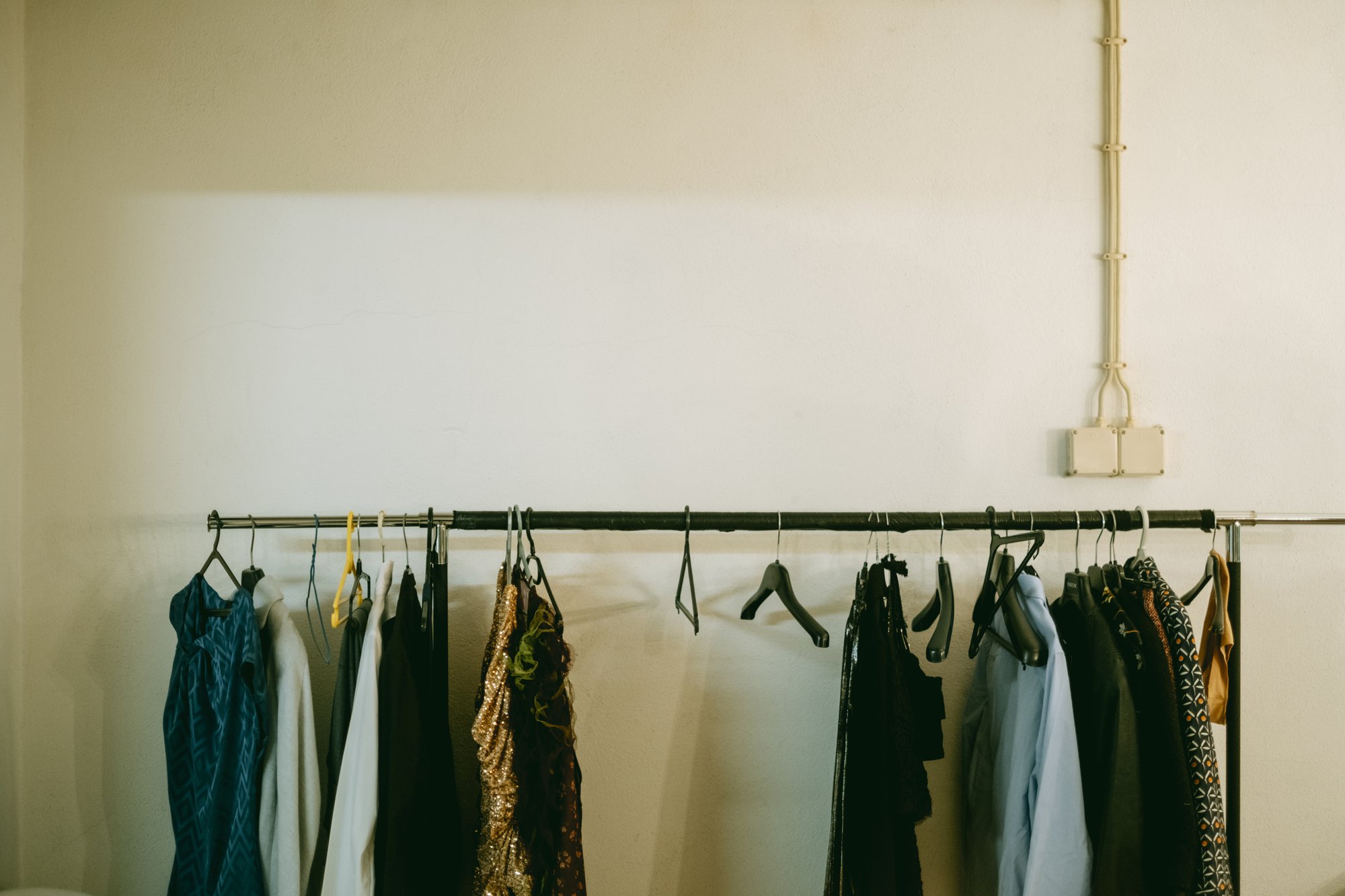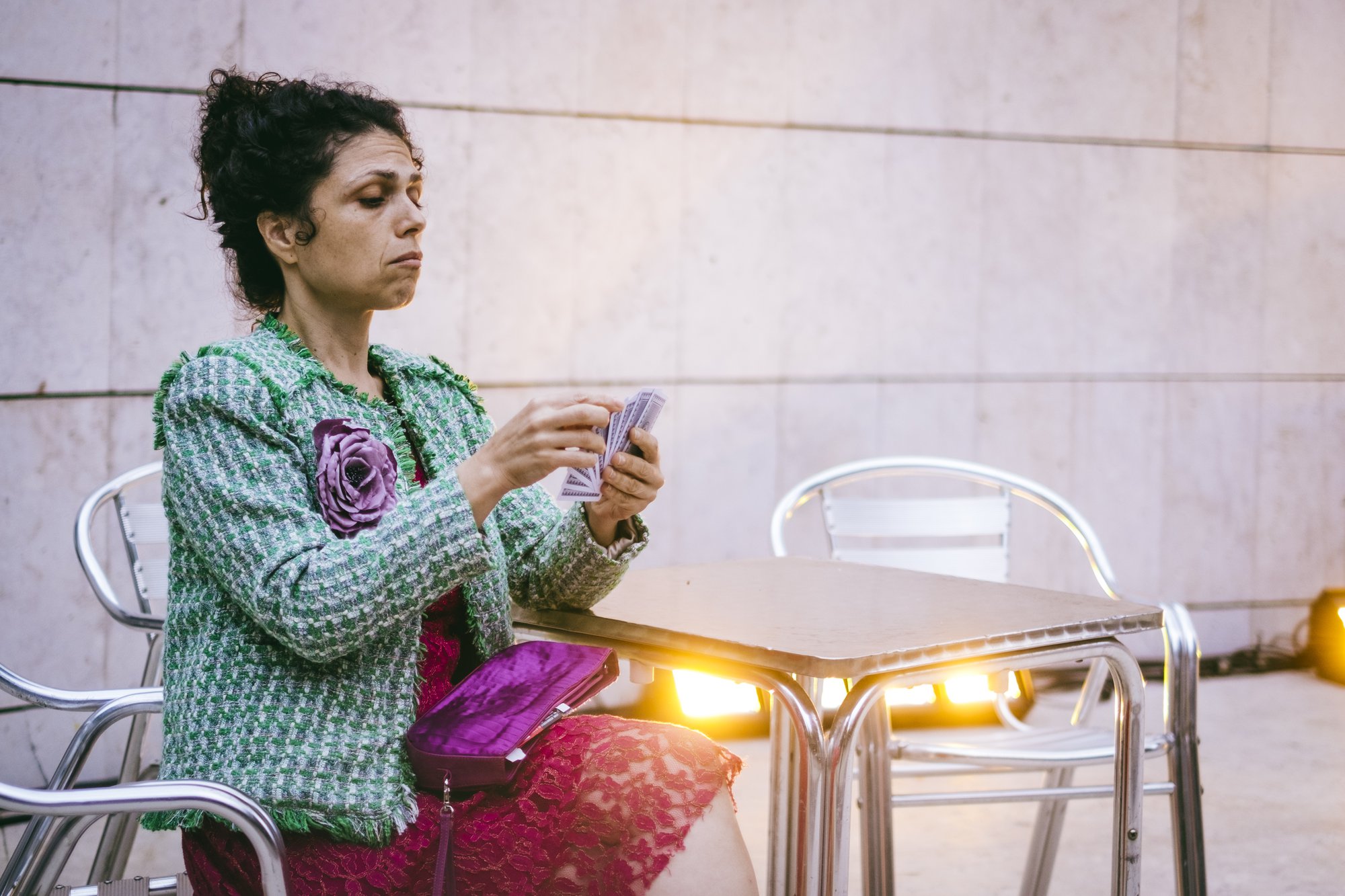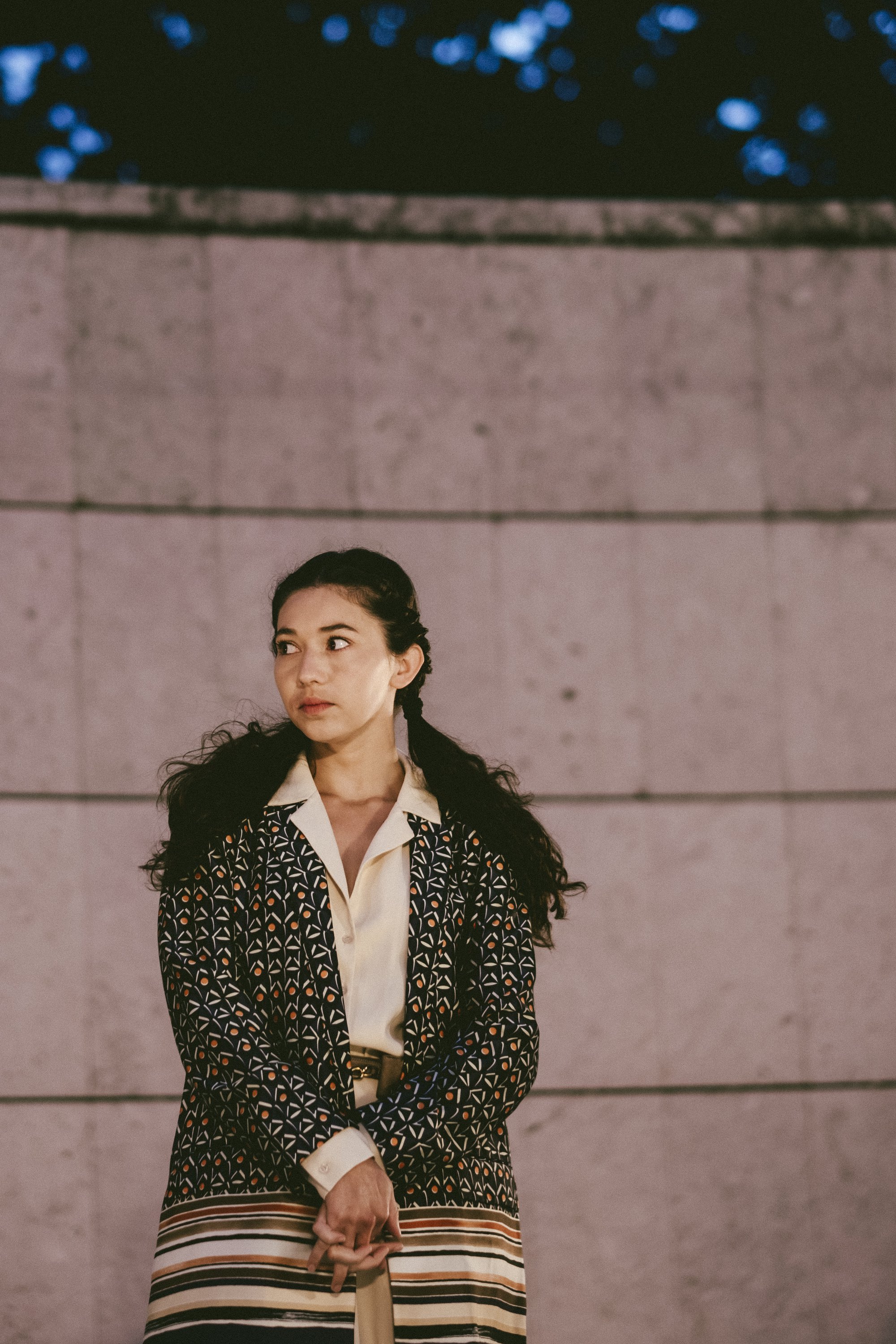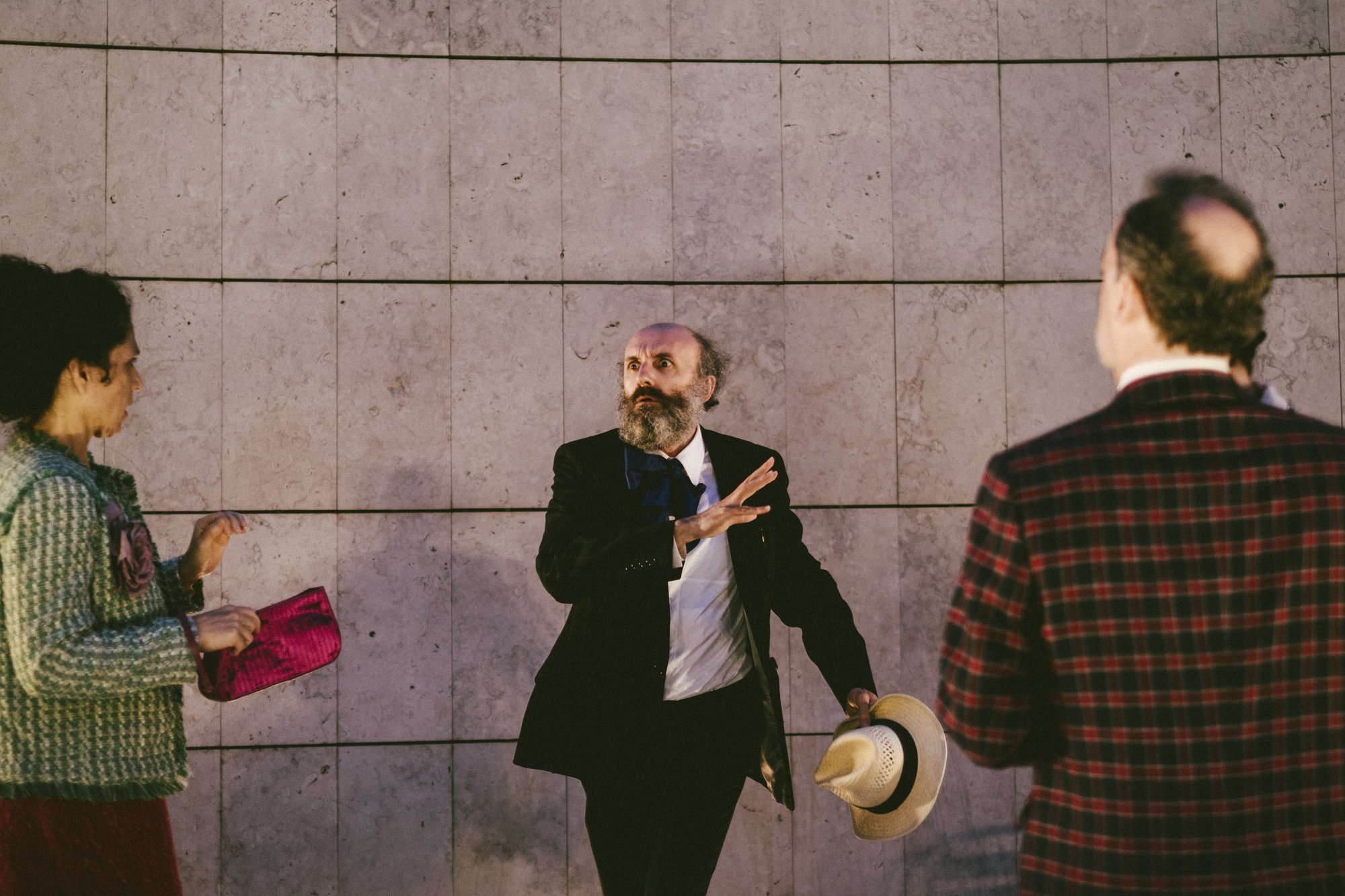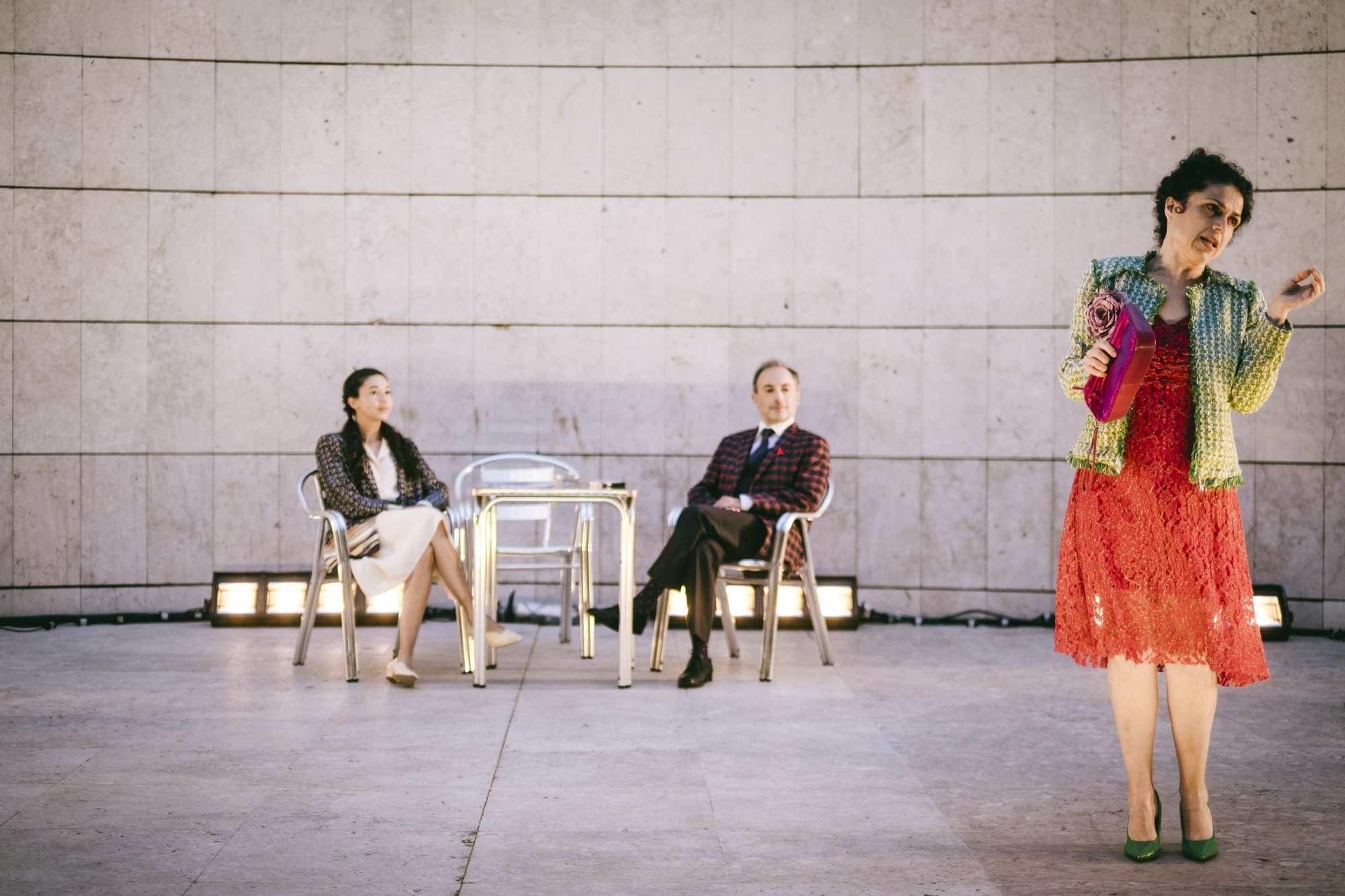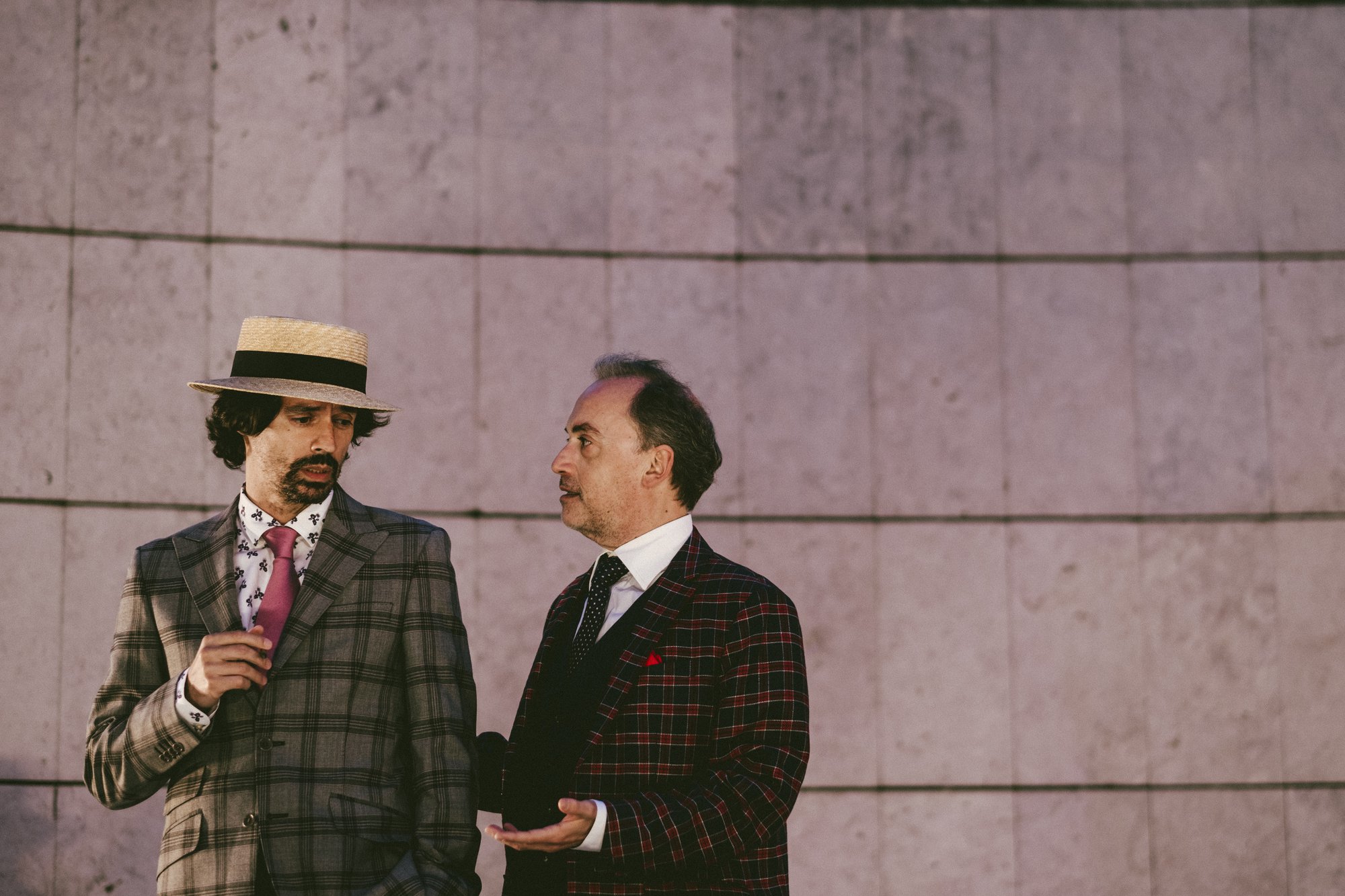 TEATRO A GRANDE MAGIA, TÓNAN QUITO
O velho e o novo misticismo

João Barradas
Um dos mais conceituados e amplamente reconhecidos acordeonistas europeus da atualidade, movendo-se entre a música clássica, o jazz e a música improvisada.
+ Keep Reading
Sabemos que a música nasce da ciência, entre ondas e frequências das leis da física, mas o seu poder mágico sobrenatural continua a deslumbrar-nos e, mais que tudo, inquietar-nos. Tem sido uma ferramenta de comunicação entre nós, mas também um canal privilegiado para dialogarmos com espíritos ou até as estrelas e planetas do universo. E quando nos faltam interlocutores, a música inventa os seus próprios mundos, com as suas próprias religiões e personagens, tratando de escrever as suas linguagens, bíblias ou dicionários, transformando magia em misticismo. A Culturgest desafiou João Barradas a recolher alguns momentos desse mundo místico, trazidos da tradição europeia da música clássica para a destreza da improvisação contemporânea: de Arvo Pärt e o seu minimalismo sagrado à luz espiritual medieval de Hildgard von Bingen, passando pelo tributo à teosofia de Alexander Scriabin. No final, escutaremos Choral, do próprio João Barradas, onde a voz, como prática corporal privilegiada de misticismo, ganha uma multidão de formas, incluindo a sua. Contudo, é do acordeão, acústico e sintetizado, que sairá sempre a mais intensa das suas vozes, onde o ar se multiplica em mil gargantas, como prova maior da magia do seu instrumento, música e arte.
- Resume
CONCERTO JOÃO BARRADAS
"Existem cerca de 40 a 50 sites portugueses a produzir diariamente fake news e são um negócio lucrativo."
Paulo Pena, entrevista Fake News Fumaça
CONVERSA FAKE E FICÇÃO
Cinema a céu aberto

Curtas: de Calder ao Deepfake
Um ciclo de cinema com circo, truques de magia, luz e sombra, universos e realidade paralelas, viagens no tempo, misticismo, prestidigitação, ilusões criadas pela manipulação de elementos visuais, inclusive um dos primeiros filmes a serem feitos com a tecnologia deepfake de realizadores como Norman McLaren, Chloë Sevigny, Jean-Gabriel Périot, Don Hertzfeldt, Pedro Serrazina ou Nicolas Provost.
A man in a room, gambling
Quarteto Lopes-Graça
No início da década de 1990, Gavin Bryars desafiou o artista visual Juan Muñoz a colaborar numa série de peças para rádio. A ideia de criar uma obra com um escultor para um meio exclusivamente sonoro espoletou um número de estimulantes conversas sobre a invisibilidade do projeto e as potencialidades da imaginação dos ouvintes perante algo imaterial ligado à descrição de ações. Criaram dez peças de cinco minutos exatos cada, em que descrevem manipulações de cartas de jogo, com Muñoz a narrar excertos do livro The expert at the card table — uma espécie de guia essencial para ilusionistas e vigaristas desde a sua primeira publicação em 1902 —, enquanto Bryars cria uma sinuosa banda sonora que abraça sensualmente as palavras, os silêncios e as instruções técnicas da voz do artista espanhol, idealizando, na sua descrição, um "espaço imaginário" para o ouvinte noturno, repleto de jogos de espelhos e ilusões que sustentam uma magia irrealista.
Depois de termos tido a obra presente durante a Exposição Invisível, trazemos a versão original, composta unicamente para quarteto de cordas, onde o Quarteto Lopes-Graça e a voz de Juan Munõz darão vida e matéria a uma das raras apresentações em concerto desta peça.
EDIÇÃO E REVISÃO CONTEÚDOS
Catarina Medina
FOTOGRAFIA
Vera Marmelo
VÍDEO
Bruno Castro
DESIGN E WEBSITE
Studio Maria João Macedo & Queo
COFINANCIADO PELO PROGRAMA EUROPA CRIATIVA DA UNIÃO EUROPEIA NO ÂMBITO DO PROJETO CREATE TO CONNECT, CREATE TO IMPACT