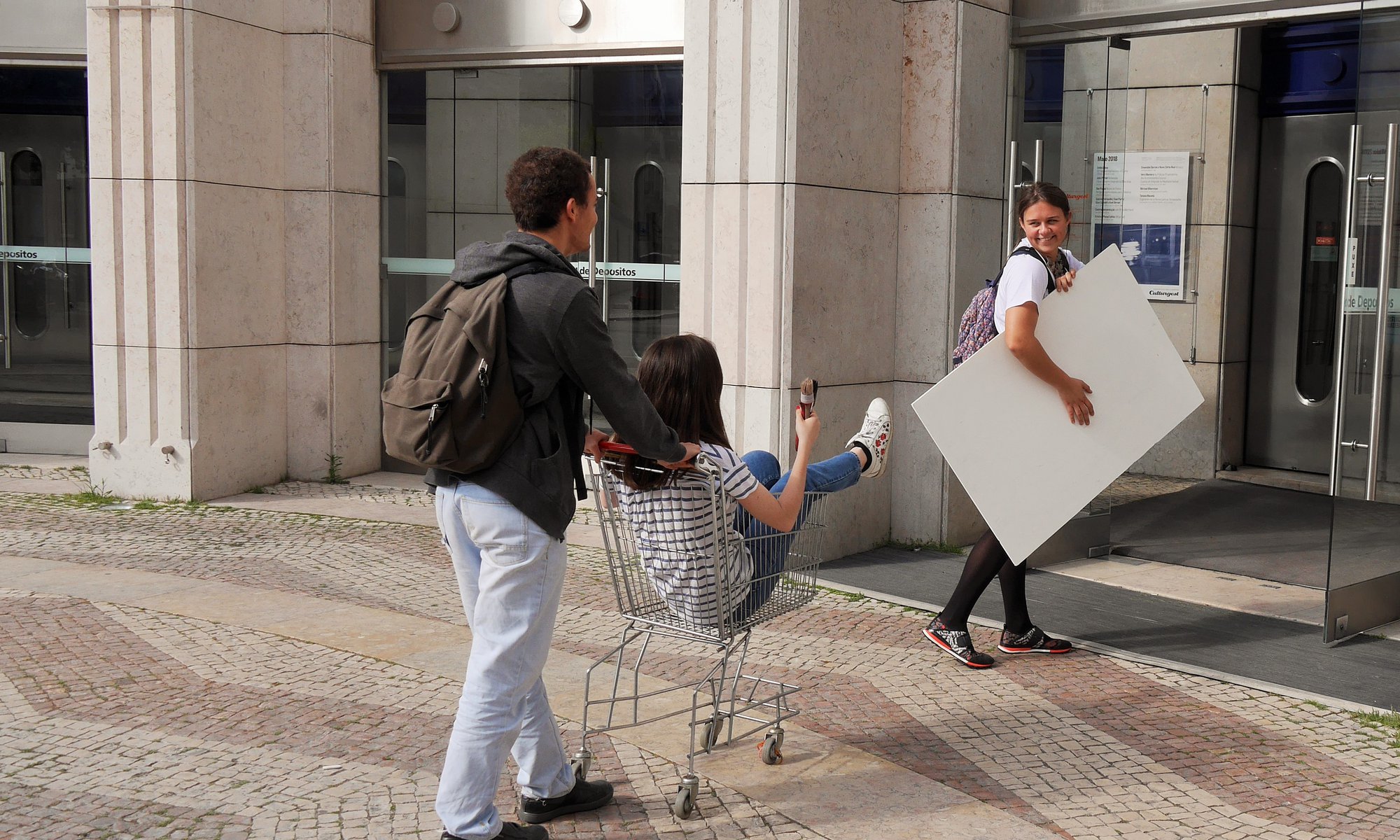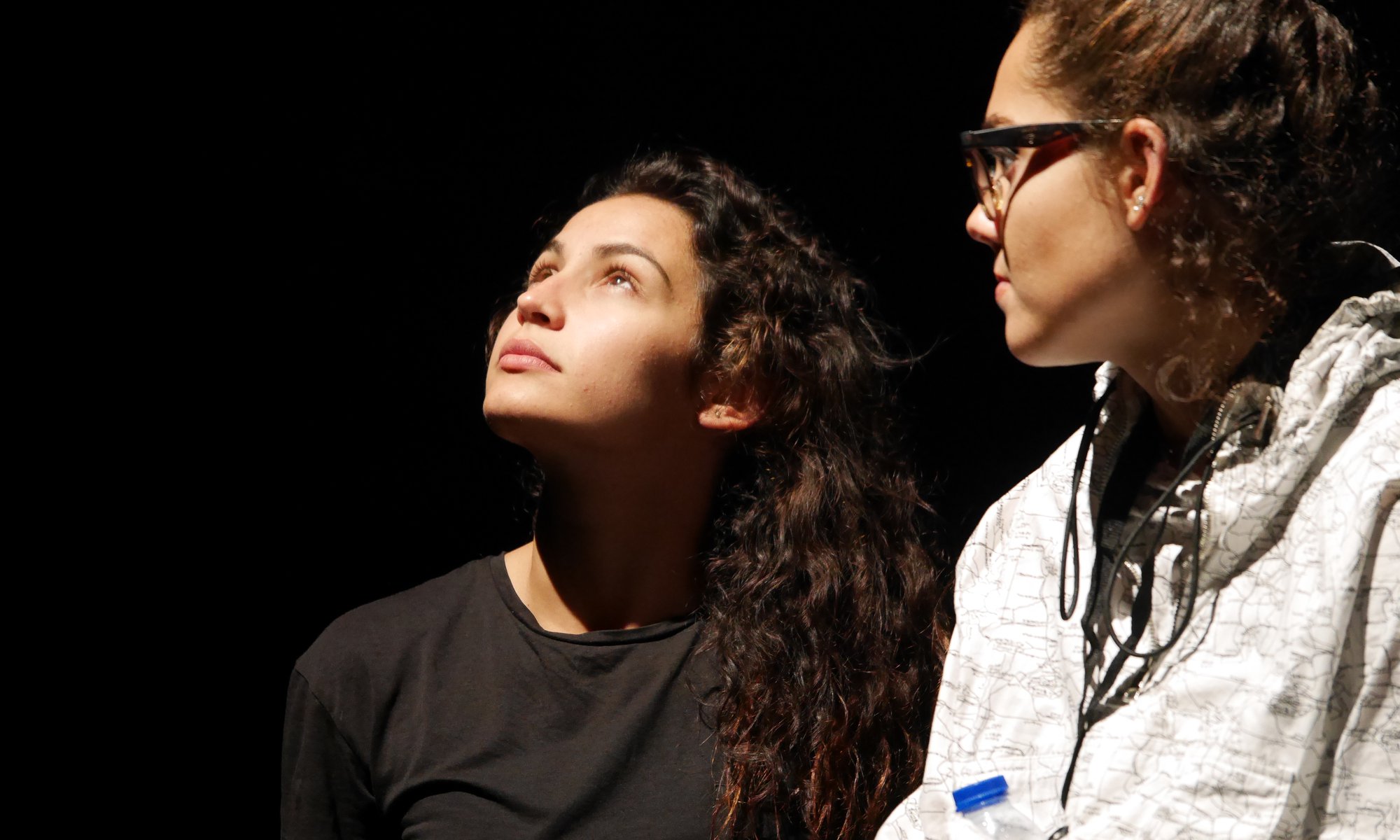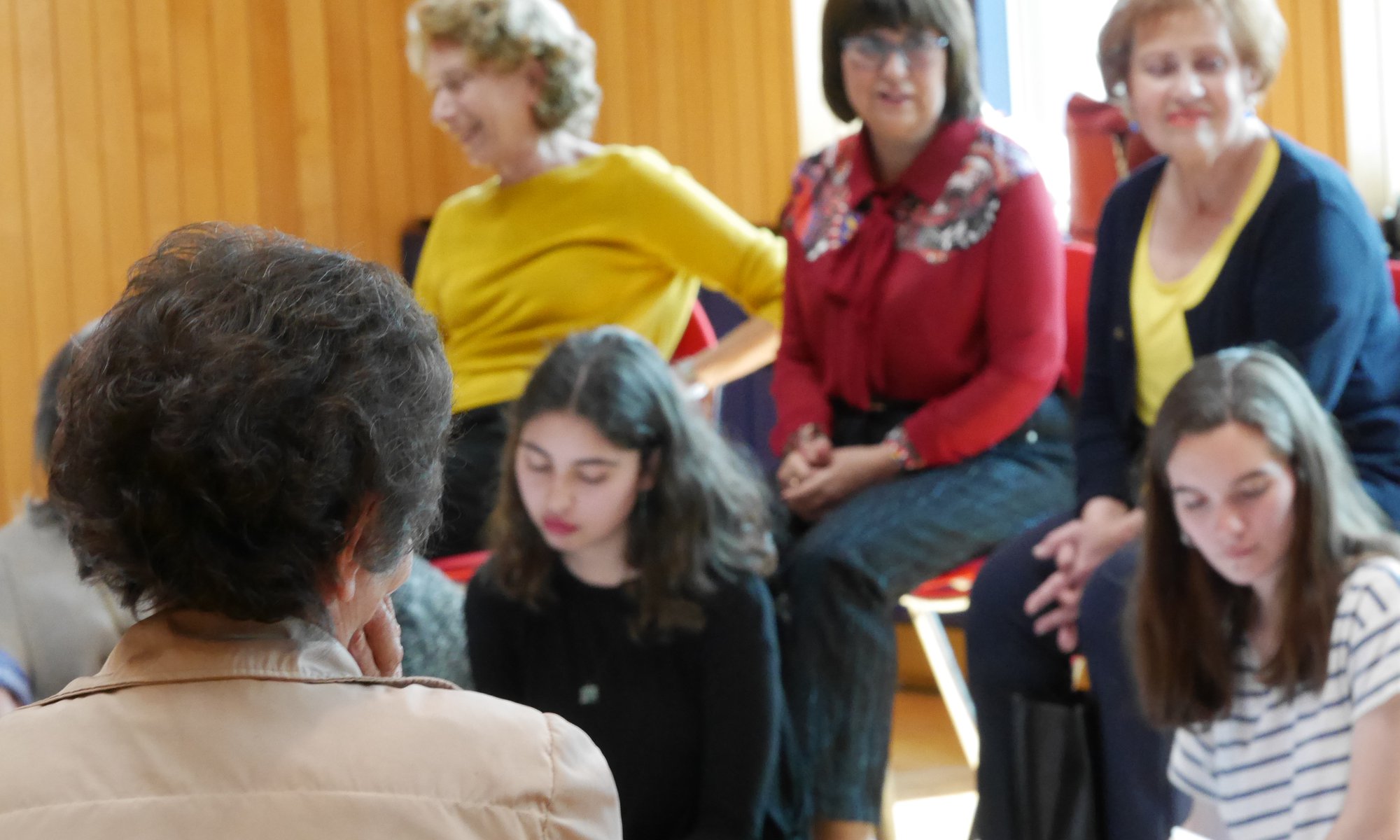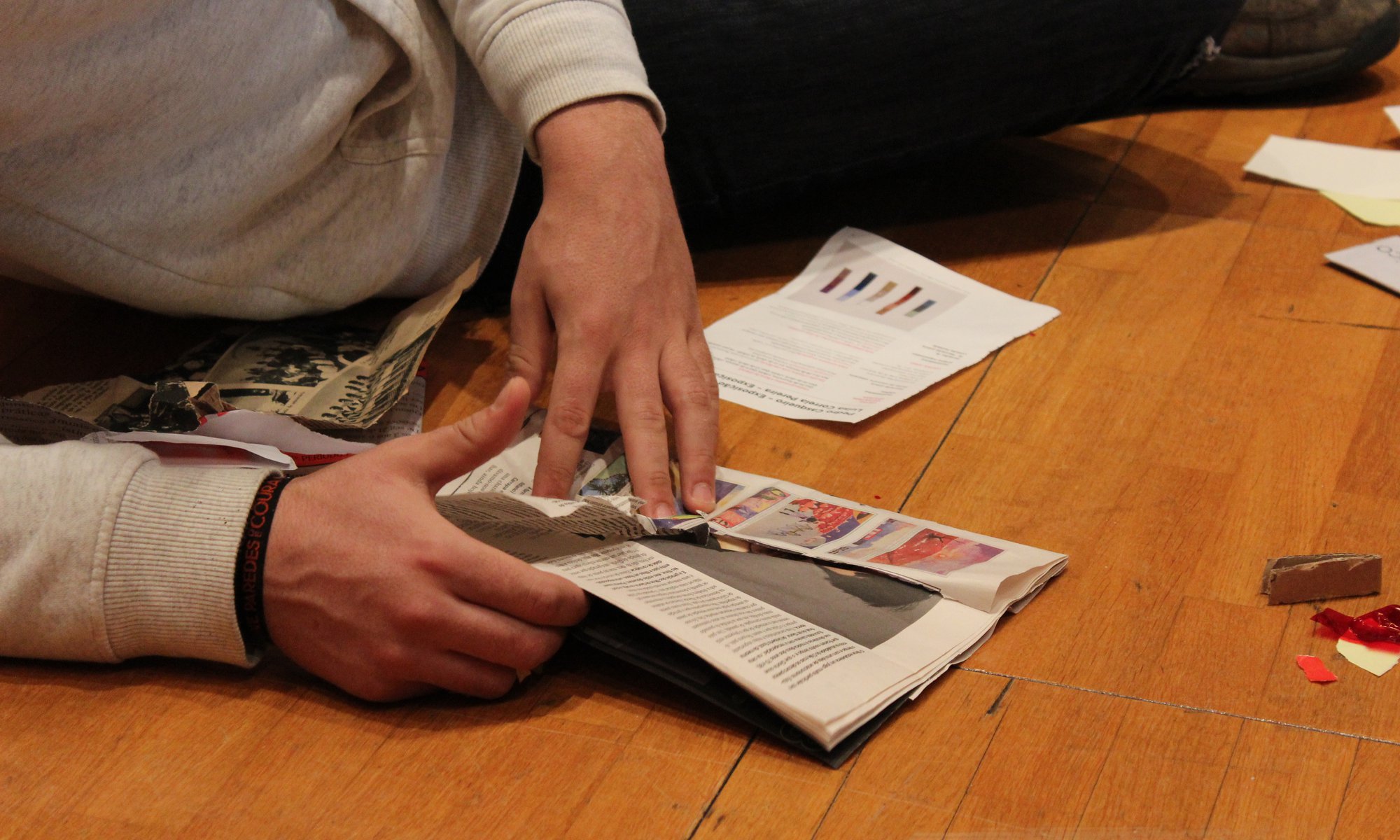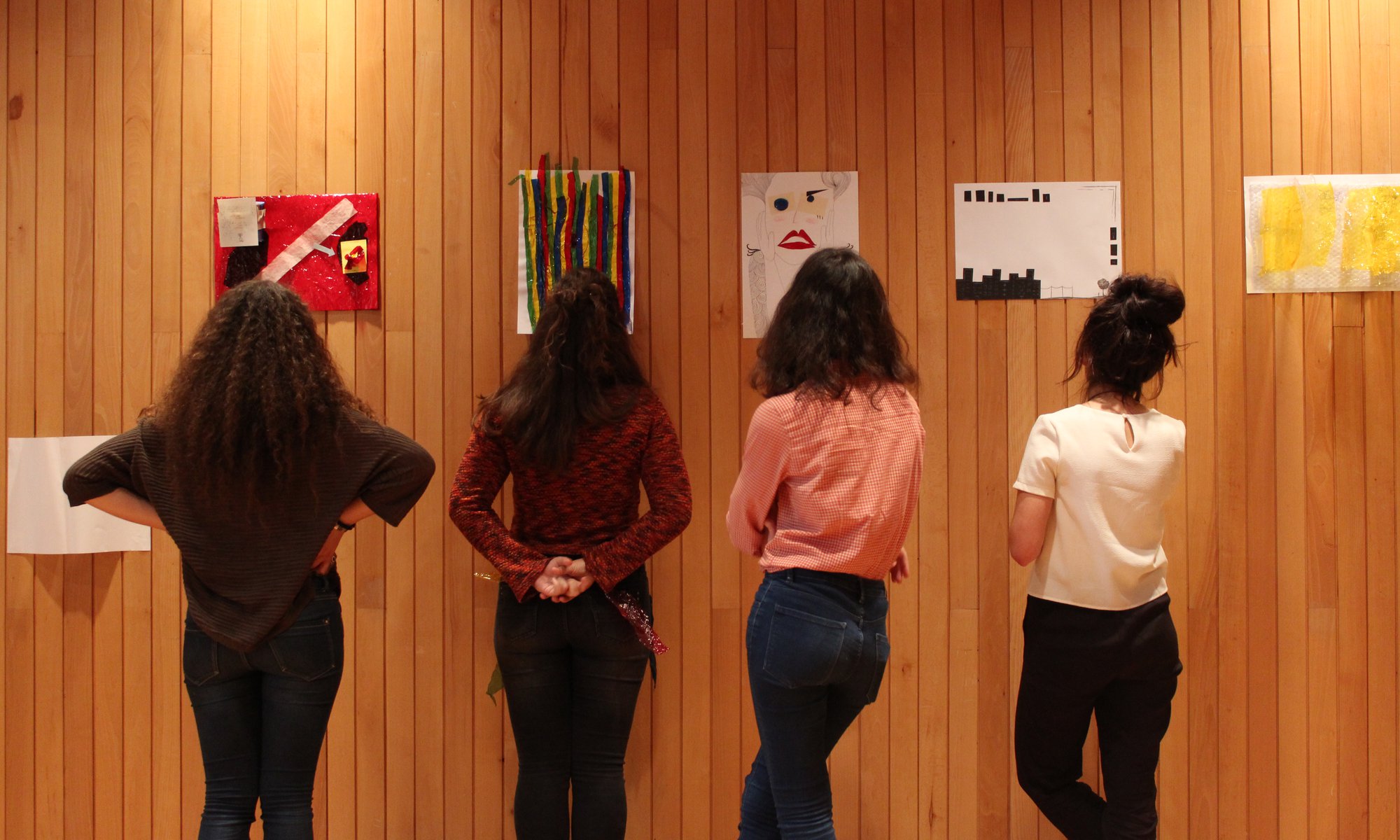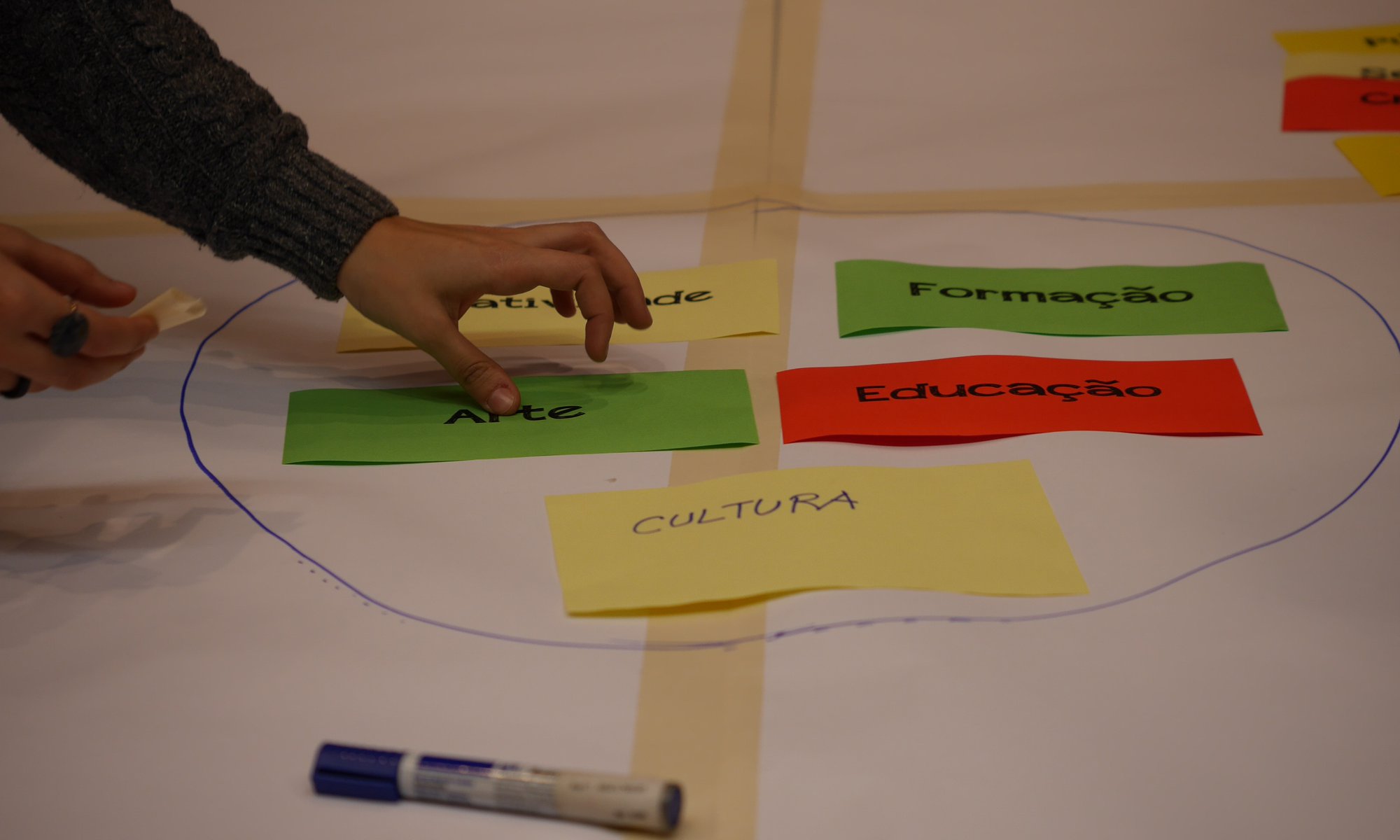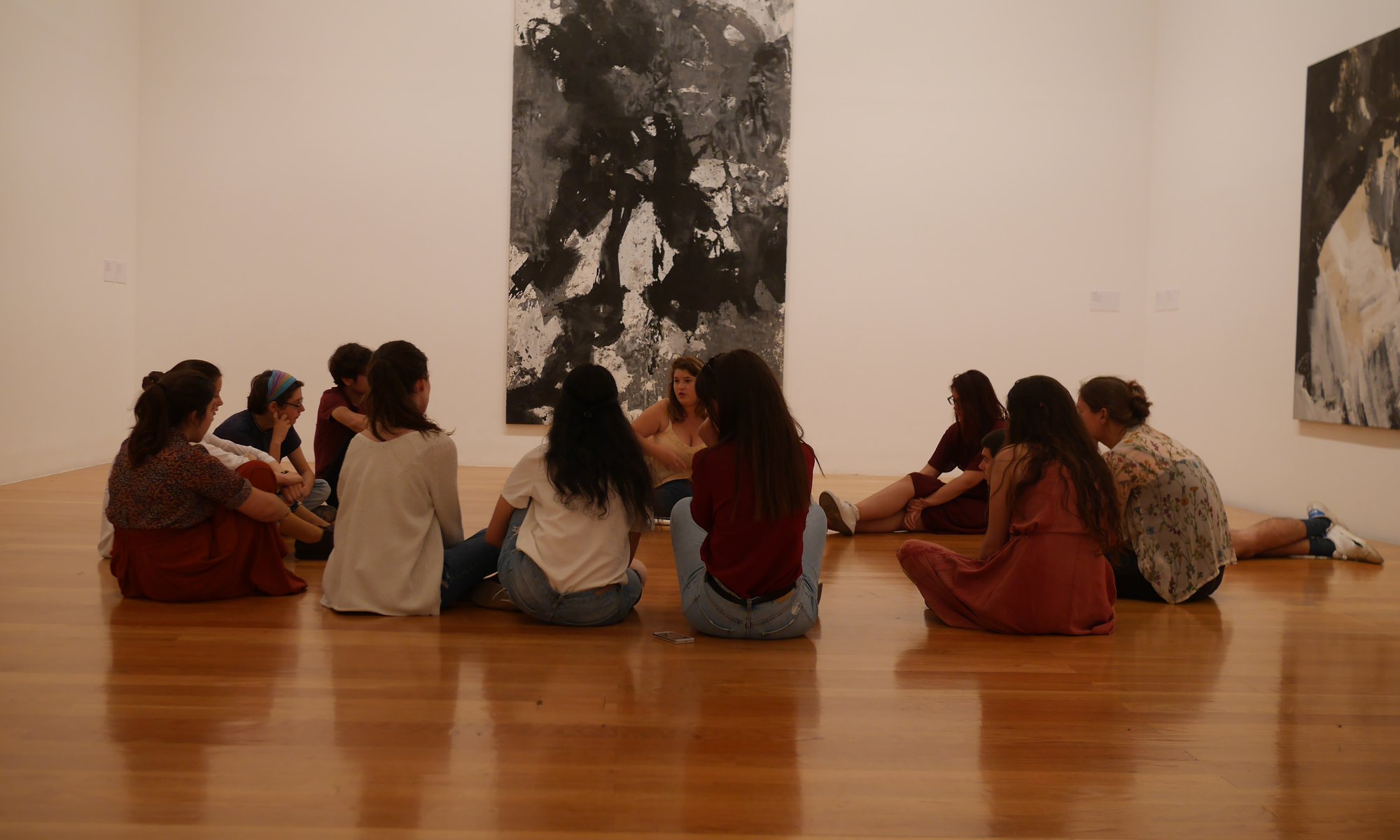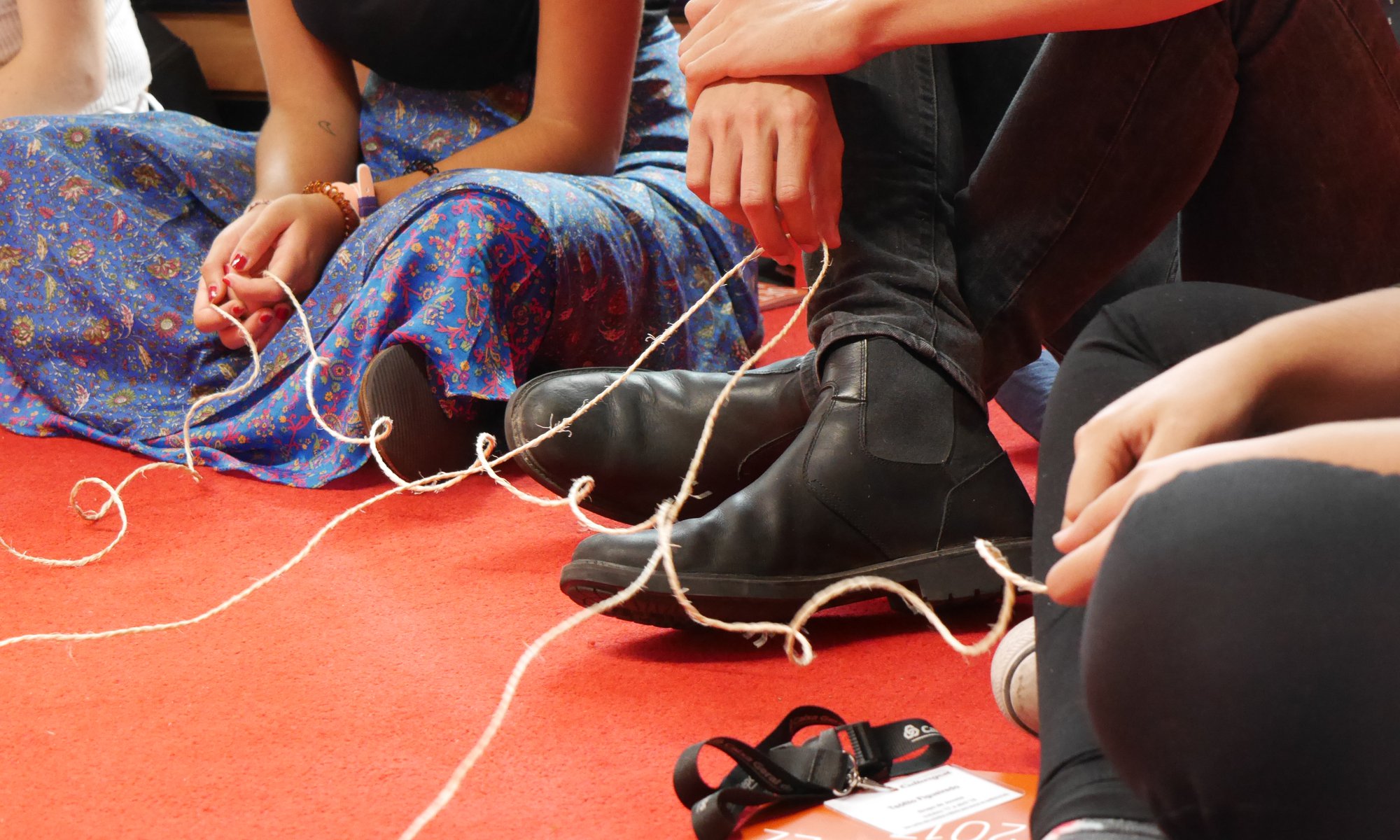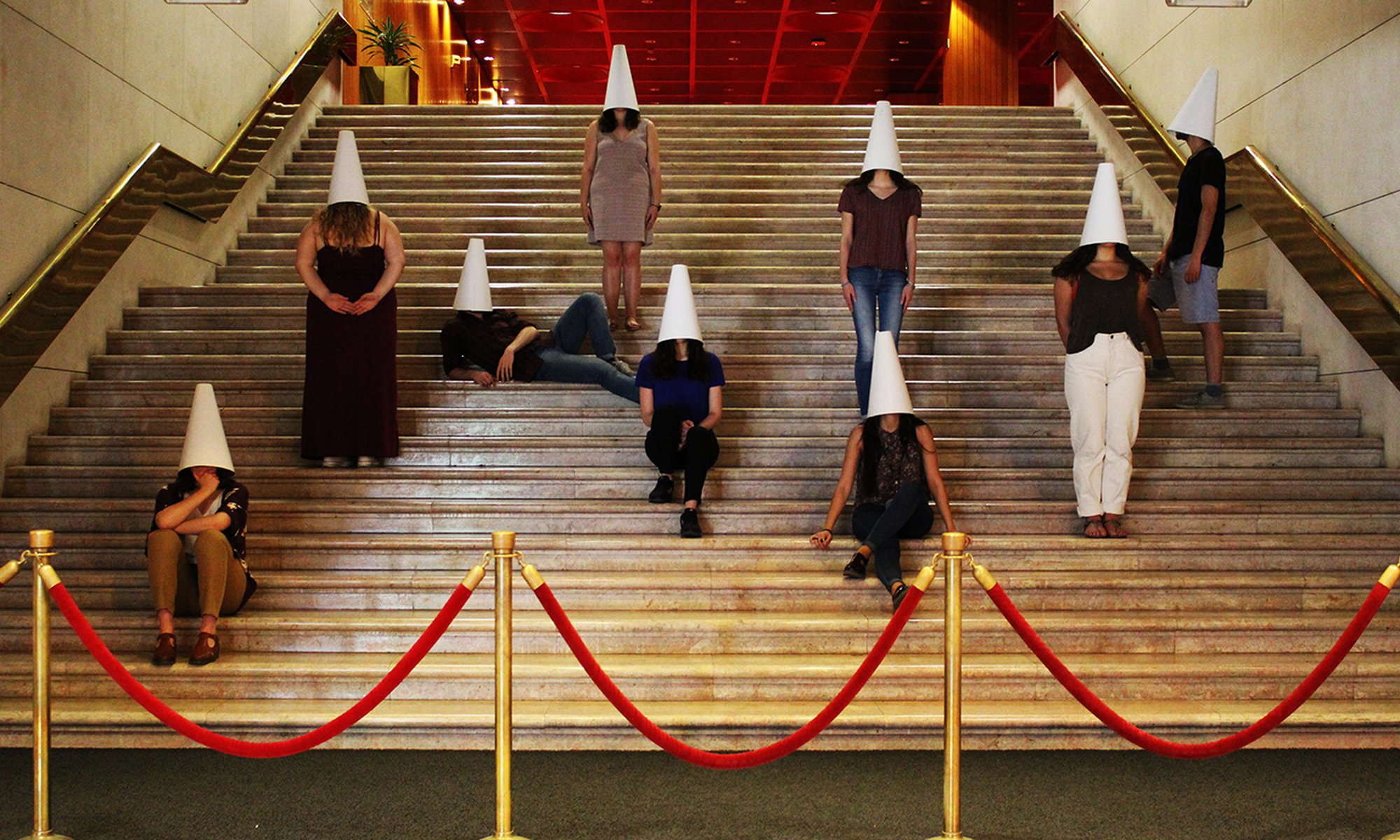 ENTER
with Antónia Honrado (coordenação), Francisco Pires, Inês Santos, Joane Carvalho, Leonor Brito, Luísa Costa Gomes, Maja Karaś, Margarida Leal, Melissa Catherine Loja, Paulina Czyzewska, Ricardo Aparício, Sara Beatriz Faria, Sofia Lopes
This programme is designed for young people who wish to inhabit the spaces of Culturgest, not just to discover what exists here, but also to create a new way of being together. The third module takes an in-depth look at the theme of Sharing and challenges the group to create a common universe through an exchange of experiences, developing an artistic way of viewing gestures and reflecting on words, movement, or even on the world itself. The results of this collective discovery will be applied in the creation of a programme of holiday workshops designed for children aged between six and eight.
Entrar (Enter) is a form of collective sharing, a coming together of diversities, a vast and rich non-place that appears spontaneously when the places that we are intersect with one another.
12 OCT - 21 DEC
LANGUAGES
Literature is inspiration, the basis and the tool for the relationship that we form with the world and others. The participants' different reading references are used as triggers for a shared reflection. At the end, the group presents the results of these meetings in the Reading Marathon.
18 JAN - 4 APR
IN MOVEMENT
Through their closer relationship with the PEDRA project, the participants talk and debate with professionals from the worlds of dance and artistic programming. The aim is to prepare them for a debate between the three cities of the PEDRA project about processes for
participating in the arts and about how contemporary dance has affected them in the course of these last few months.
18 APR - 27 JUN
SHARING
Based on the experience of previous months, we propose to participants that they share in the development of a summer holiday workshop for young people aged 6 to 8, in an exercise of co-creation, but also of planning and management.