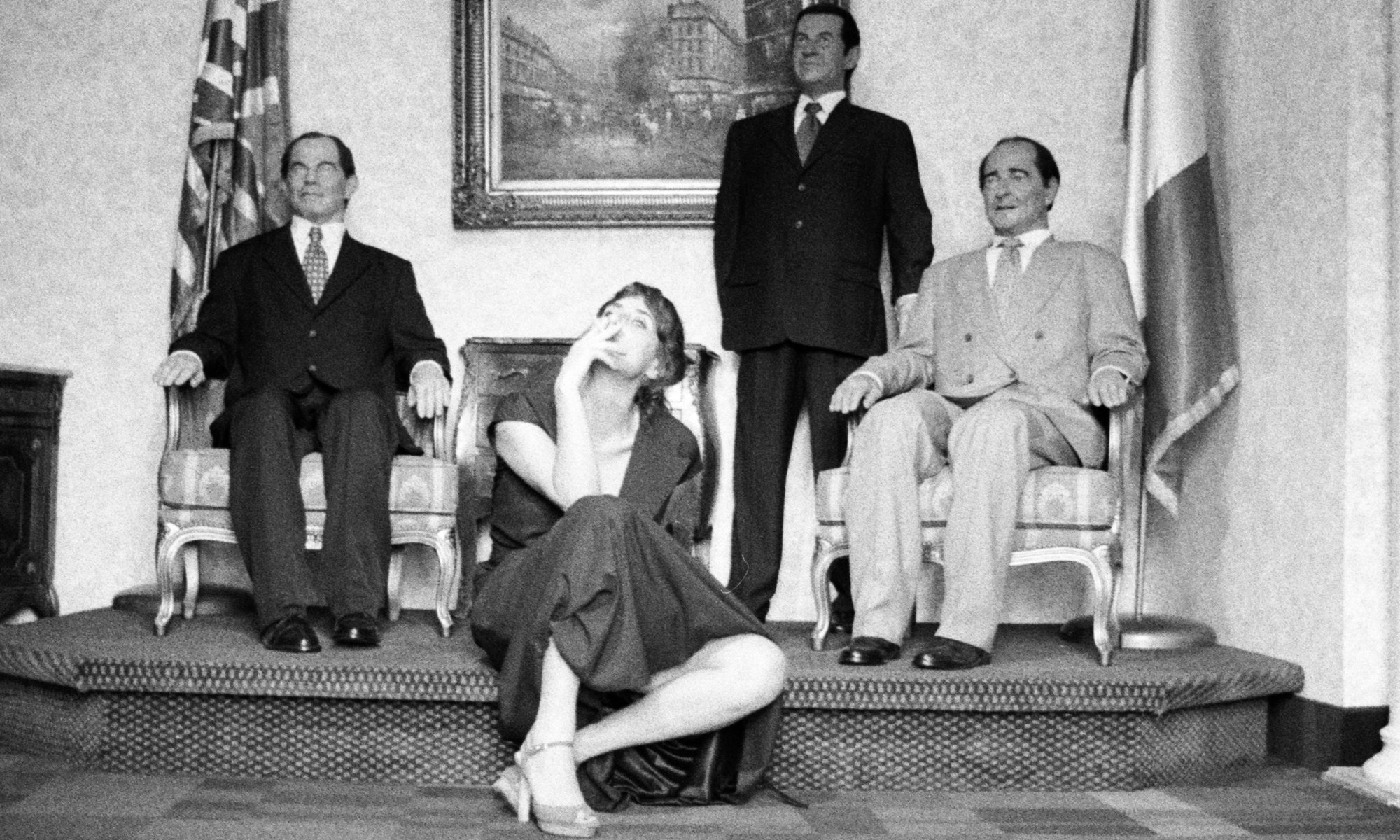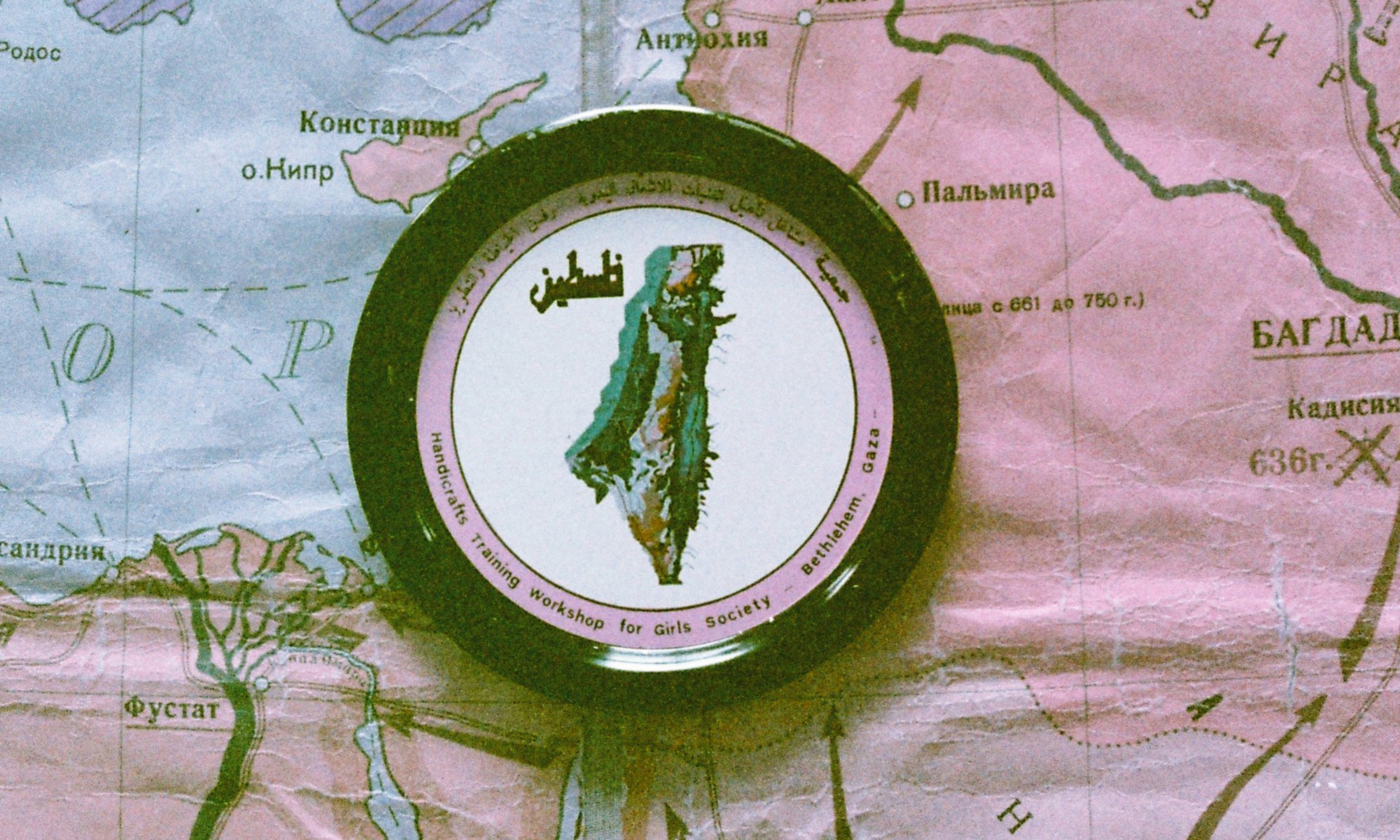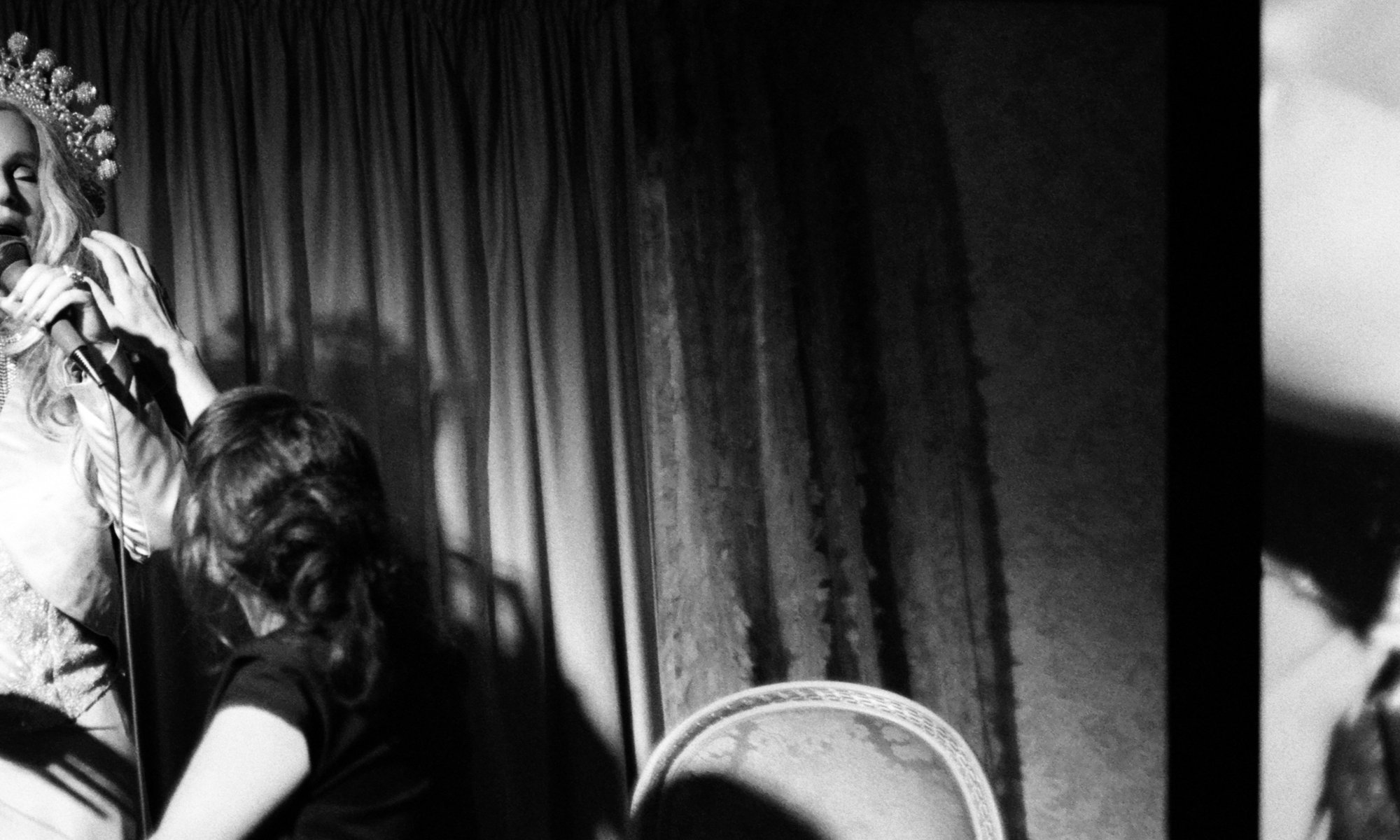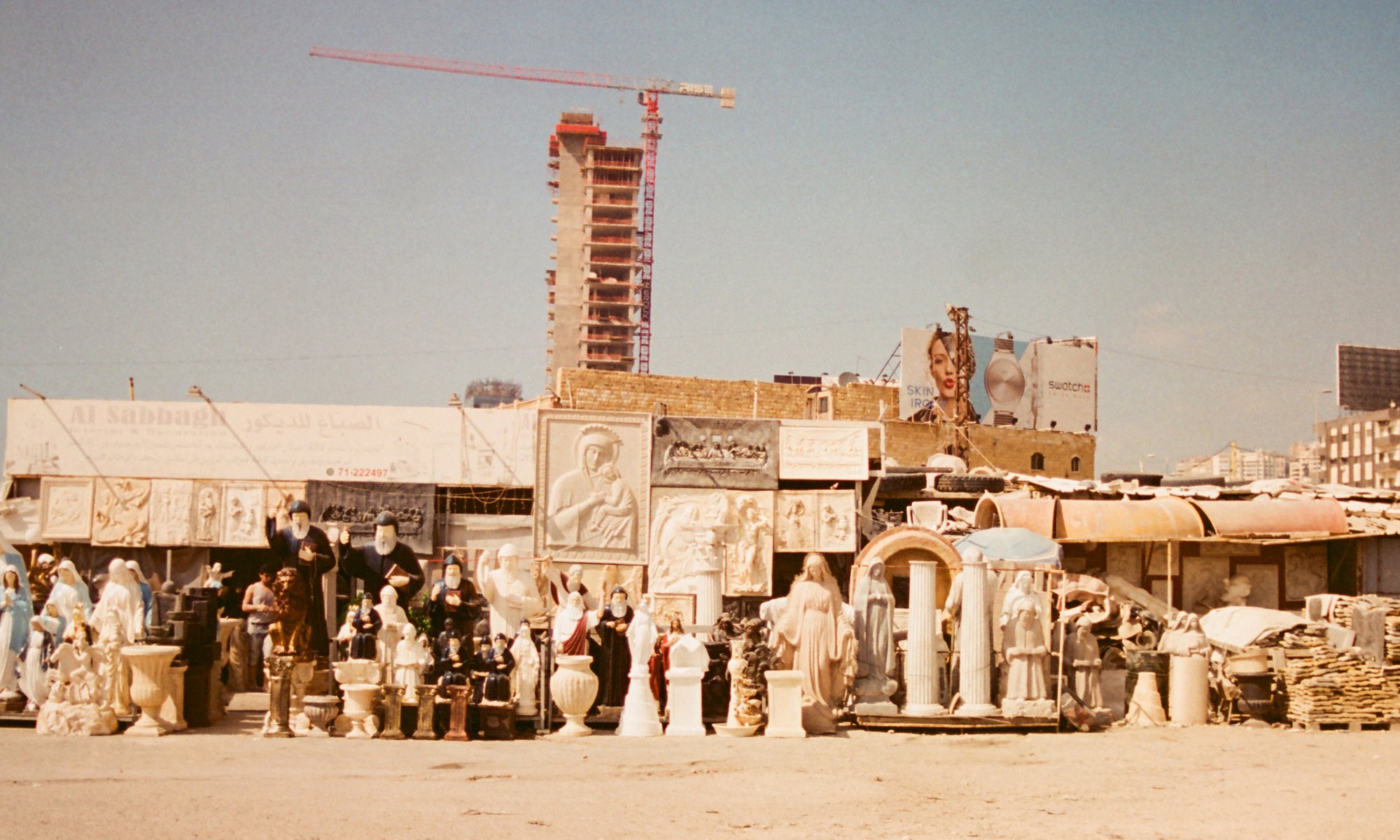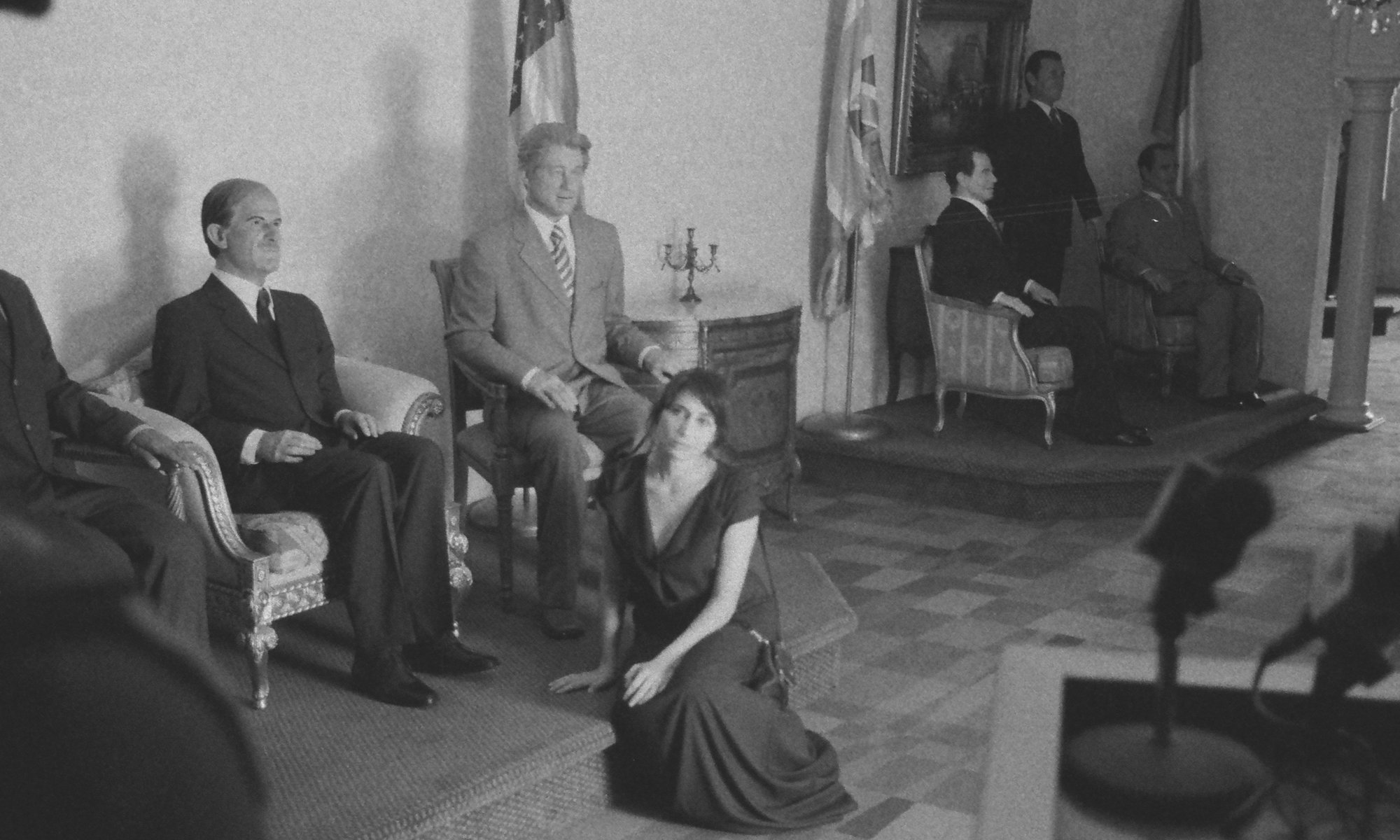 Fatamorgana is a multiform project that took place between 2016 and 2019. It comprises the theatrical work Fatamorgana (2017), the film ©Fatamorgana (2018–19), the publication Fatamorgana (2018), the sound installation Affektenlehre (2018), the film What do we talk about when we talk about Fatamorgana (2018), and the publication Fatamorgana (2019).
Fatamorgana is both a political parody and a speculative comedy, in which historical and contemporary personalities narrate post-World War II global history and geopolitics, through a web of references and direct citations. The undercurrent is one of sense, illusion, and truth. Hanan — a Muslim cousin of James Joyce's Molly Bloom — finds herself, not sure how, in Beirut's Hall of Fame waxwork museum after its closing hours. Like Homer's most virtuous Penelope, this woman waits for her husband; she appears to have set a date with him, but he has not arrived — where can he be? While waiting, she begins interacting with the wax figures in the museum's empty rooms, and the figures respond in turn.
Blending and clashing sixteen differing languages, as well as a variety of fiction and nonfiction sources, Fatamorgana is a multidimensional space, a kind of experiment with truth, or a type of fiction that sets up a platform for the collision of multiple fragments, elements, stories, facts.

"The transformation of the world is illusory.
The world is to be deciphered.
Exhausted from its autophagy.
The project will remain unfinished."
© Salomé Lamas. frame Fatamorgana (2016-19), Salomé Lamas.
Small Auditorium and Live streaming
Free entry*

* Reduced venue capacity. The ticket can be requested 15 min. prior to the event.
In english without subtitles
PROGRAMA
17:00 – ©Fatamorgana (duração: 2h)
19:00 – Affektenlehre (excerto)
19:10 – Lançamento do livro Fatamorgana com Salomé Lamas, Delfim Sardo e Isabel Ramos
Fatamorgana (2016–2019) by Salomé Lamas
produced by
Lamaland
coproduction
BoCA – Biennial Of Contemporary Arts, Les Films du Bal
With the support of
CCB – Centro Cultural de Belém, Culturgest – Fundação Caixa Geral de Depósitos, DGArtes – Direcção Geral das Artes, Fundación Botin
development support of
CNAP – Centre National des Arts Plastiques, Marra.tein, Ashkal Alwan, 2017 Faliro House | Sundance Institute Mediterranean Screenwriters Workshop, Colectivo 84
additional support of
Colecção António Cachola, Fundação Calouste Gulbenkian, Screen Miguel Nabinho, Walla Collective, Íngreme, Alexandra Moura, DB Studios, Hall of Fame, Escola das Artes – Universidade Católica Portuguesa, MacDowell Colony, Terratreme, Yaddo, Brown Foundation – Dora Maar House