Jan Martens/GRIP & Dance On Ensemble
any attempt will end in crushed bodies and shattered bones
Jan Martens/GRIP & Dance On Ensemble
any attempt will end in crushed bodies and shattered bones
any attempt will end in crushed bodies and shattered bones is an ambitious, magnificent contemporary dance show on the power of individual action. Directly quoting Chinese President Xi Jinping's ominous warning during the 2019 protests in Hong Kong, the title encapsules the verbal and physical violence that became the norm in our age.
At a time of extreme political polarization, Jan Martens gathers a diverse ensemble of seventeen performers of ages ranging from seventeen to seventy, and counters the divide by showing us direct democracy as a dance fable where each performer claims their place on stage while searching for their own voice. Respectful of each performer's uniqueness, Martens created a masterful work that has met with enthusiastic audiences throughout the world.
The soundtrack features Henryk Górecki's fascinating Harpsichord Concerto along with Max Roach's jazz sounds, and spoken word by Kae Tempest.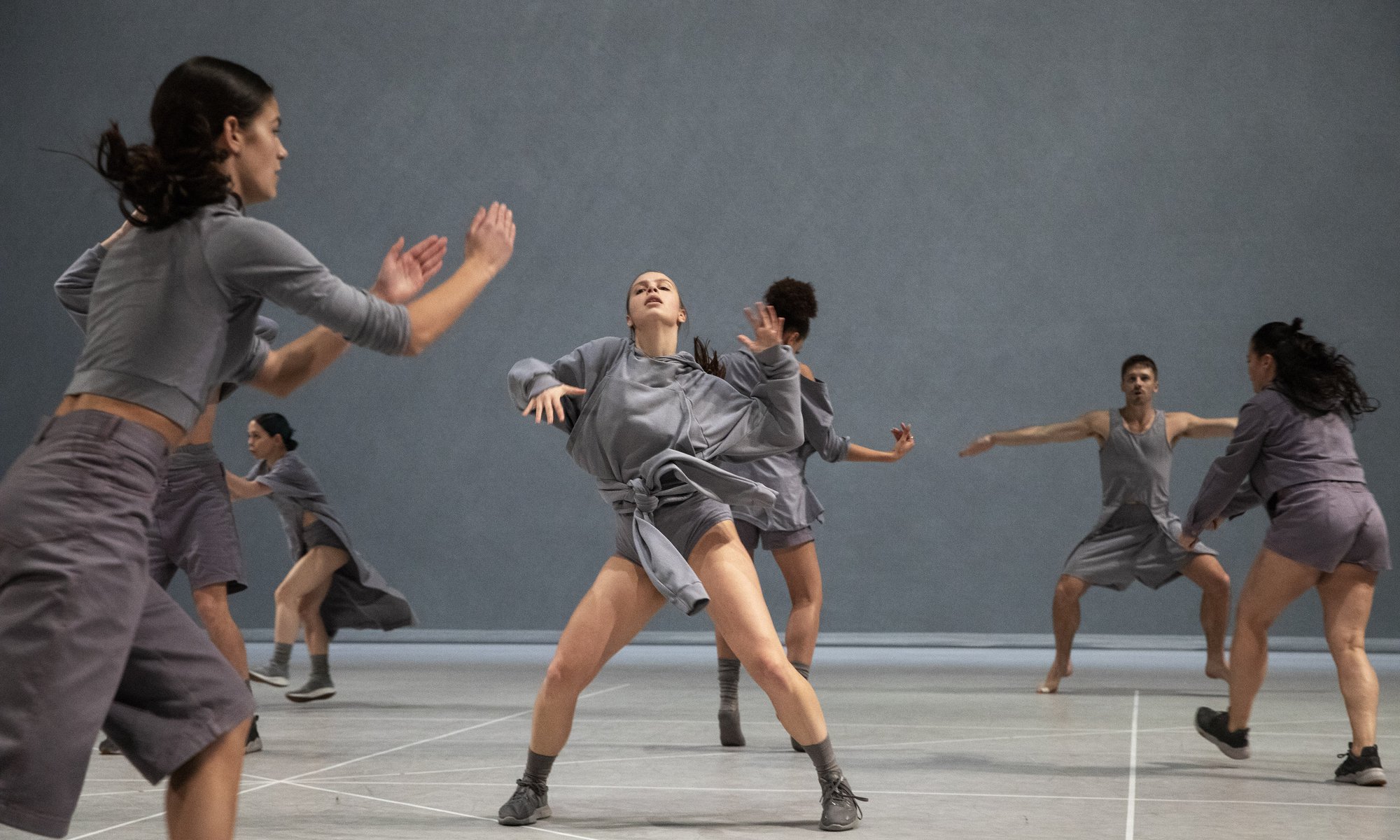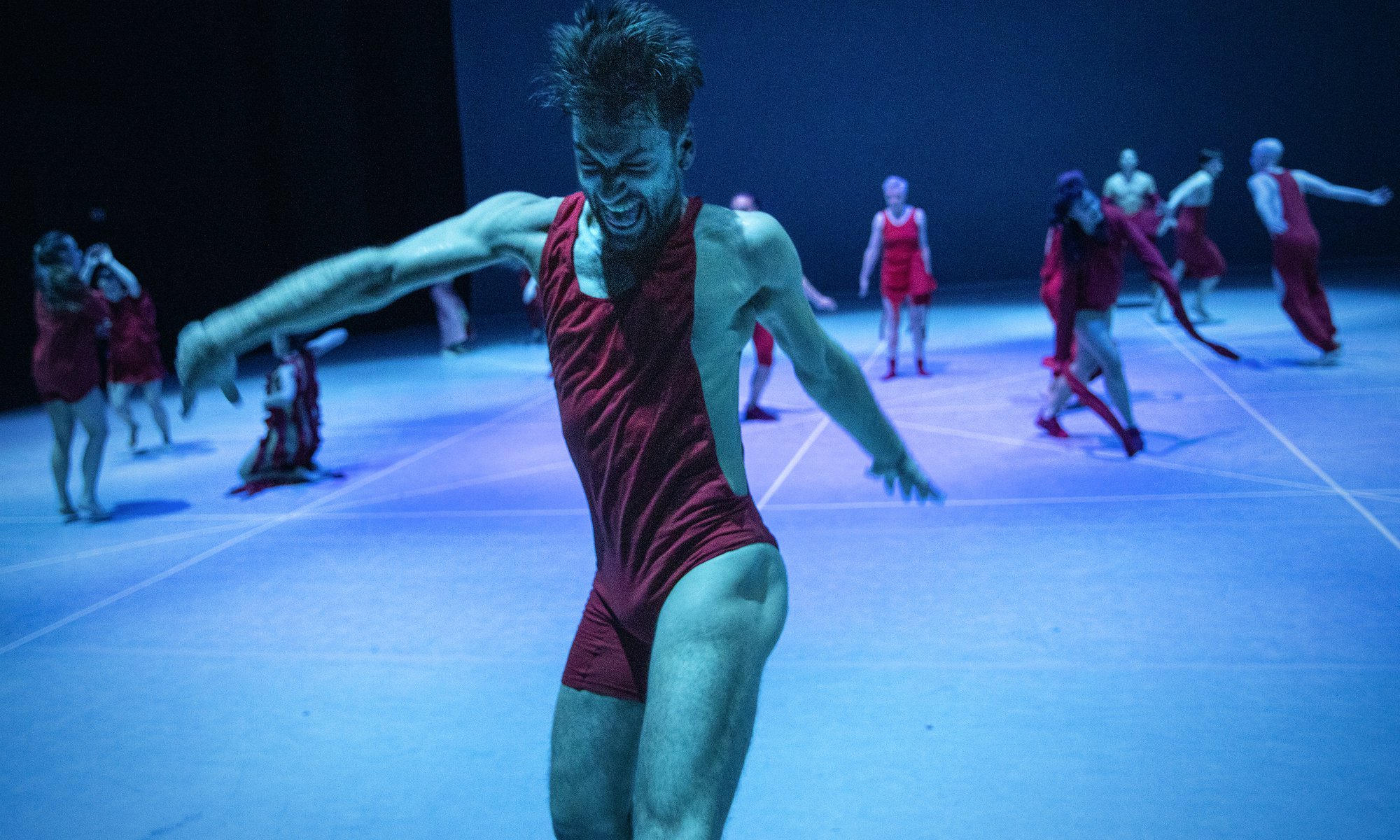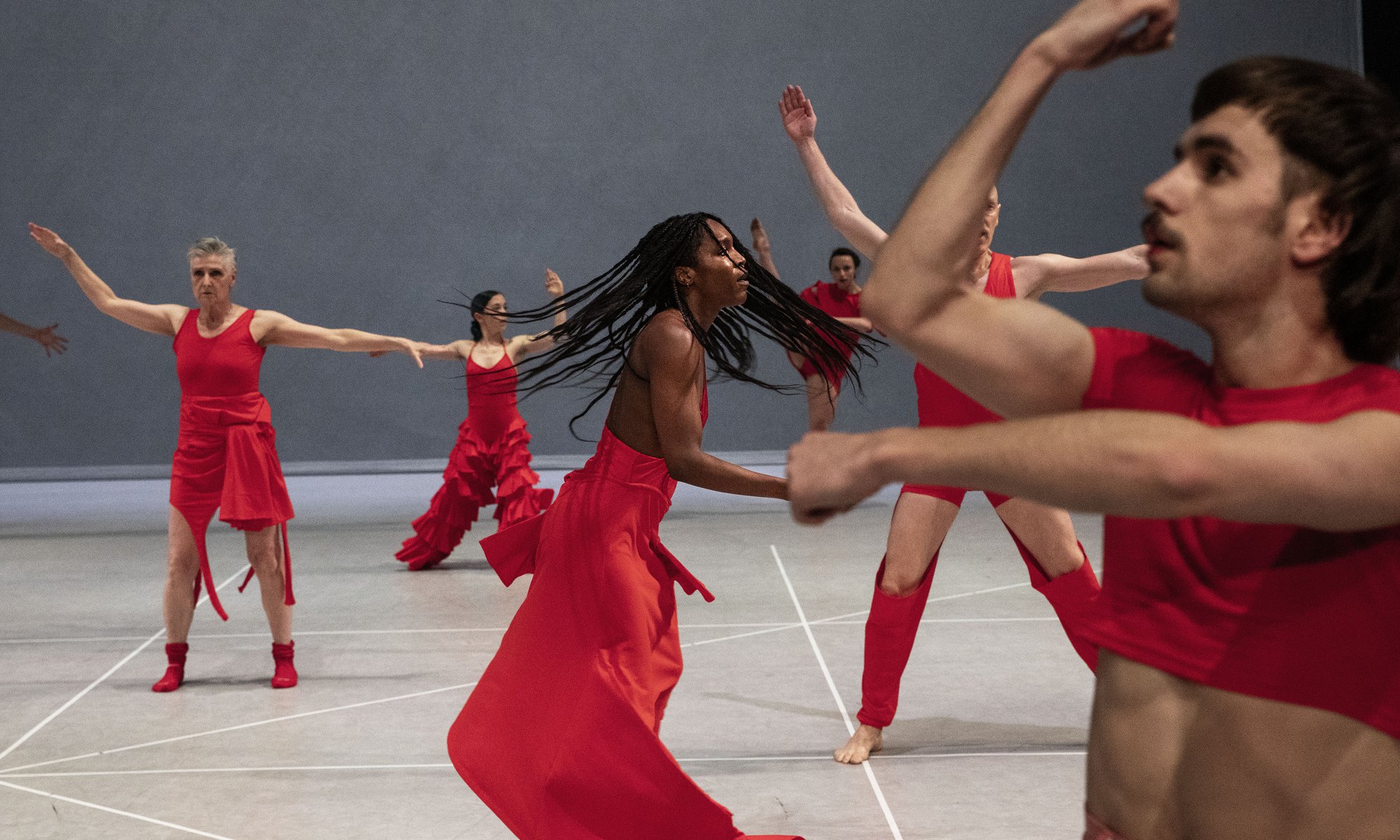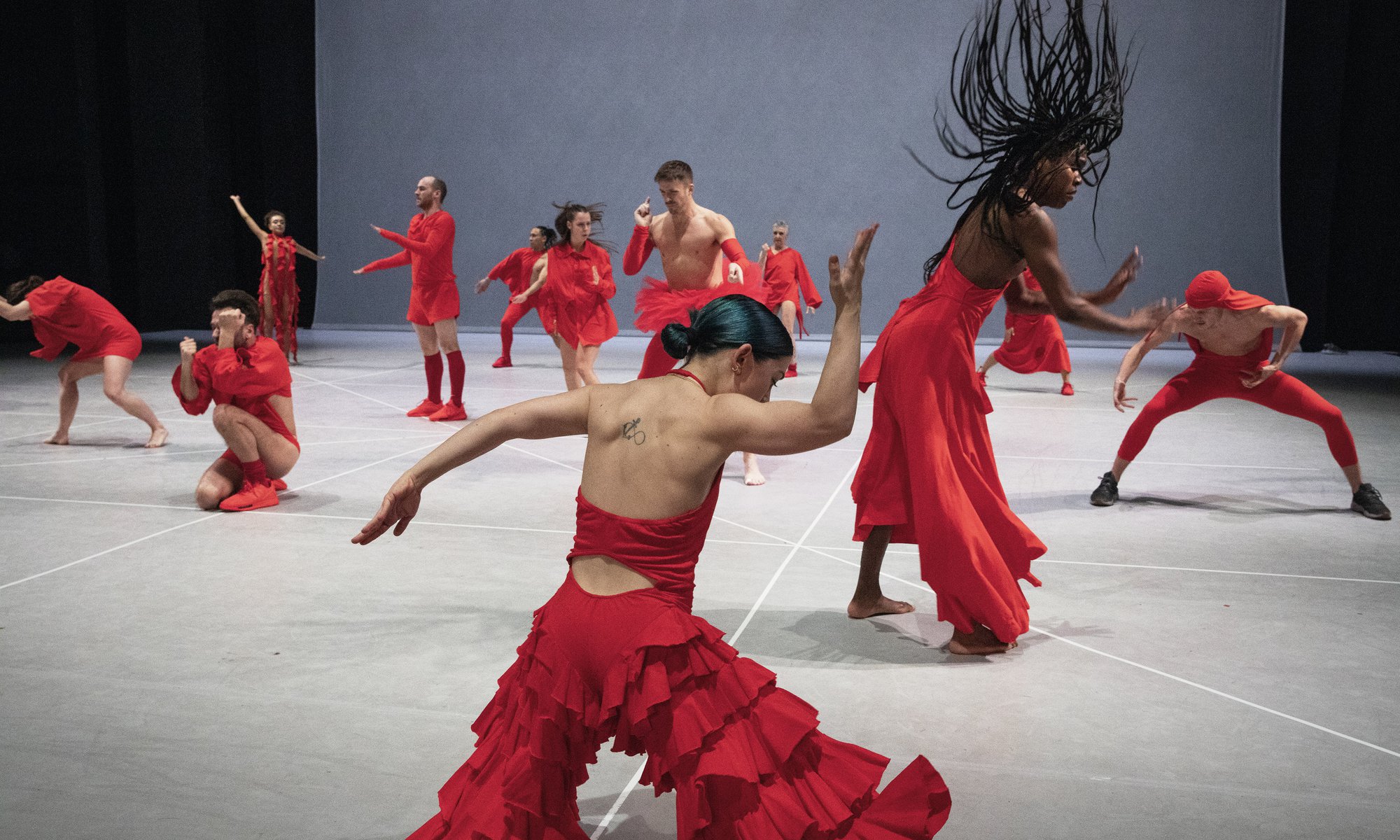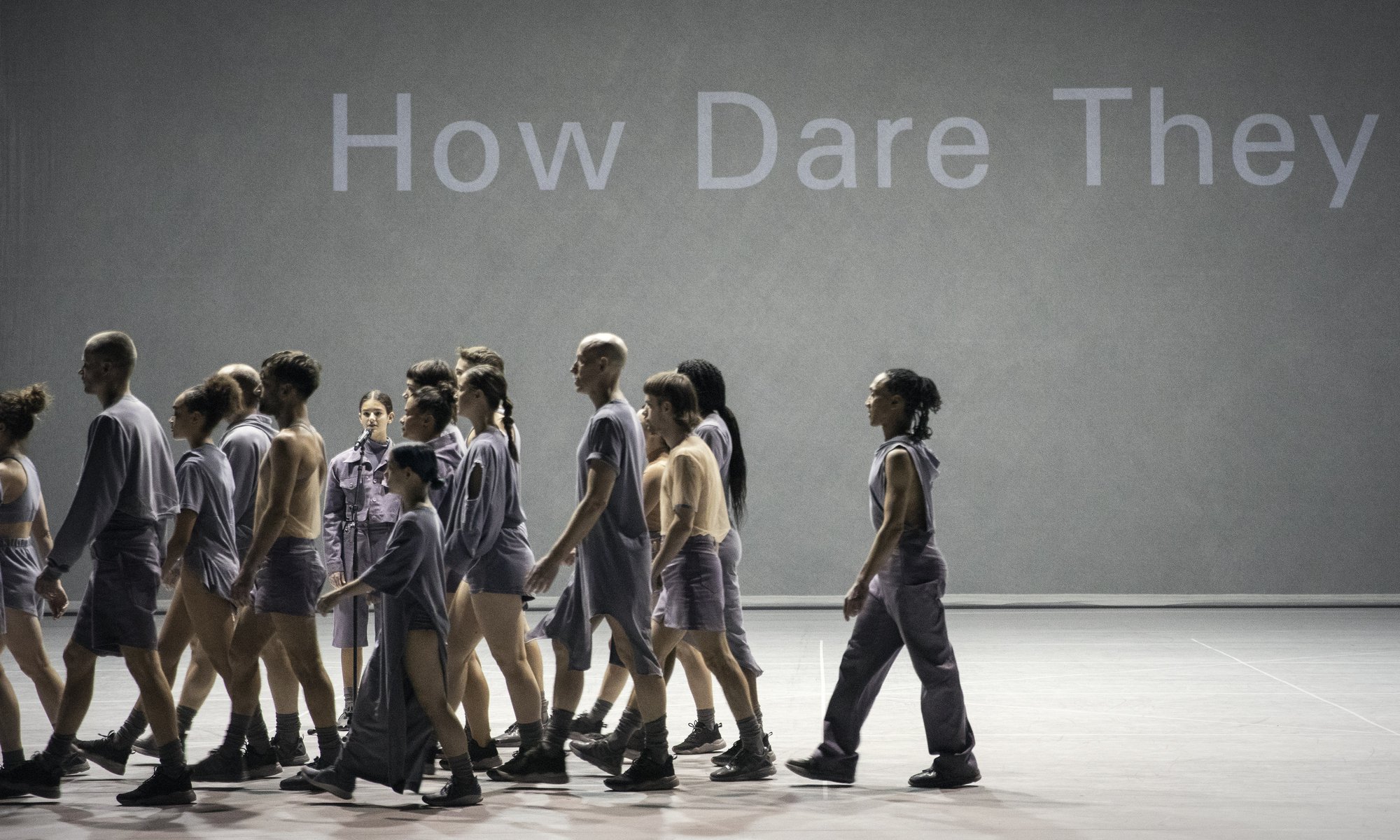 © Phile Deprez.
22 SEP 2023
FRI 21:00
23 SEP 2023
SAT 19:00
Buy Tickets
Emílio Rui Vilar Auditorium
20€
(discounts)
Duration 90min
M/12
Support

Coreography
Jan Martens
Dancers
Ty Boomershine, Truus Bronkhorst, Jim Buskens, Baptiste Cazaux, Zoë Chungong, Piet Defrancq, Naomi Gibson, Kimmy Ligtvoet, Cherish Menzo, Steven Michel, Gesine Moog, Dan Mussett, Wolf Overmeire, Tim Persent, Courtney May Robertson, Laura Vanborm, Loeka Willems
Replacement
Pierre Bastin, Georgia Boddez, Zora Westbroek, Lia Witjes-Poole, Abigail Aleksander, Maisie Woodford, Simon Lelievre, Solal Mariotte
Light
Jan Fedinger
Costumes
Cédric Charlier
Text
Passages taken from the novel Primavera by Ali Smith, Elsinore, 2019 (translated by Manuel Alberto Vieira).
Music
Concerto for Harpsichord and String Orchestra Op. 40, de Henryk Górecki; People's Faces, de Kae Tempest & Dan Carey; Triptych: Prayer/Protest/Peace, Maxwell Roach
Outside eye
Marc Vanrunxt, Renée Copraij, Rudi Meulemans, Siska Baeck
Technicians
Michel Spang, Valentijn Weyn/Bennert Vancottem
Production manager
Sylvie Svanberg
Production
GRIP, in collaboration with Dance On Ensemble
International distribution
A Propic / Line Rousseau, Marion Gauvent
International co-production
Kunstcentrum deSingel, Theater Freiburg, Sadler's Wells, Julidans, Festival d'Avignon, Le Gymnase CDCN Roubaix Hauts-de-France, Norrlandsoperan, La Bâtie – Festival de Genève & ADC – Association pour la Danse Contemporaine Genève, tanzhaus nrw, Le Parvis Scène Nationale Tarbes-Pyrénéés, Perpodium, La Danse en grande forme (CNDC – Angers, Malandain Ballet Biarritz, La Manufacture – CDCN Nouvelle-Aquitaine Bordeaux – La Rochelle, CCN de Caen en Normandie, L'échangeur – CDCN Hauts-de-France, CCN2 – Grenoble, La Briqueterie – CDCN du Val de Marne, CCN – Ballet national de Marseille, CCN de Nantes, CCN d'Orléans, Atelier de Paris / CDCN, Le Gymnase CDCN Roubaix – Hauts-de-France, La Place de La Danse - CDCN Toulouse – Occitanie, MC2 – Grenoble)
Support
De Grote Post (Oostende), Charleroi Danse, CCNO - Centre Chorégraphique National d'Orléans with Théâtre d'Orléans, December Dance (Concertgebouw e CC Brugge)
With the financial support of
Governo Flamengo, Cidade de Antuérpia, Tax Shelter of the Belgian Federal Government, Cronos Invest
Acknowledgements
Mr. Jean Chabert (Stanley/Stella)