Anne Teresa de Keersmaeker & Rosas, Amandine Beyer & B'Rock Orchestra
The Six Brandenburg Concertos
Anne Teresa de Keersmaeker & Rosas, Amandine Beyer & B'Rock Orchestra
The Six Brandenburg Concertos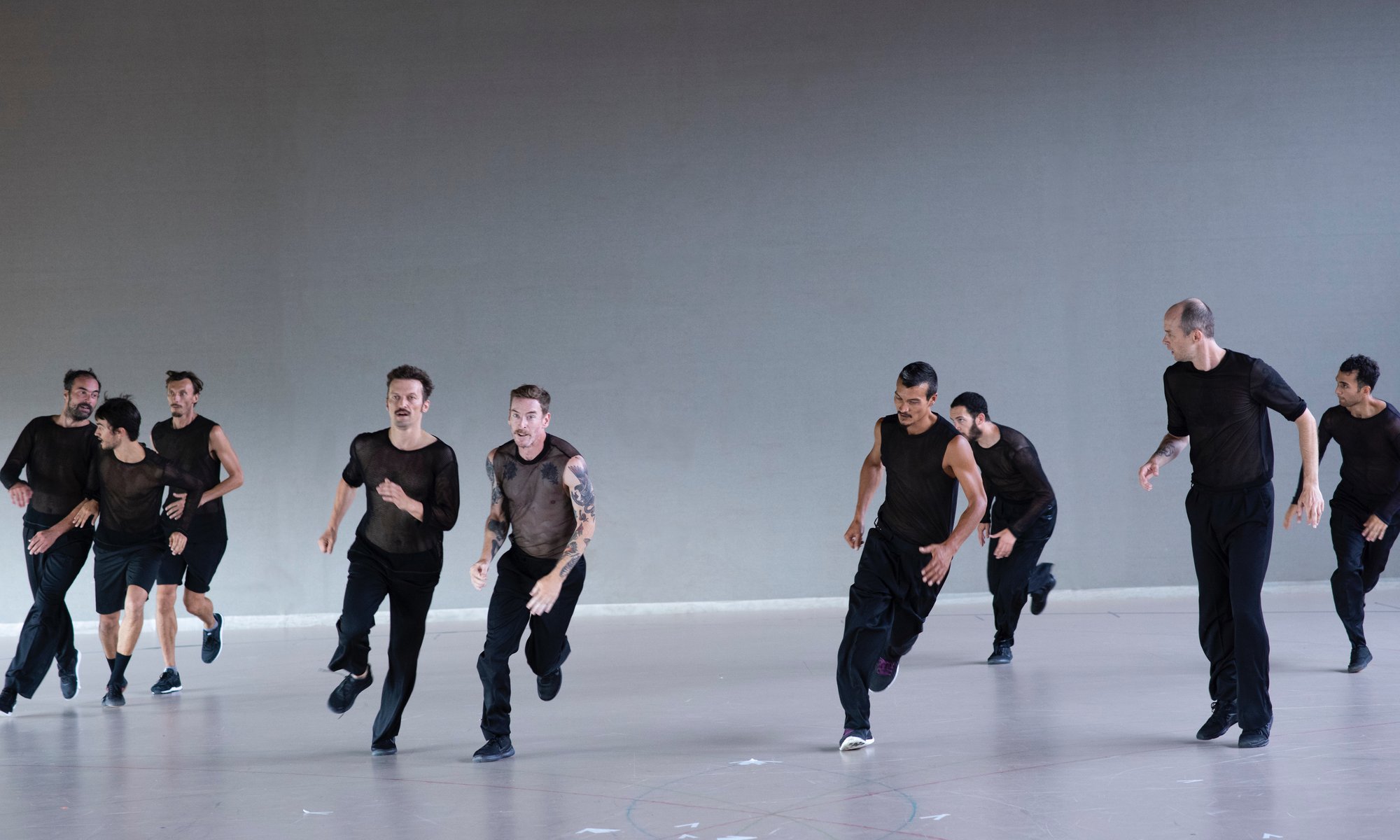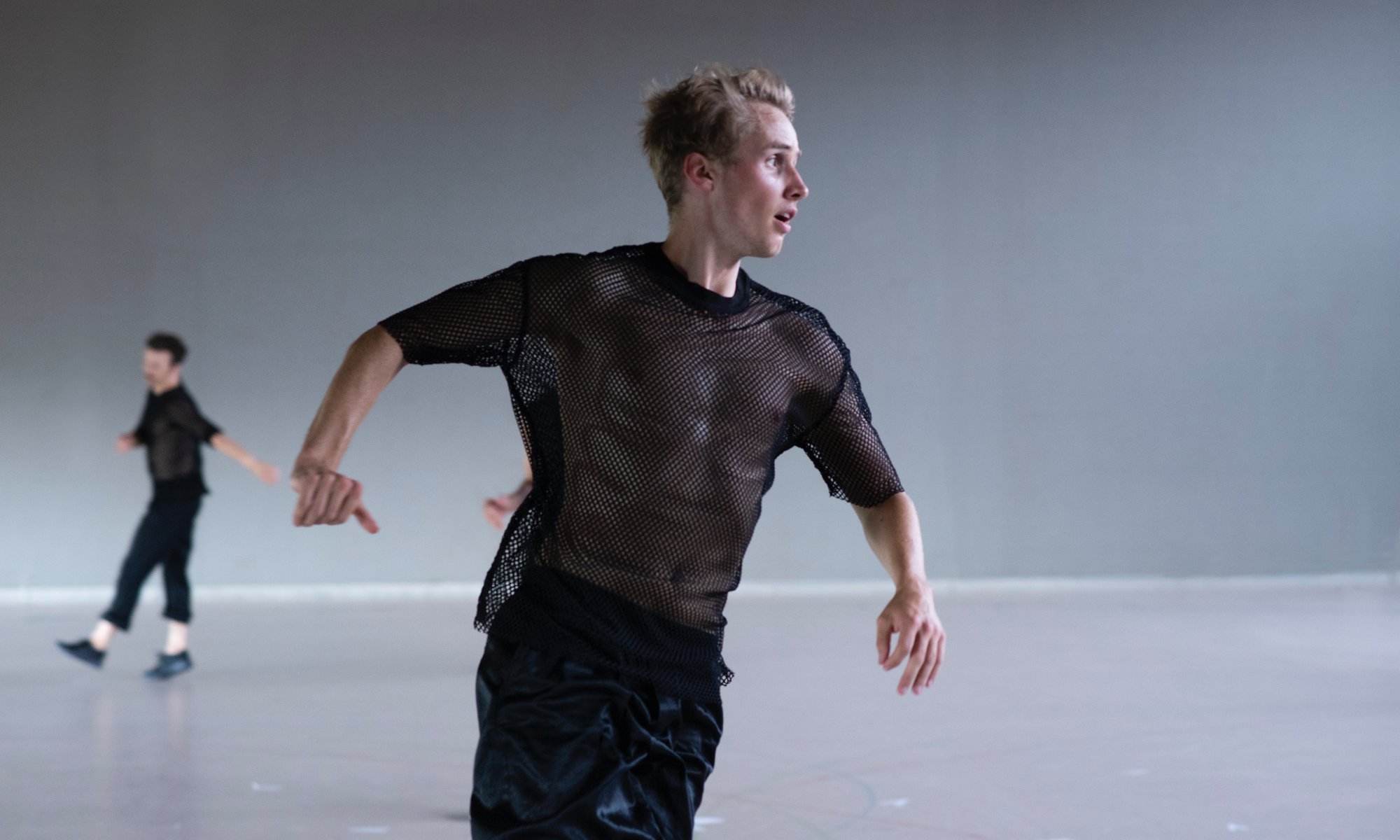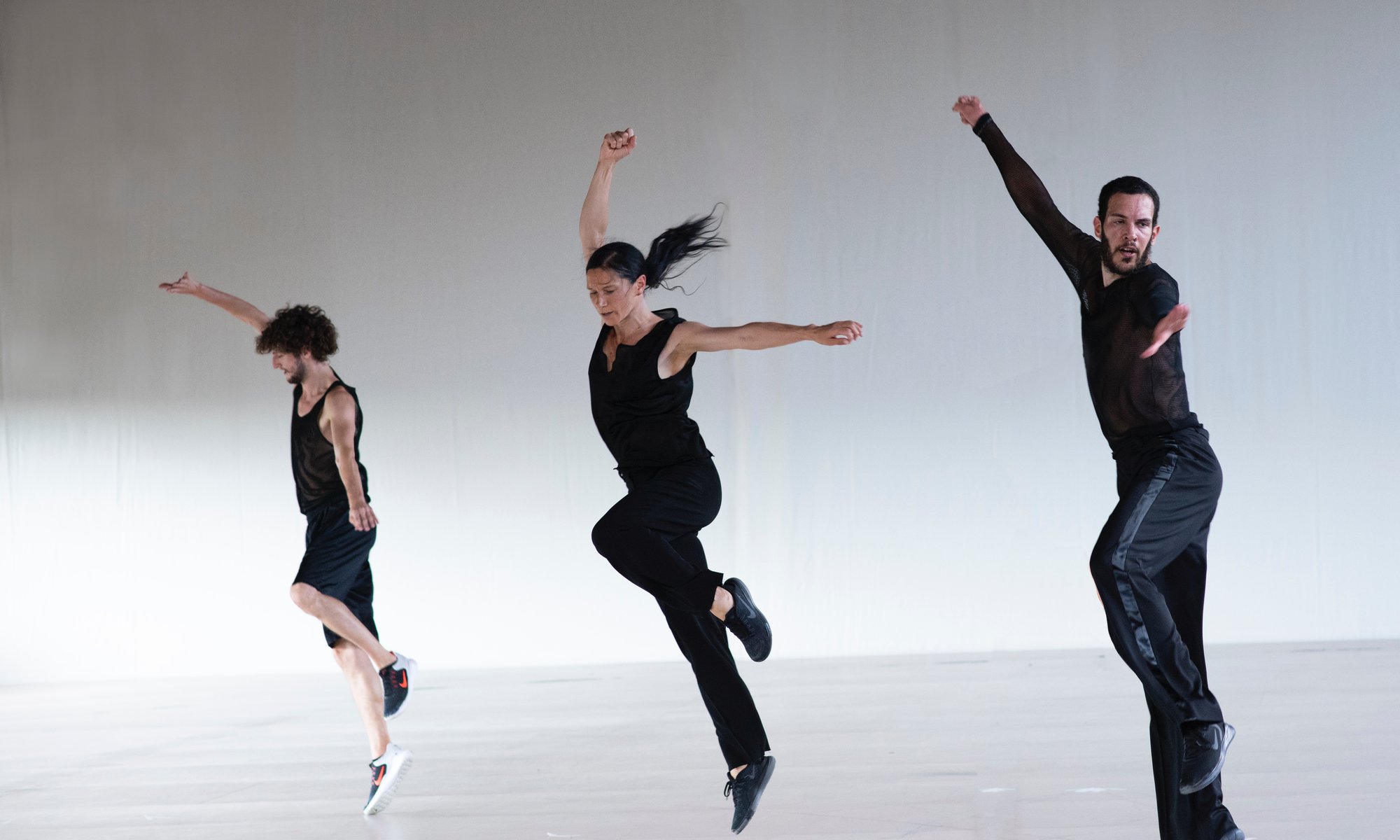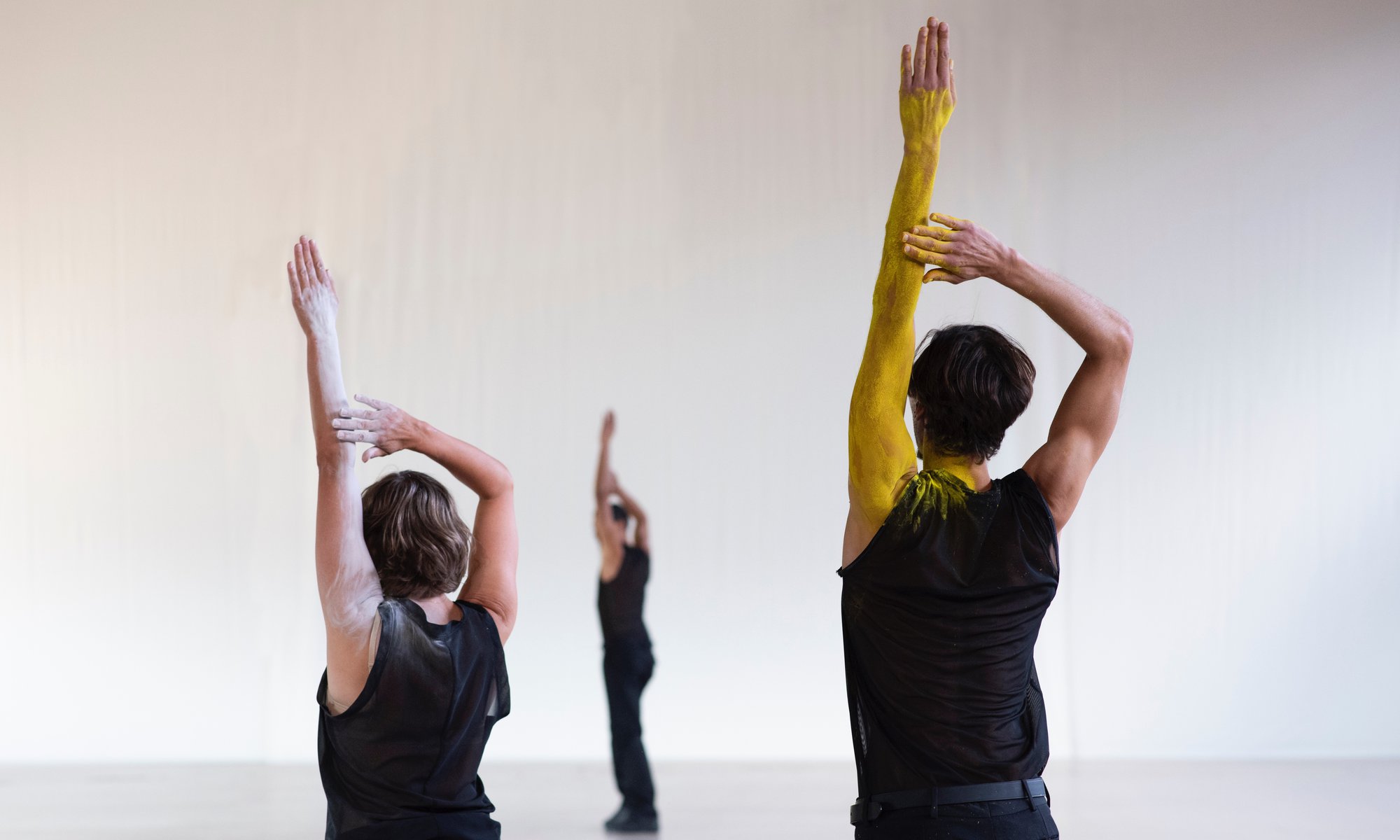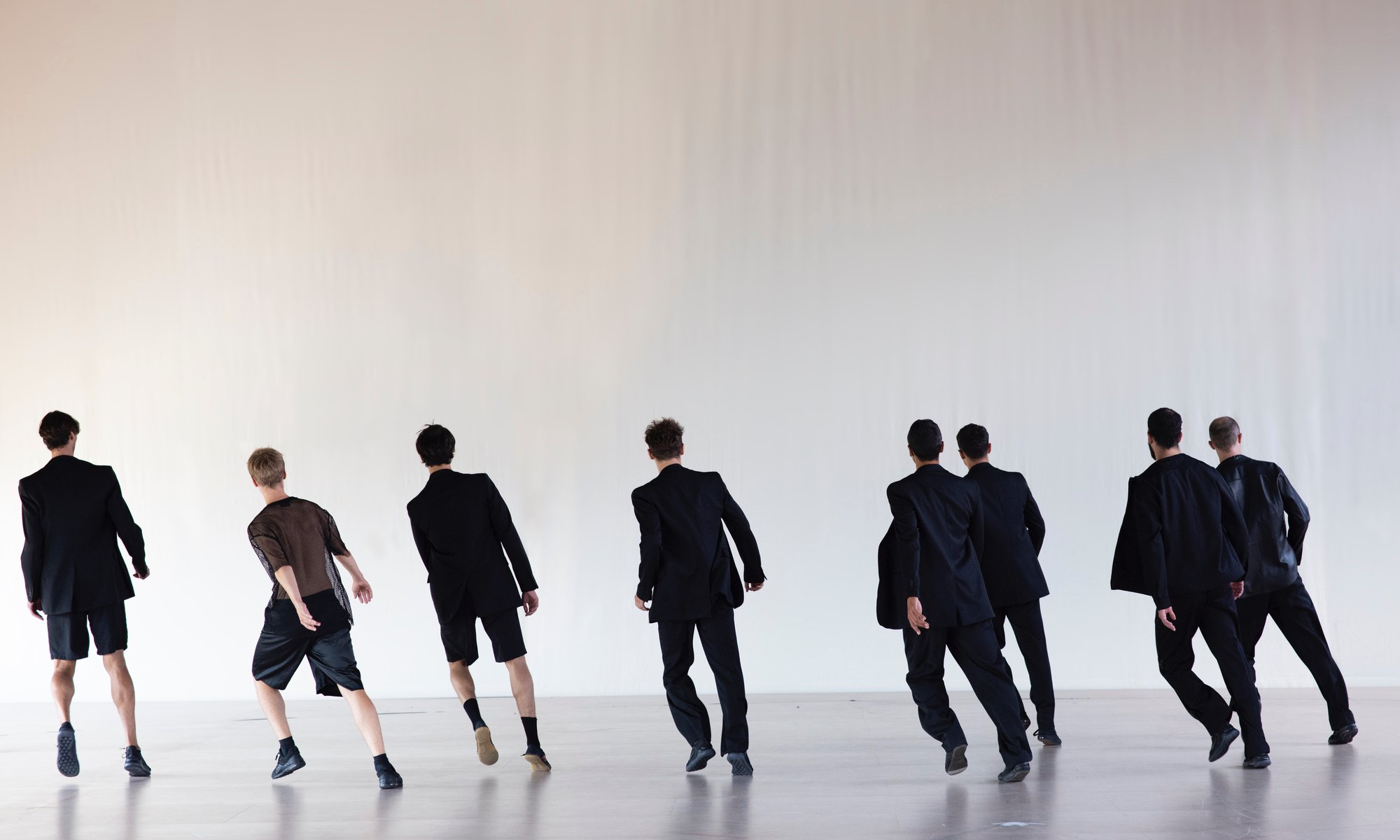 The music of Johann Sebastian Bach has accompanied the work of the belgian choreographer Anne Teresa De Keersmaeker since the very beginning of her career. Now at the peak of her artistic potential, she returns to this composer to choreograph one of his masterpieces, the Brandenburg Concertos. "Like no other, Bach's music carries within itself movement and dance, managing to combine the greatest abstraction with a concrete, physical and, subsequently, even transcendental dimension."
The Brandenburg Concertos consist of six concerti grossi, in which Bach deploys the instruments from the baroque orchestra in different, often audacious constellations. Against this backdrop, De Keersmaeker sets eighteen dancers originating in different Rosas generations, approaching Bach's music as if it were a ready-made score for a dance piece, embodying Bach's polyphonic mastery. The concertos are played live by the B'Rock Orchestra – the "coolest" baroque ensemble around – under the guidance of the violinist and conductor Amandine Beyer.
© Anne Van Aerschot.
12 OCT 2018
FRI 21:00
13 OCT 2018
SAT 19:00
Buy Tickets
Emílio Rui Vilar Auditorium
24€ (
discounts
)
Duration 2h
M/6
About Anne Teresa De Keersmaeker
In 1980, after studying dance at Mudra School in Brussels and Tisch School of the Arts in New York, Anne Teresa De Keersmaeker (b. 1960) created Asch, her first choreographic work. Two years later came the premiere of Fase, Four Movements to the Music of Steve Reich. De Keersmaeker established the dance company Rosas in Brussels in 1983, while creating the work Rosas danst Rosas. Since these breakthrough pieces, her choreography has been grounded in a rigorous and prolific exploration of the relationship between dance and music. She has created with Rosas a wide-ranging body of work engaging the musical structures and scores of several periods, from early music to contemporary and popular idioms. Her choreographic practice also draws formal principles from geometry, numerical patterns, the natural world, and social structures to offer a unique perspective on the body's articulation in space and time.
From 1992 until 2007, Rosas was in residence in the Brussels opera house De Munt/La Monnaie. During this period, De Keersmaeker directed a number of operas and large ensemble pieces that have since been performed by repertoire companies worldwide. In Drumming (1998) and Rain (2001), both with Ictus contemporary music ensemble, complex geometric structures in point and counterpoint, together with the minimal motivic music of Steve Reich, created compelling group choreographies that remain iconic and definitive of Rosas as a dance company. Also during her time at La Monnaie, De Keersmaeker created Toccata (1993) to fugues and sonatas of Johann Sebastian Bach, whose music has continued to be a recurring thread in her work. Verklärte Nacht (both the 1995 version for fourteen dancers and the 2014 version for three) unfolded De Keersmaeker's expressionist side, bringing the stormy narrative of Arnold Schönberg's late romantic string sextet to life. She ventured into theater, text, and interdisciplinary performance with I said I (1999), In real time (2000), Kassandra – speaking in twelve voices (2004), and D'un soir un jour (2006). She highlighted the use of improvisation within choreography in tandem with jazz and Indian music in such pieces as Bitches Brew / Tacoma Narrows (2003, to the music of Miles Davis), and Raga for the Rainy Season / A Love Supreme (2005).
In 1995 De Keersmaeker established the school P.A.R.T.S. (Performing Arts Research and Training Studios) in Brussels in association with De Munt/La Monnaie.
De Keersmaeker's latest pieces mark a visible "stripping down" of her choreography to essential principles: spatial constraints of geometric pattern; bodily parameters of movement generation, from the utmost simplicity of walking to the fullest complexity of dancing; and close adherence to a score (musical or otherwise) for the choreographic writing. In 2013, De Keersmaeker returned to the music of Bach (performed live) in Partita 2, a duet between herself and Boris Charmatz. Also in 2013, she created Vortex Temporum to the spectral music piece of the same name written in 1996 by Gérard Grisey. Taking her penchant for writing movements from musical scores to an extreme level of sophistication, Vortex Temporum had a one-to-one ratio between the Rosas dancers and the live Ictus musicians, bringing the choreography and the music into meticulous dialogue. In 2015 this piece was adapted to a durational exhibition format at WIELS in Brussels under the title Work/Travail/Arbeid. Also in 2015, Rosas premiered Golden Hours (As you like it), using for the first time a body of text (Shakespeare's As You Like It) as the score for movement, thus allowing the music (Brian Eno's 1975 album Another Green World) to recede from strict framework to soft environment. Later that year, Anne Teresa De Keersmaeker continued her research into the relationship between text and movement in Die Weise von Liebe und Tod des Cornets Christoph Rilke, a creation based on the eponymous text by Rainer Maria Rilke. At the beginning of 2017 she was invited by the Paris Opera to direct Mozart's Così fan tutte. In August of the same year she creates Mitten wir im Leben sind / Bach 6 Cellosuiten with the cellist Jean-Guihen Queyras.
In A Choreographer's Score, a three-volume monograph published by Rosas and Mercatorfonds, De Keersmaeker offers the performance theorist and musicologist Bojana Cvejić wide-ranging insights into the making of four early works as well as Drumming, Rain, En Atendant (2010) and Cesena (2011).
Tour of The Six Brandenburg Concertos
12–15 SEP 2018
Berlin, Volksbühne
01–07 OCT 2018
New York, Park Avenue Armory
12–13 OCT 2018
Lisbon, Culturgest
05–09 JAN 2019
Brussels, De Munt / La Monnaie, with Kaaitheater
27–28 FEB 2019
Bruges, Concertgebouw
08–14 MAR 2019
Paris, Palais Garnier, Opéra de Paris
20–21 MAR 2019
Ghent, Kunsthuis (Opera Gent), presented by Vooruit and Bijloke
03–06 APR 2019
Antwerp, deSingel
24–26 MAI 2019
Lille, Opéra de Lille
12 JUN 2019
Luxemburg, Les Théâtres de la Ville de Luxembourg
25th Anniversary of Culturgest
Culturgest begins its season in October, 25 years after its inauguration. Over all these years, Culturgest has played a significant role in developing the artistic fabric that characterises the city of Lisbon. It has accompanied the work of directors and choreographers, producing new creations and presenting them to an ever-growing audience; it has commissioned works from visual artists, organising individual and group exhibitions; it has presented musical concerts, from fado to jazz, from world music to erudite music; and all this has been done with a keen eye on the developments taking place both nationally and internationally. Over all these years, Culturgest has complemented and accompanied this artistic programme with a parallel programming of conferences and debates and a wide range of workshops, guided visits, meetings and shows for schools and families.
To celebrate its 25th anniversary, Culturgest will be presenting a programme with some of the leading names from the world of contemporary creation and thought. The festivities begin with the European première of the Konoyo concert performed by the Canadian musician Tim Hecker, accompanied by the Gagaku Music Ensemble from Japan, and will continue with the delightful Bal Moderne, which will be returning to Culturgest ten years after it first presence. For a World without Frontiers is the title of the lecture that will be presented by the Cameroonian thinker Achille Mbembe, in one of the most lucid and influential analyses of today's post-colonial and multicentric world. His ideas will be echoed by the work of the French-Algerian artist Kader Attia, who are presenting his first solo exhibition in Portugal at Culturgest. In parallel to this, Culturgest will present the work of the Venezuelan artist Juan Araujo, who is resident in Lisbon. One of the high spots of the programme that marks Culturgest's 25th anniversary will undoubtedly be The Six Brandenburg Concertos, the greatest choreography ever undertaken by Anne Teresa De Keersmaeker, performed by eighteen dancers from the Rosas company and the baroque music ensemble B'Rock, who will perform J.S. Bach's masterpiece. And to round everything off, two participatory projects: the Curators' Collective, a group of Caixa Geral de Depósitos collaborators, will conceive and present an exhibition based on the CGD's collection of contemporary art, with the help of the curator Filipa Oliveira; in a second project Culturgest will invite organisations, schools and local associations to create and maintain 25 green spaces in the area surrounding the CGD's building.
Choreography
Anne Teresa De Keersmaeker
Music director
Amandine Beyer
Musicians
B'Rock Orchestra
Created with and danced by
Boštjan Antončič, Carlos Garbin, Frank Gizycki, Marie Goudot, Robin Haghi, Cynthia Loemij, Mark Lorimer, Michaël Pomero, Jason Respilieux, Igor Shyshko, Luka Švajda, Jakub Truszkowski, Thomas Vantuycom, Samantha van Wissen, Sandy Williams, Sue Yeon Youn
Music
Johann Sebastian Bach, the Brandenburg Concertos, BWV 1046–1051
Costumes
An D'Huys
Set and lighting design
Jan Versweyveld
Dramaturgy
Jan Vandenhouwe
Production
Rosas
Coproduction
B'Rock Orchestra, Volksbühne (Berlin), La Monnaie / De Munt (Brussels), Opéra de Lille, Opéra National de Paris, Sadler's Wells (London), Les Théâtres de la Ville de Luxembourg, Concertgebouw (Bruges), Hollandfestival (Amsterdam)
World Premiere
12 September 2018, Volksbühne (Berlin)
Special thanks to
Gli Incogniti
This production was realized with the support of the Tax Shelter of the Belgian Federal Government, in collaboration with Casa Kafka Pictures Tax Shelter empowered by Belfius