Jimmie Durham
Do you say I am lying?
Jimmie Durham
Do you say I am lying?
Curator: Delfim Sardo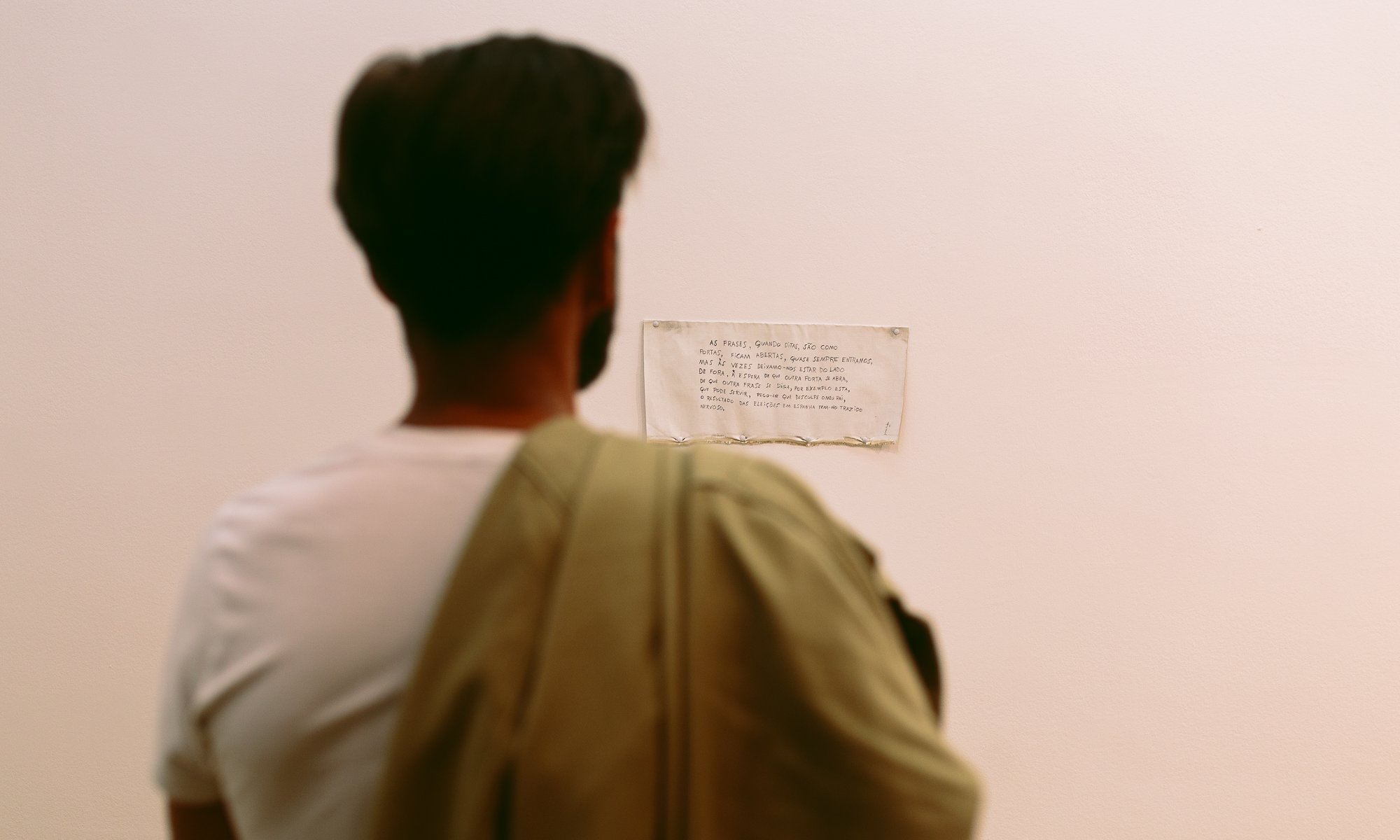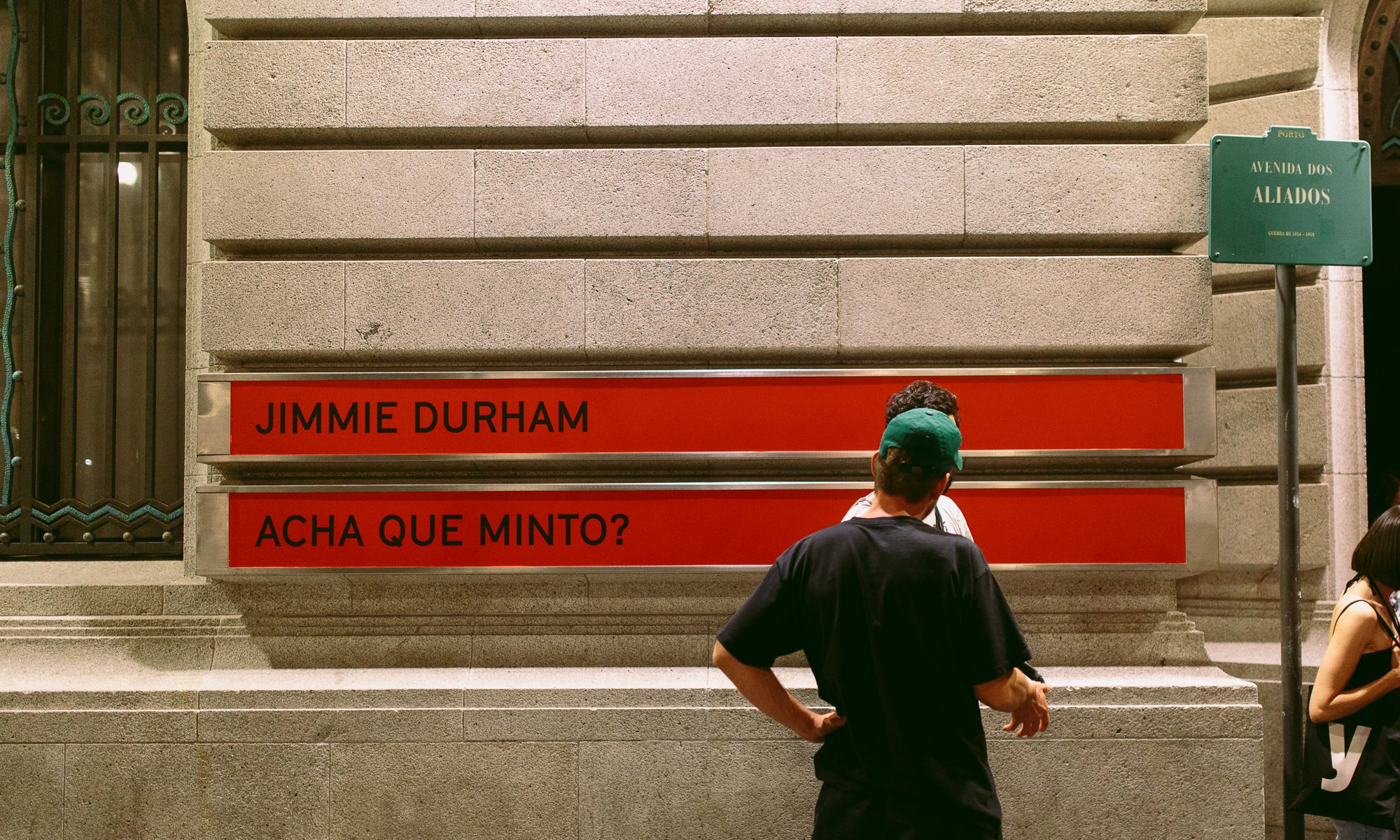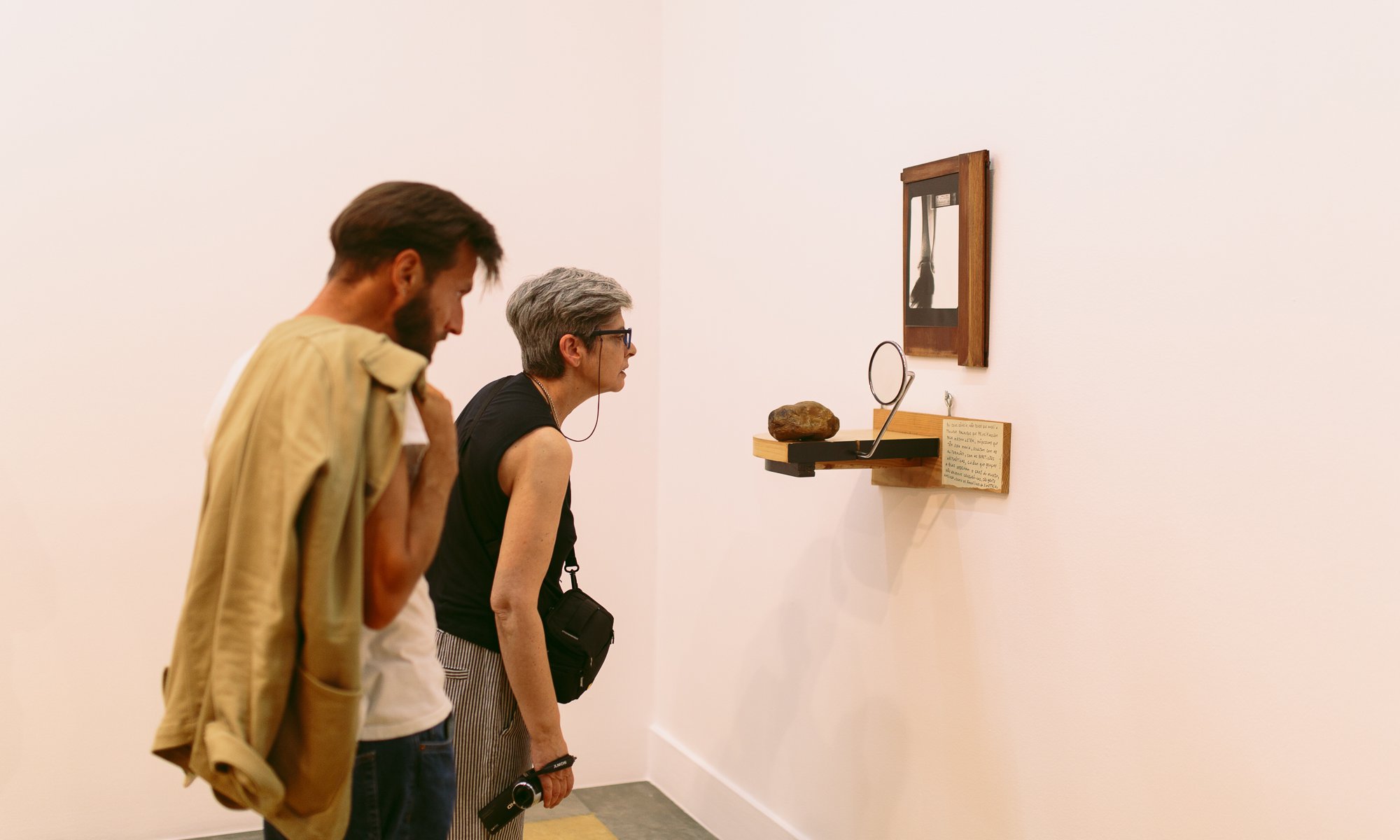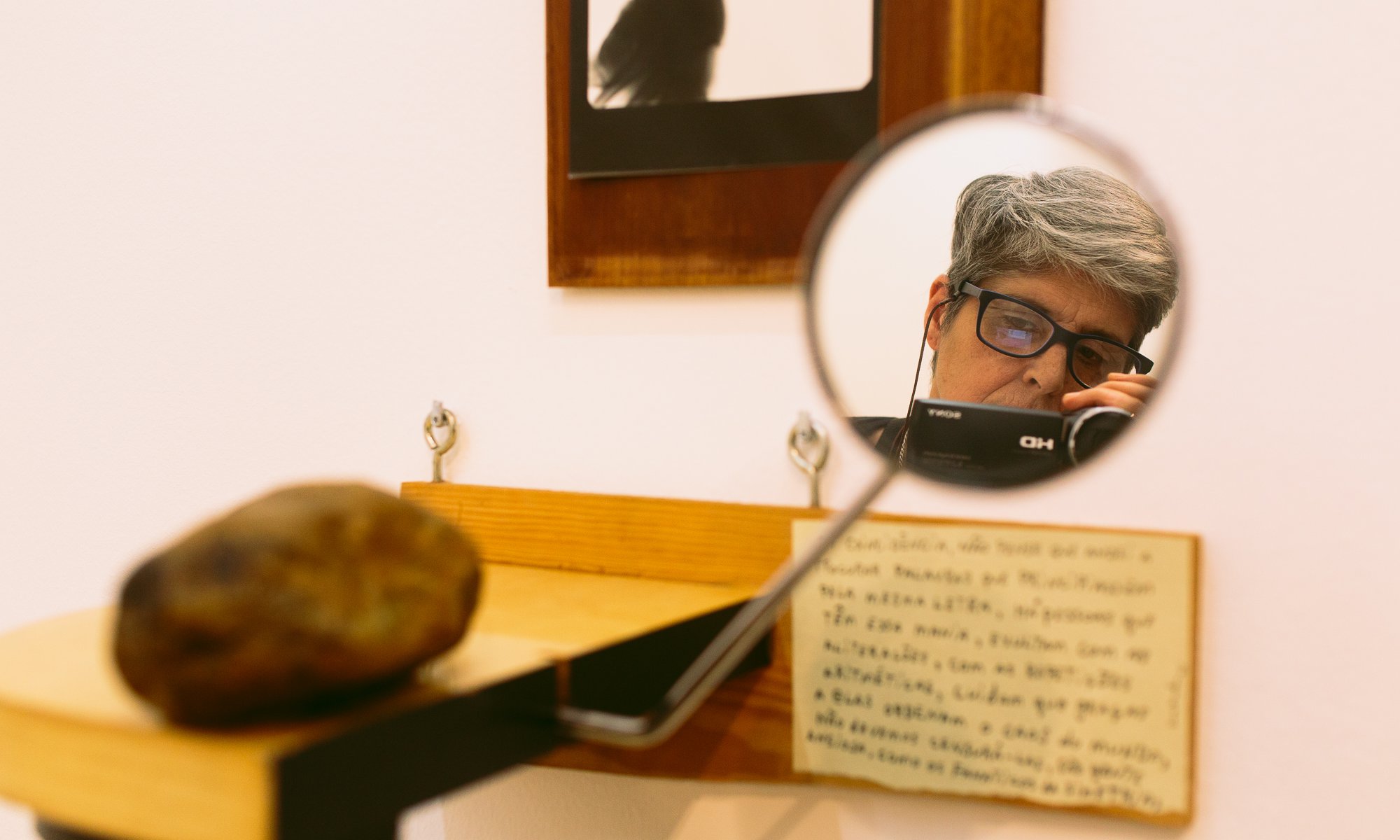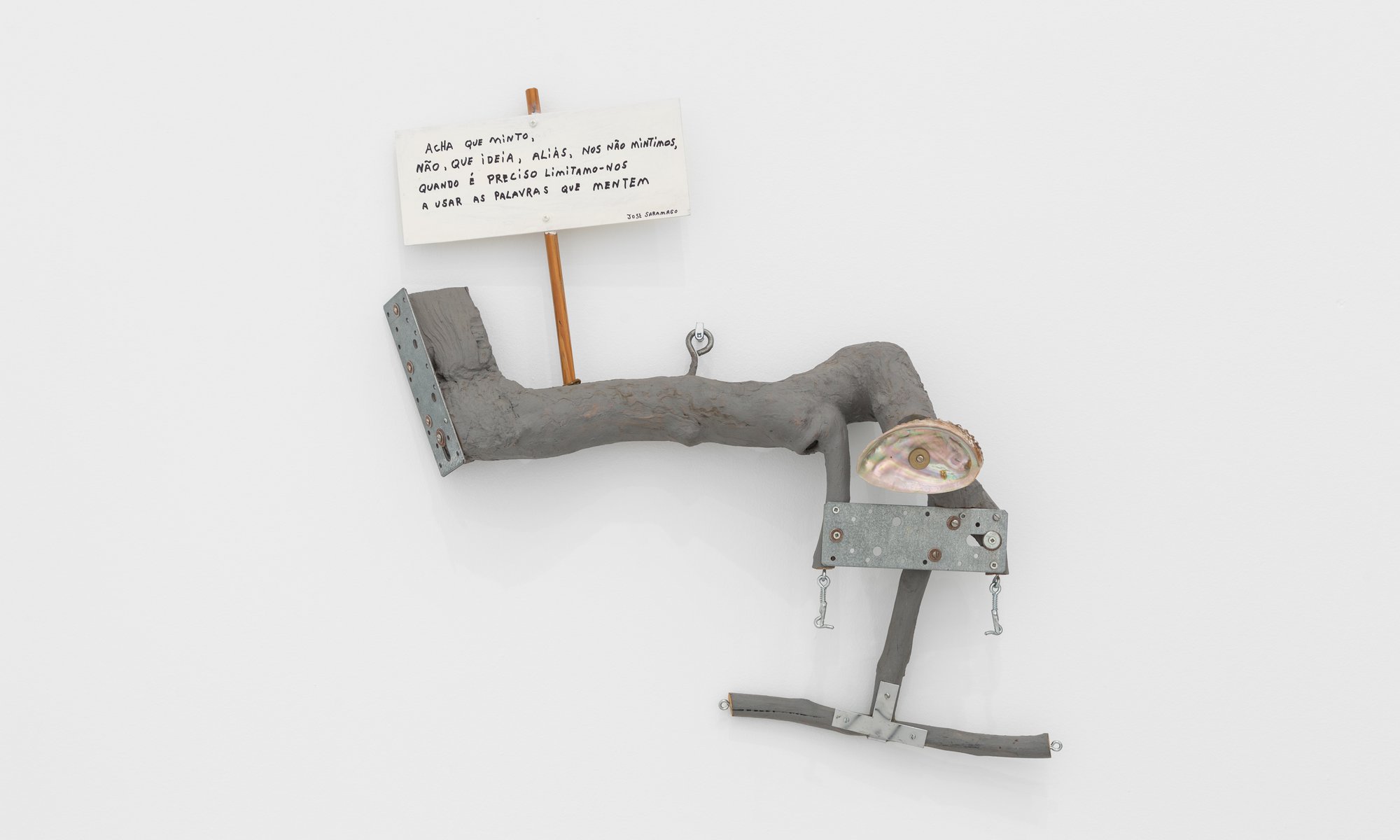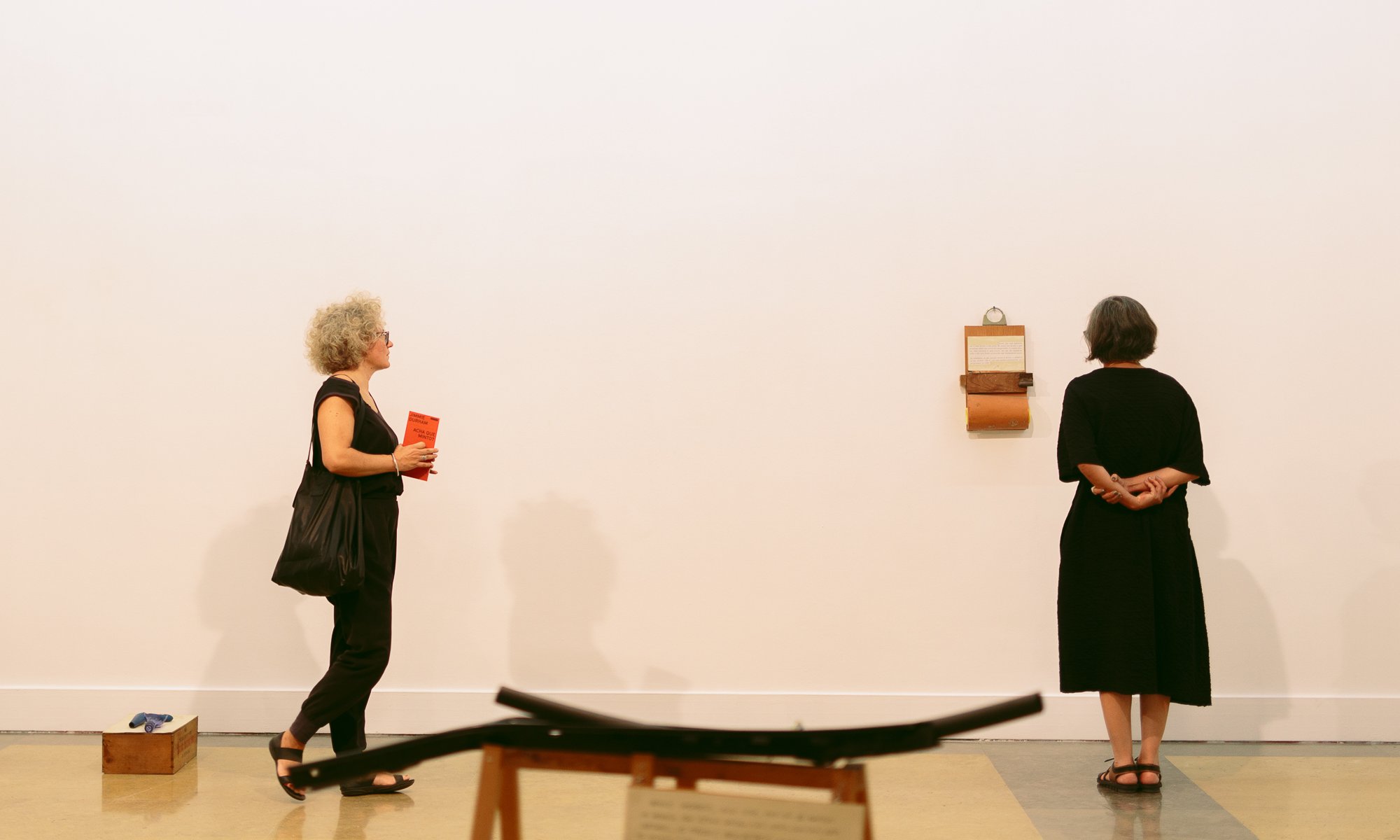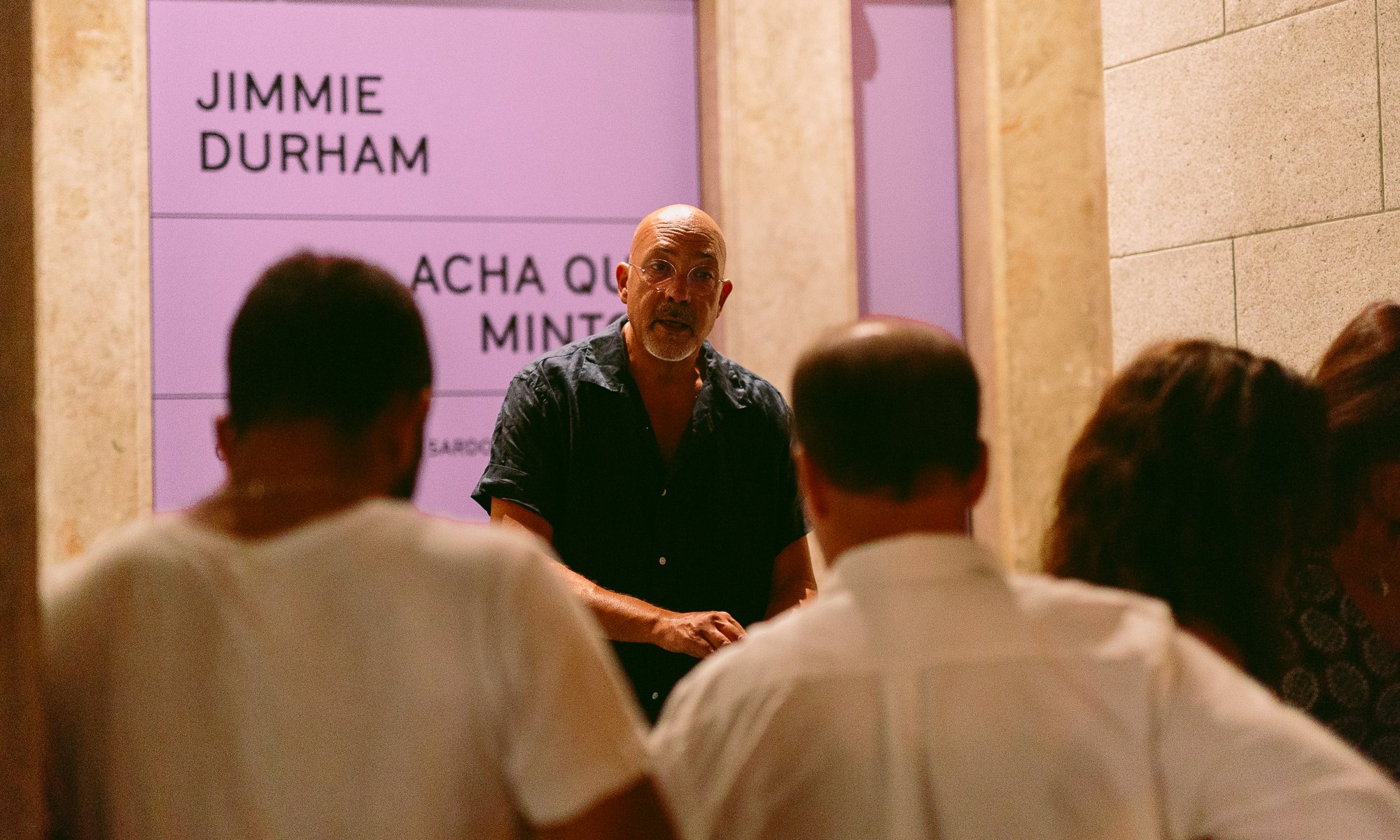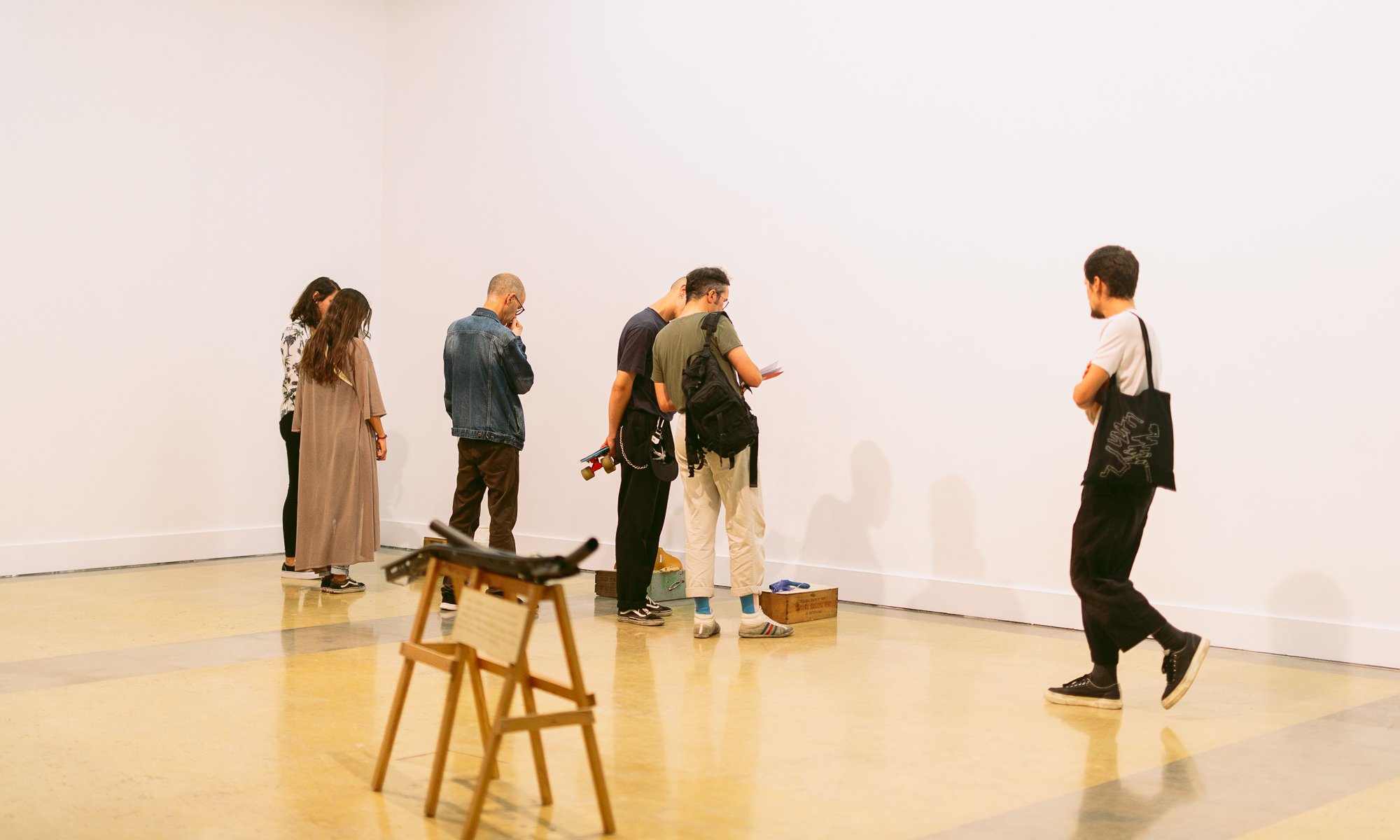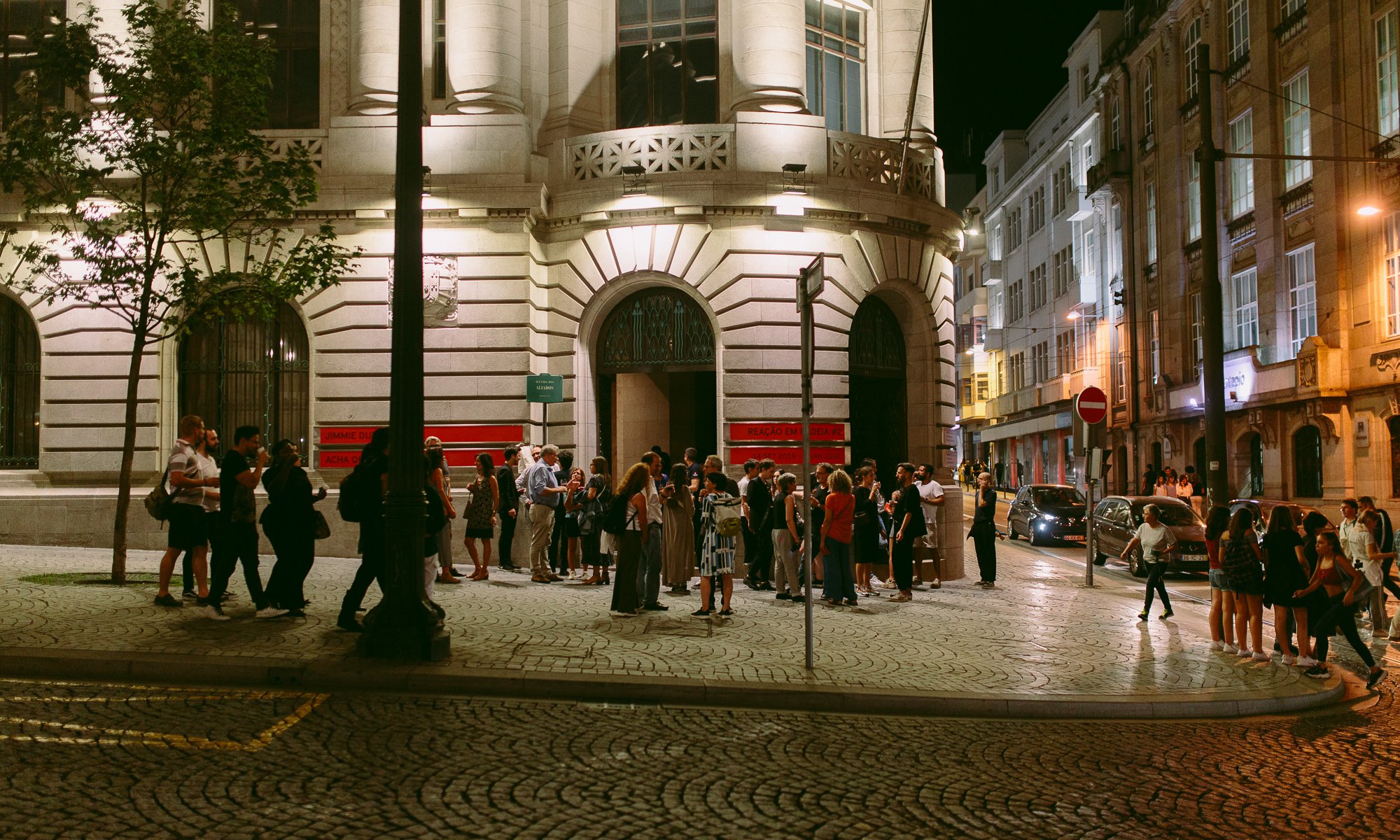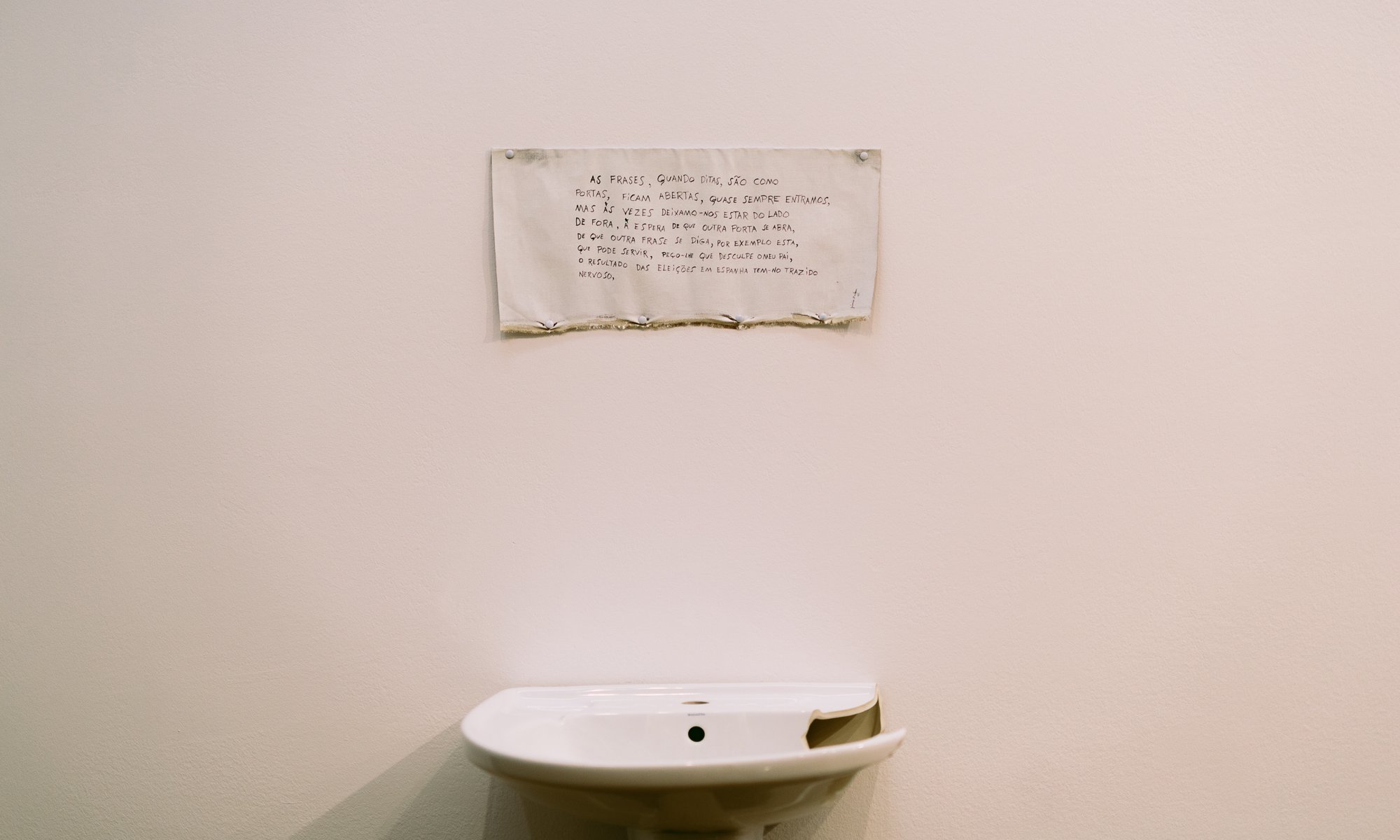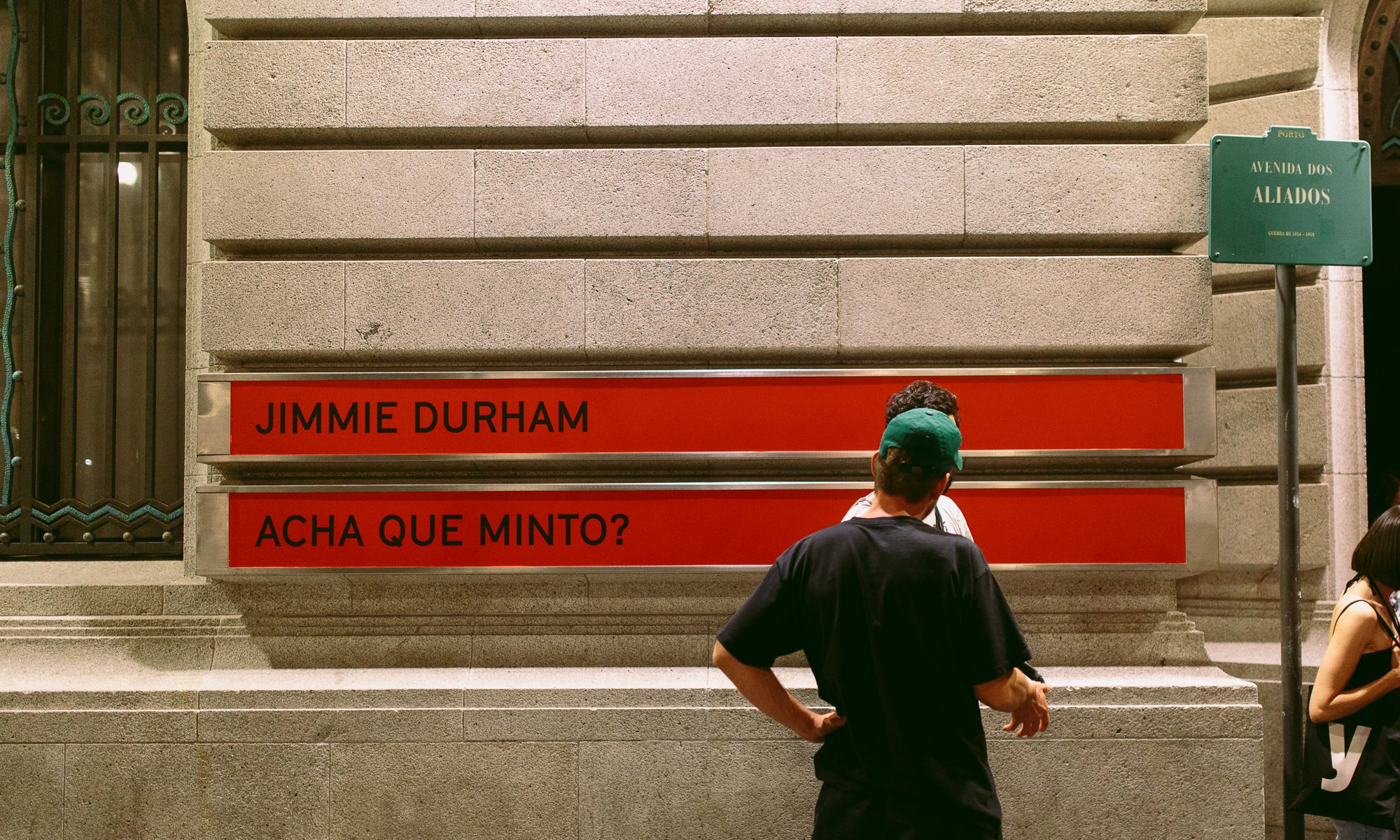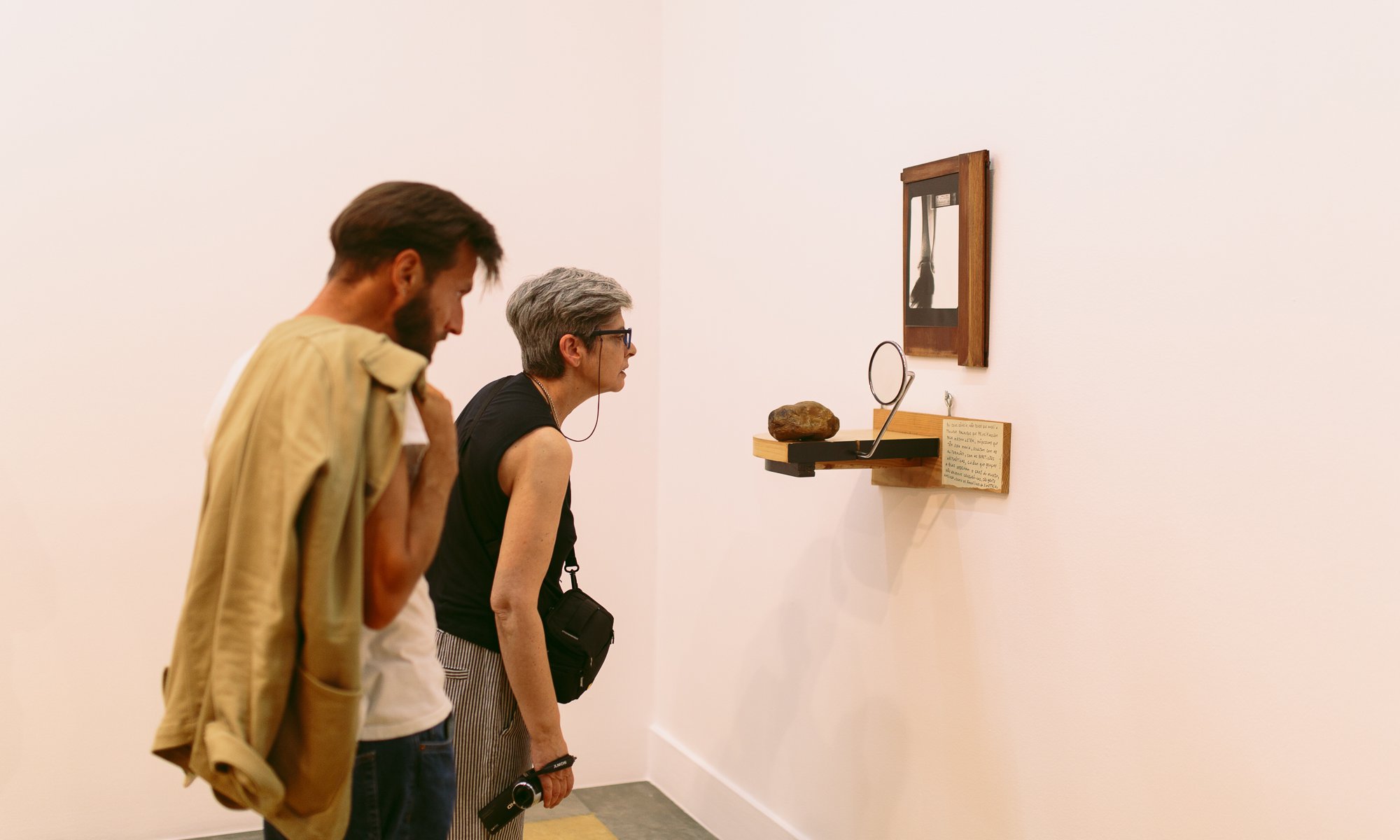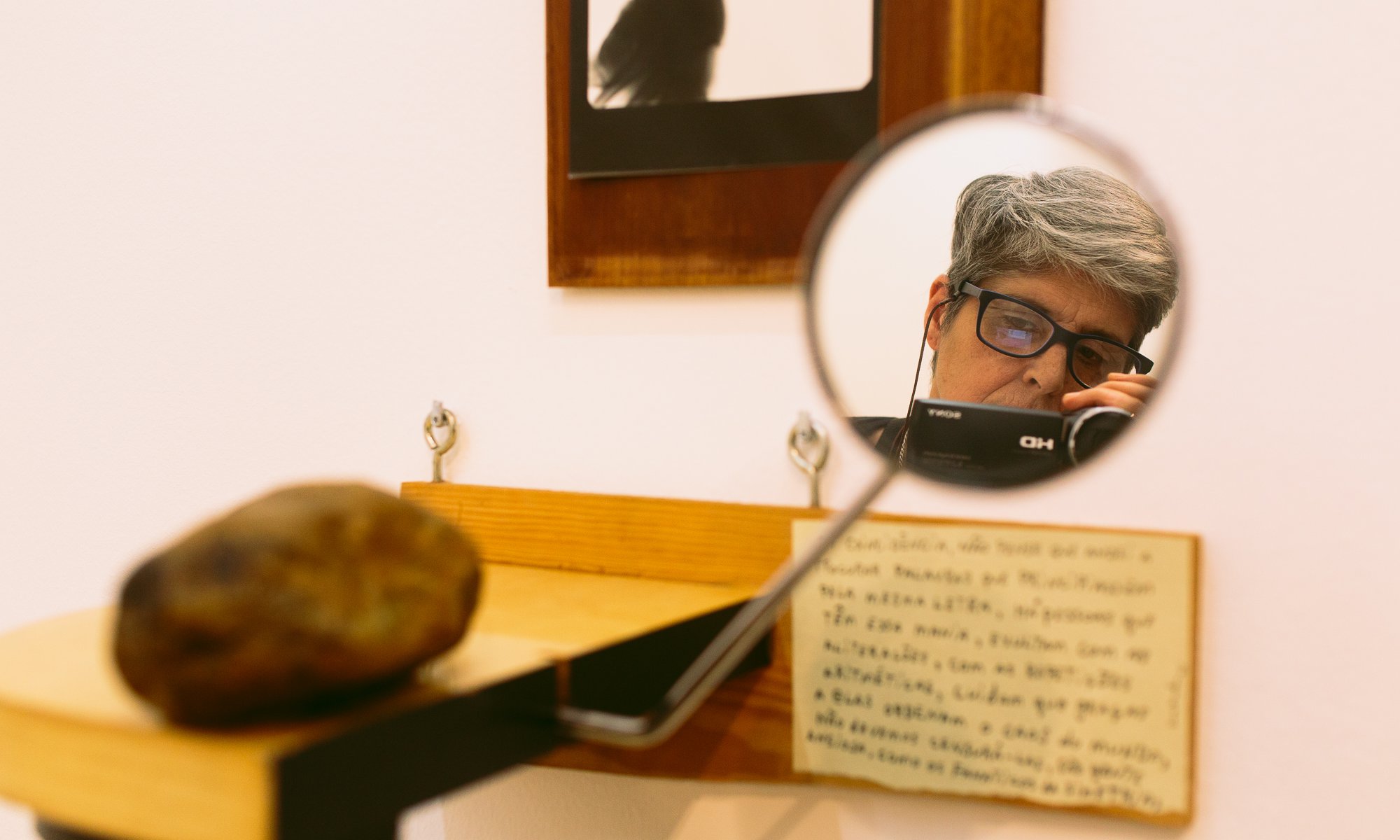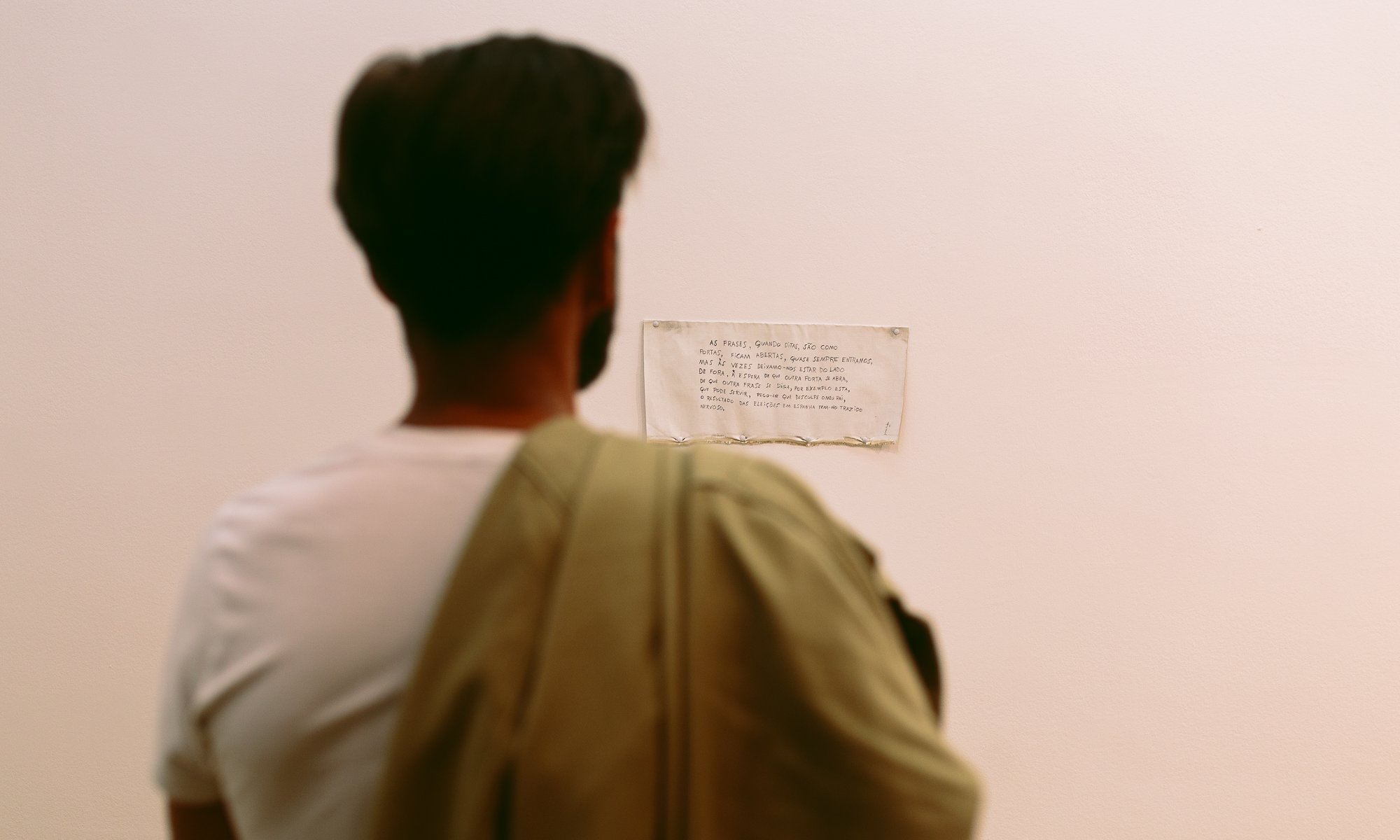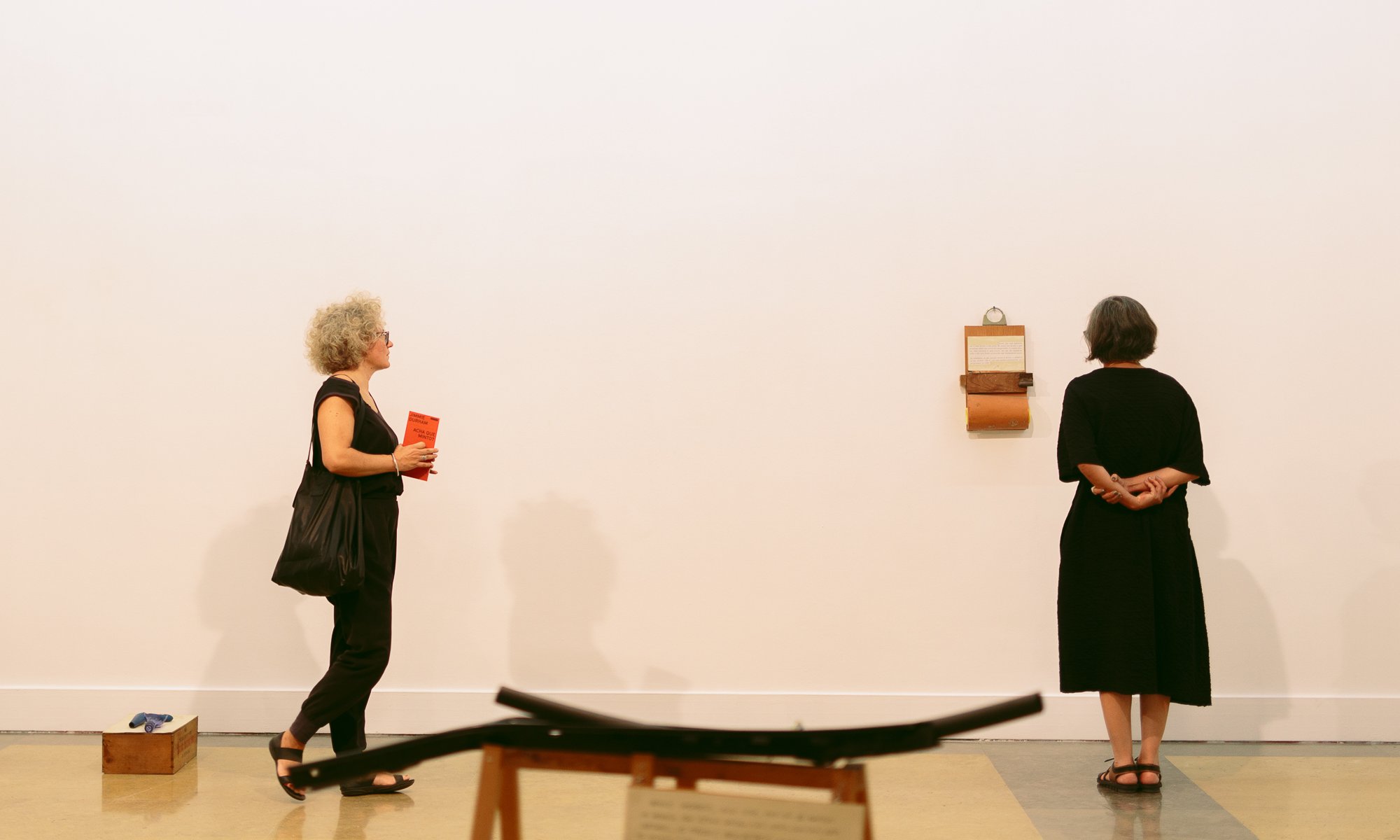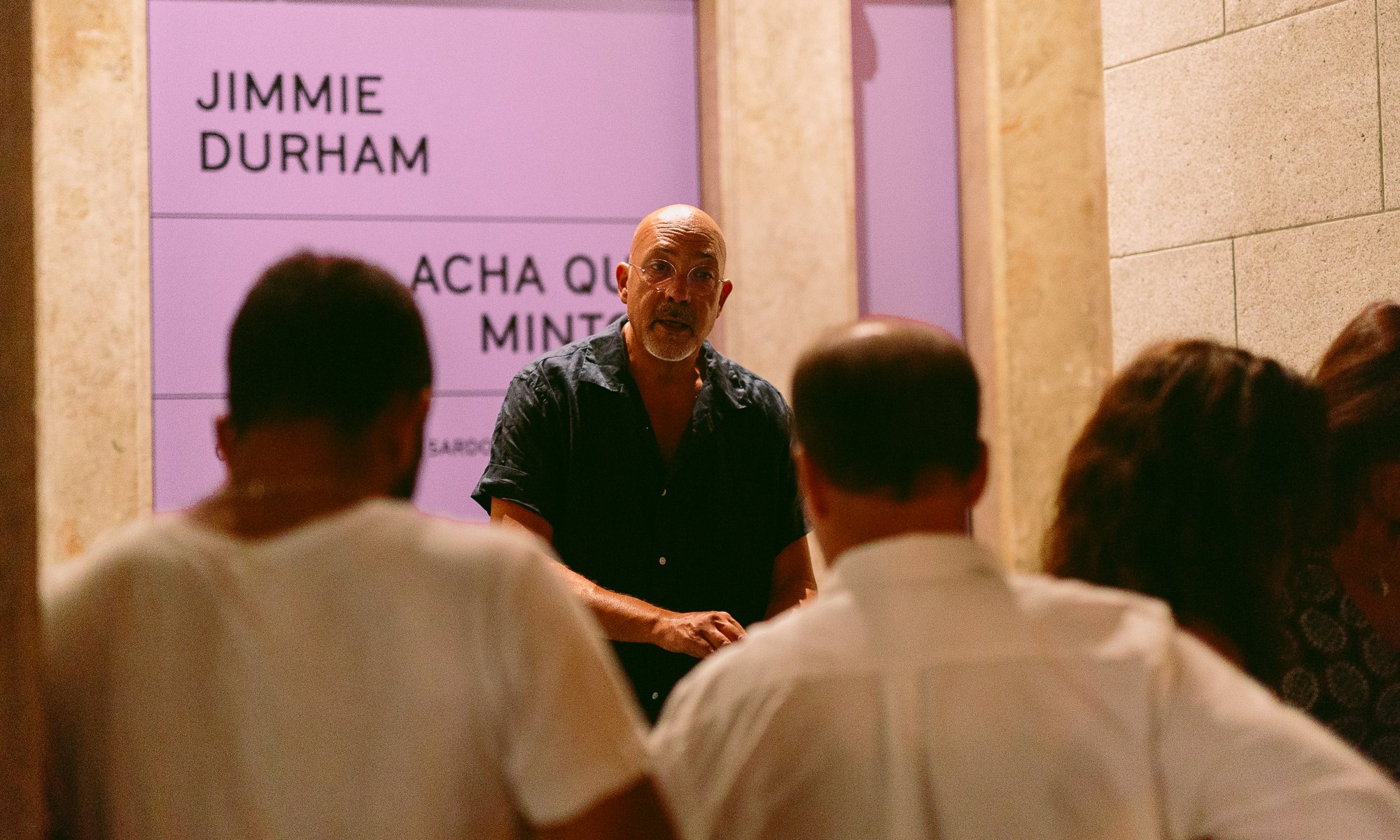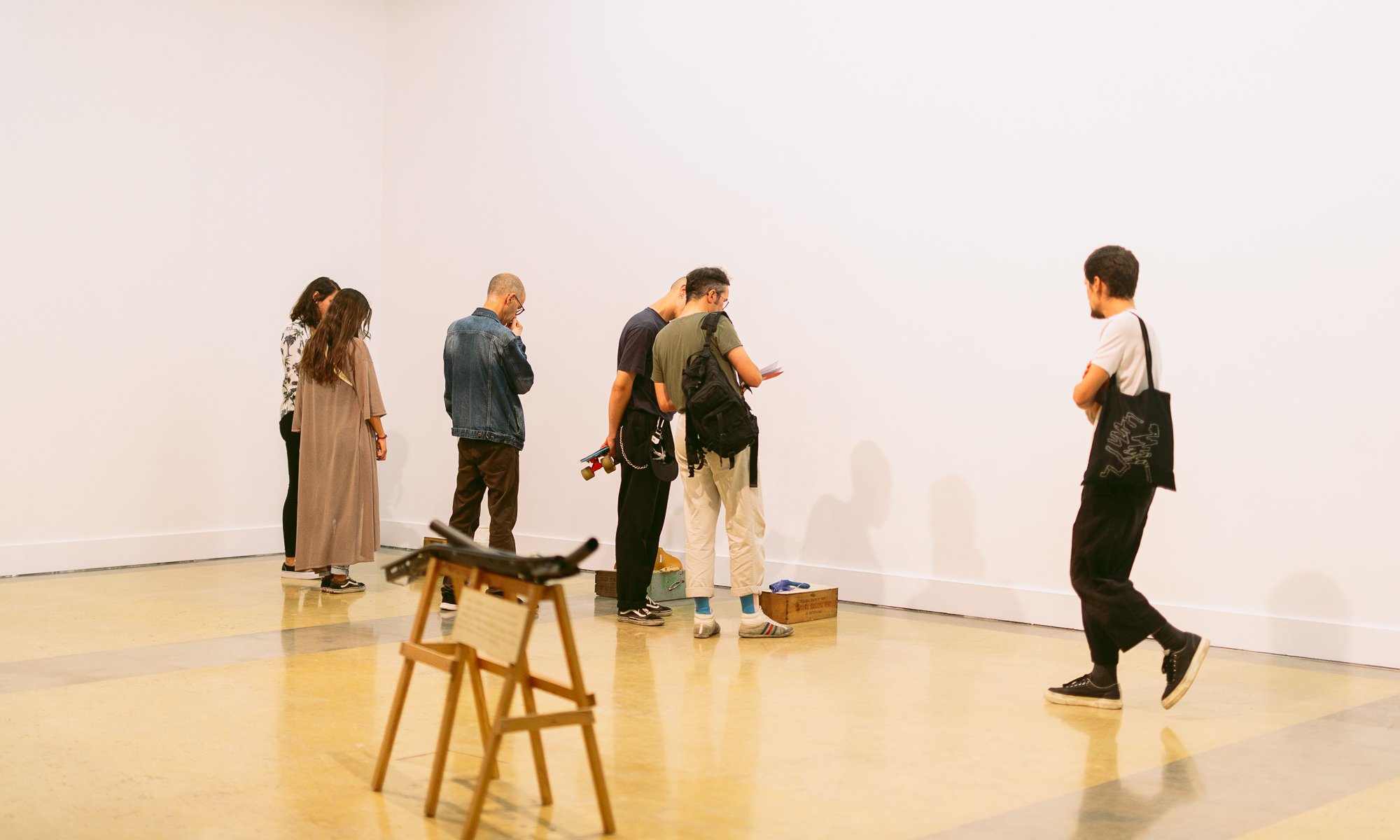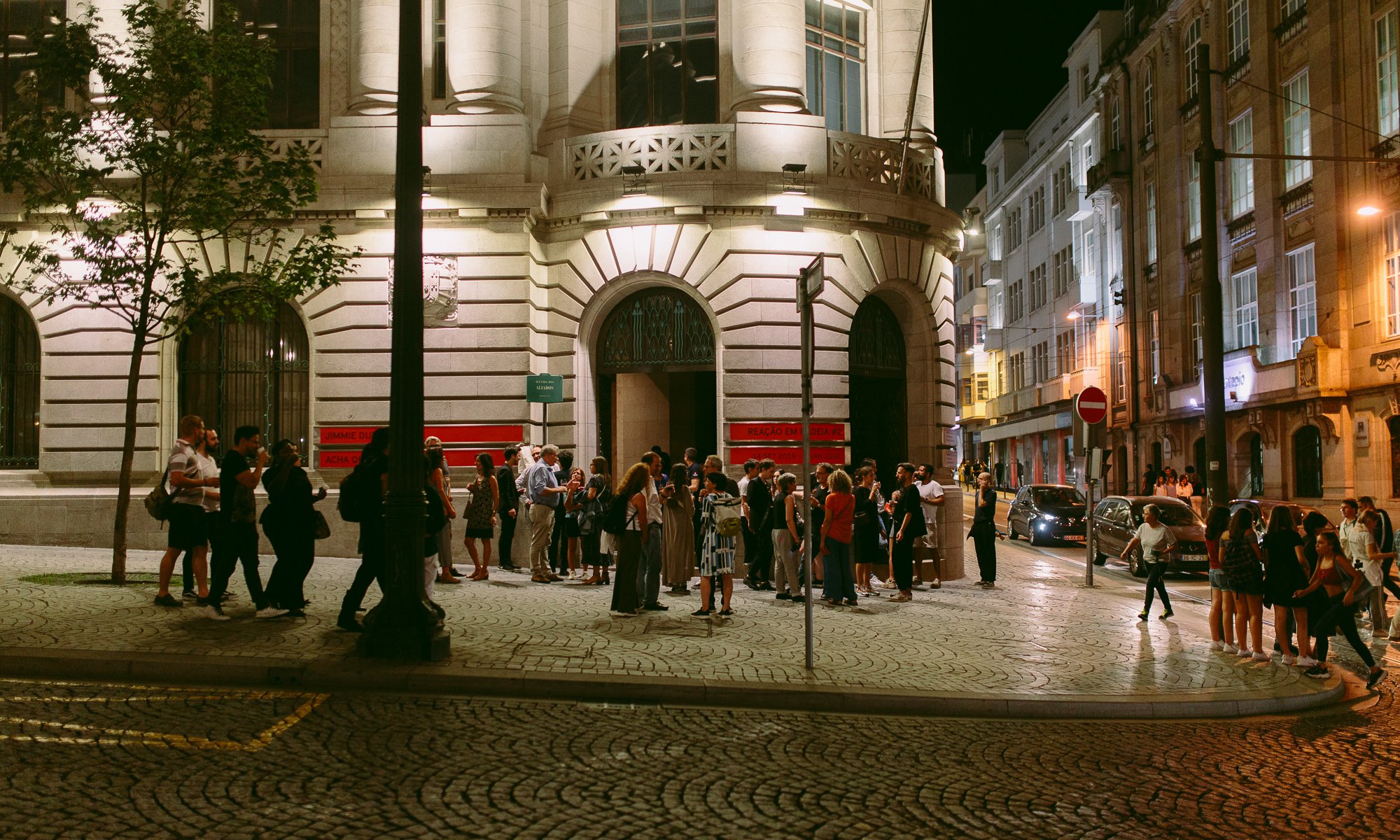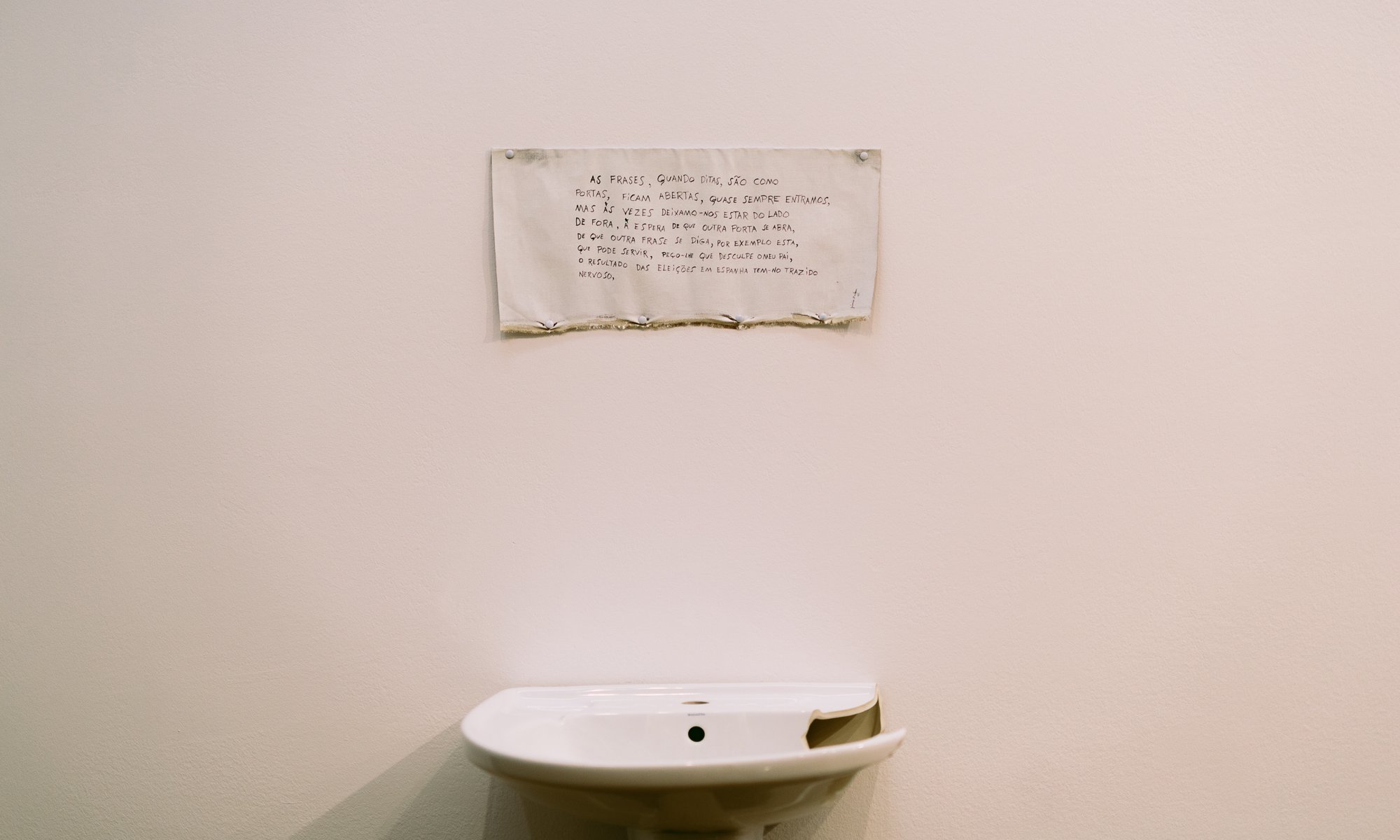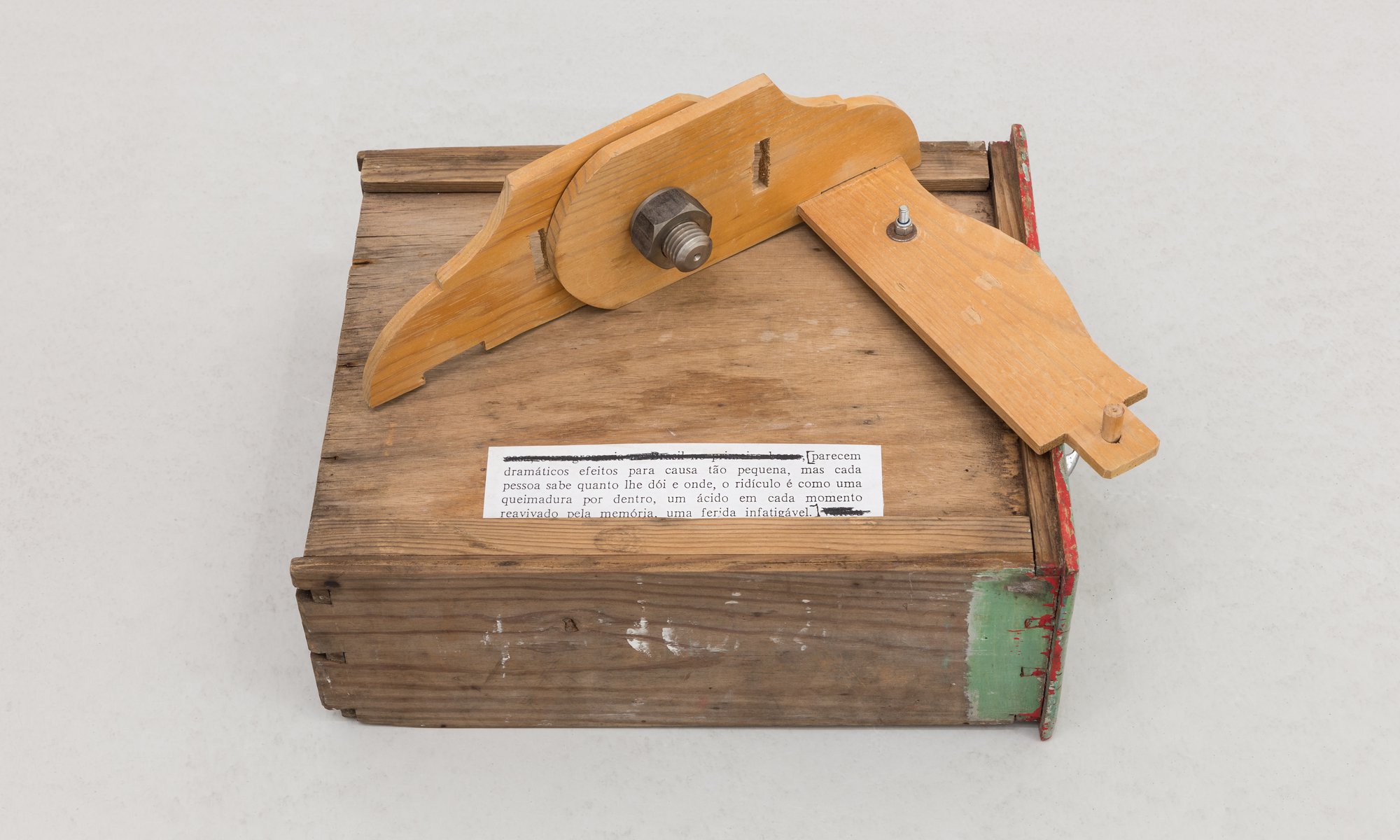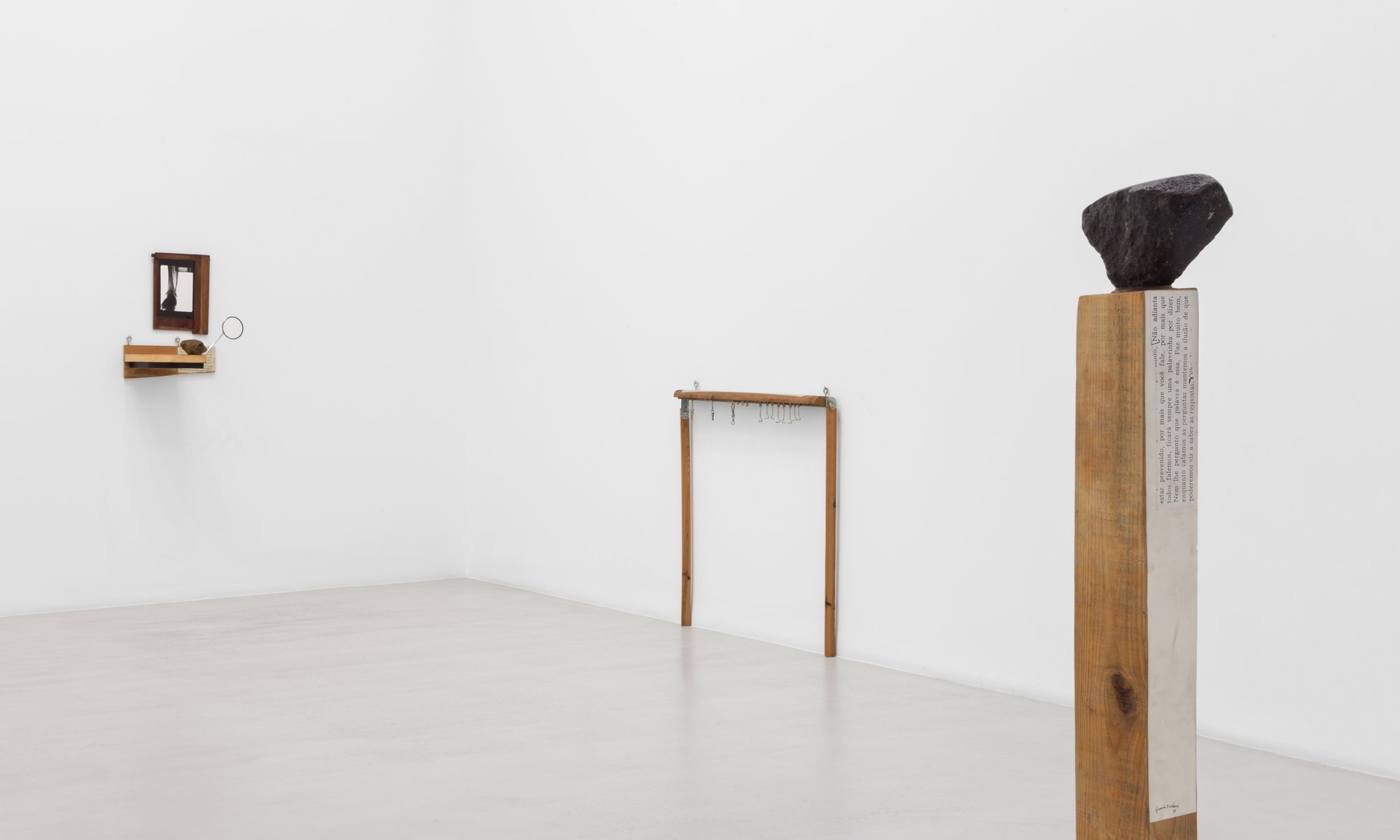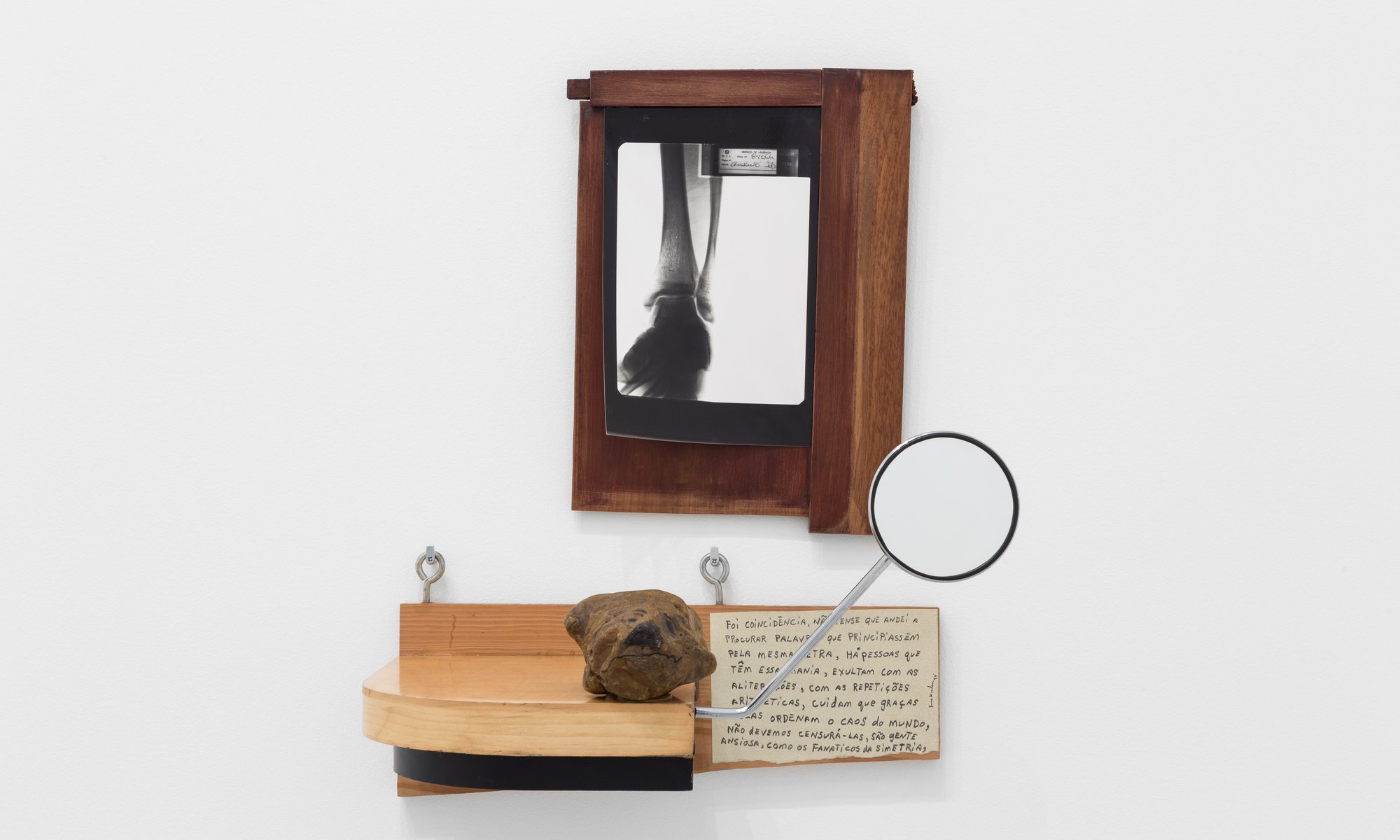 Curator: Delfim Sardo

Jimmie Durham's (USA, 1940) trajectory combines poetry, political activism and artistic practice with an immense coherence, given new significance to the relationship between politics and poetry.
Do you say I am lying? draws on an earlier one, Brief History of Portugal, displayed in 1995 in Módulo Gallery. This was the first time his work was shown in Portugal and proved to be crucial. 
Inspired by José Saramago's The Year of the Death of Ricardo Reis (which Durham considers to be a reference for himself and the history of the 20th century), the works include quotes from the book that, typed or handwritten, are individually integrated into each piece. A recuperation of a significant moment in Durham's career and also a bridge to his current work, demonstrating its acute actuality.
In 2019, he won the Golden Lion for Lifetime Achievement at the 58th Venice Biennale.
This work is part of Reação em Cadeia, an ongoing collaboration between Culturgest and Fidelidade Arte, that asks participating artists to invite the artist that will succeed them in both galleries (Lisbon and Oporto), involving a close adjustment to the venues. 
© Jimmie Durham. © Bruno Lopes.
Culturgest Porto
Free entry

Wednesday to Sunday
10:30-14:00 e 15:00-18:30
Reação em Cadeia
Reação em Cadeia é o título do projeto que resulta da colaboração entre a Fidelidade Arte e a Culturgest, com curadoria de Delfim Sardo. A proposta consiste em implicar os artistas na seleção dos seus pares, que irão suceder-lhes no espaço da Fidelidade Arte (primeiro) e da Culturgest Porto (em seguida). Assim, o curador dirigiu o primeiro convite a Ângela Ferreira (Maputo, 1958), cuja exposição inaugurou este ciclo e de quem partiu a escolha sobre Jimmie Durham, como seu sucessor. Por sua vez, o artista norte-americano que agora se apresenta, colaborou na seleção do artista seguinte, Elisa Strinna (Pádua, 1982).
As três intervenções conhecerão diferentes declinações no espaço da Fidelidade Arte e da Culturgest Porto, nomeadamente com a presença de obras diferentes, resultado de profundas adaptações dos projetos à diferente natureza dos dois espaços.
No final de cada ano será publicado um livro que compilará a memória dos três projetos do ano, com extensa documentação sobre o seu desenvolvimento.