Drumming GP, Joana Gama, Luís Fernandes & Pedro Maia
Textures & Lines
Drumming GP, Joana Gama, Luís Fernandes & Pedro Maia
Textures & Lines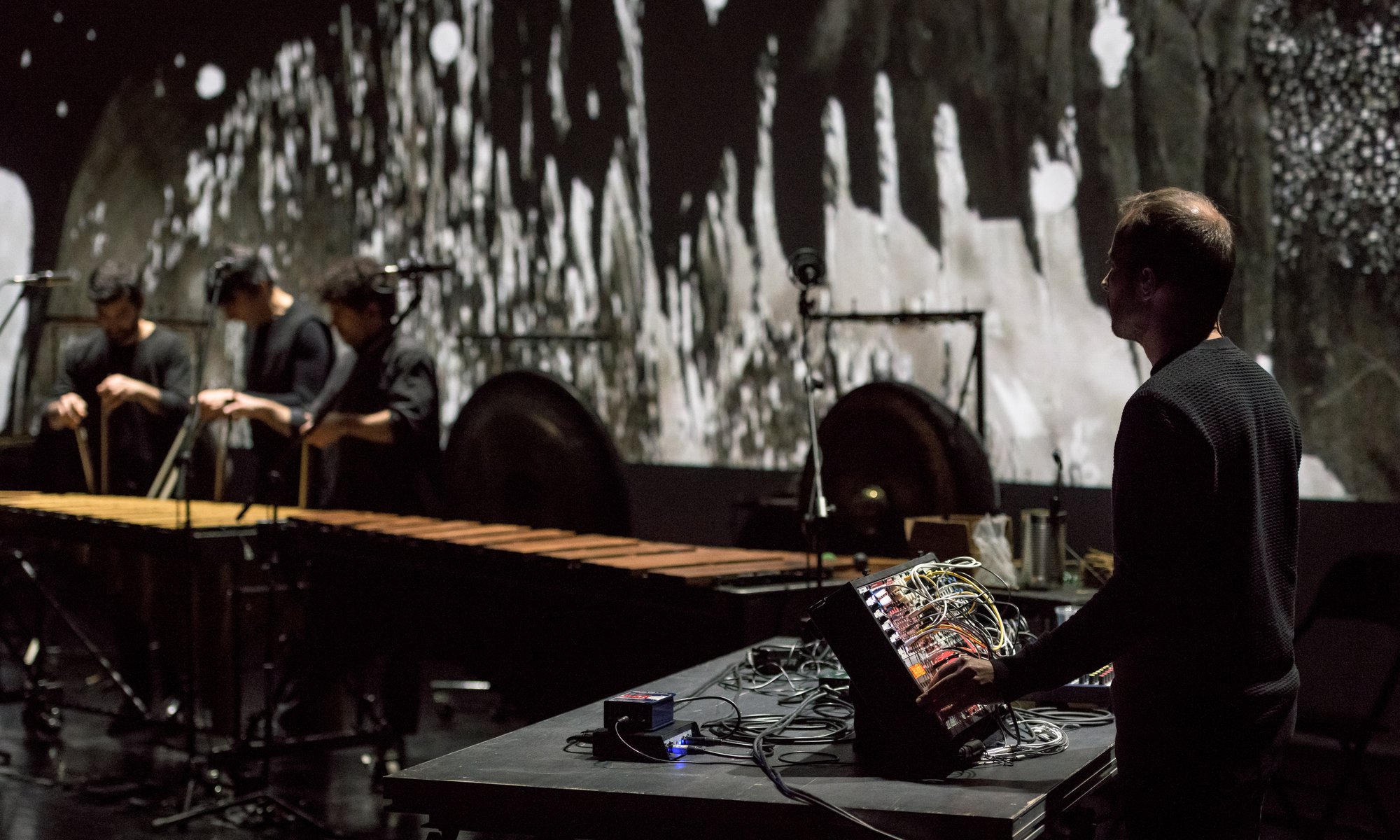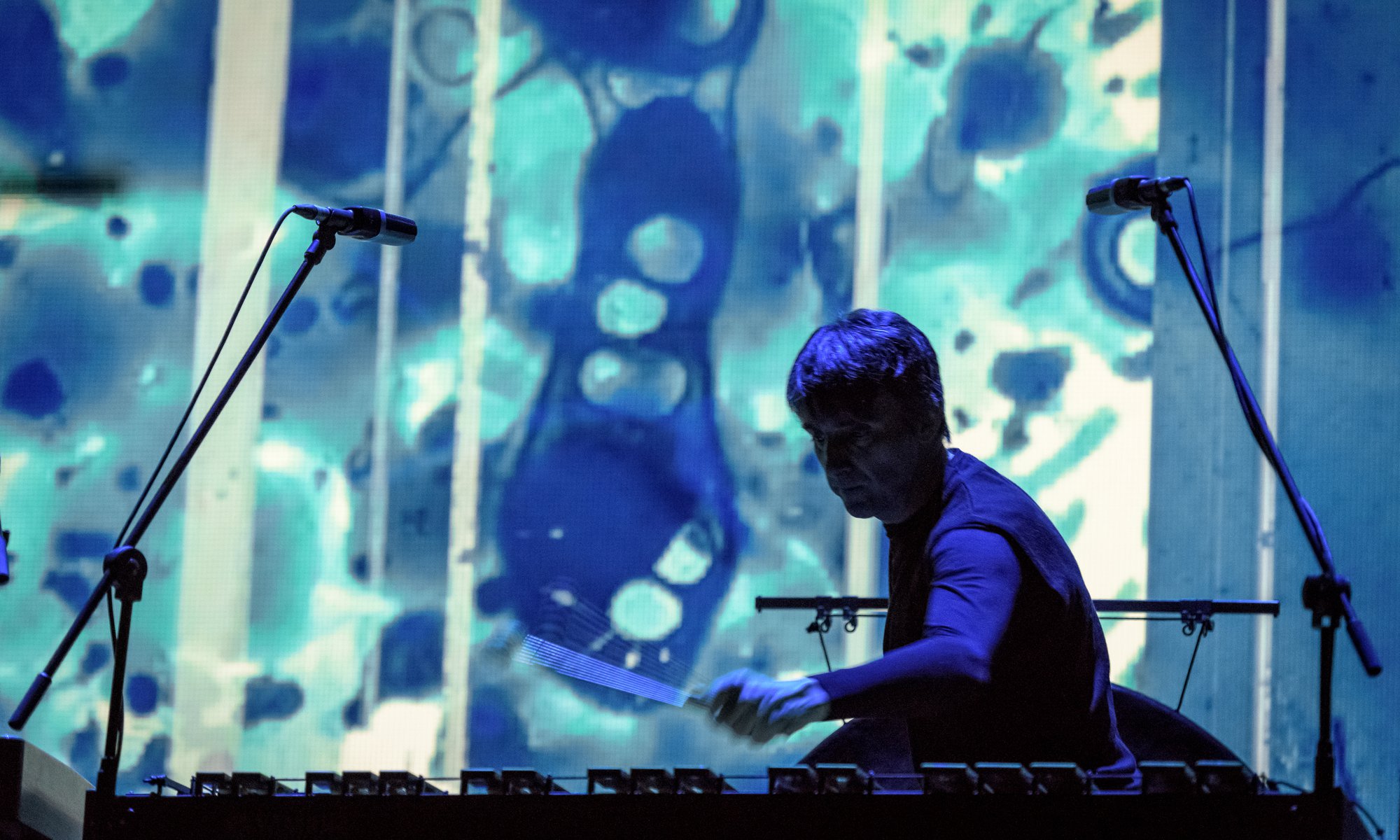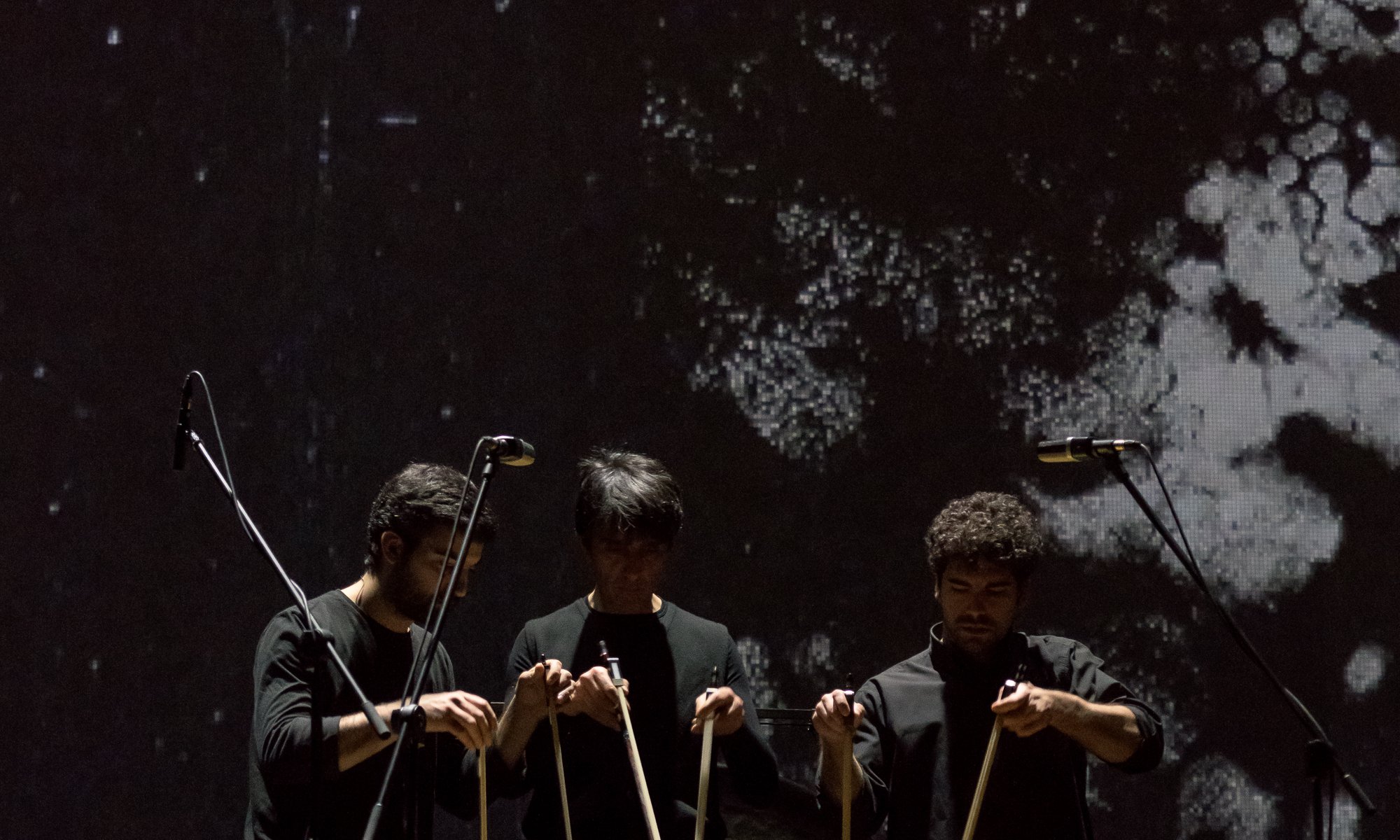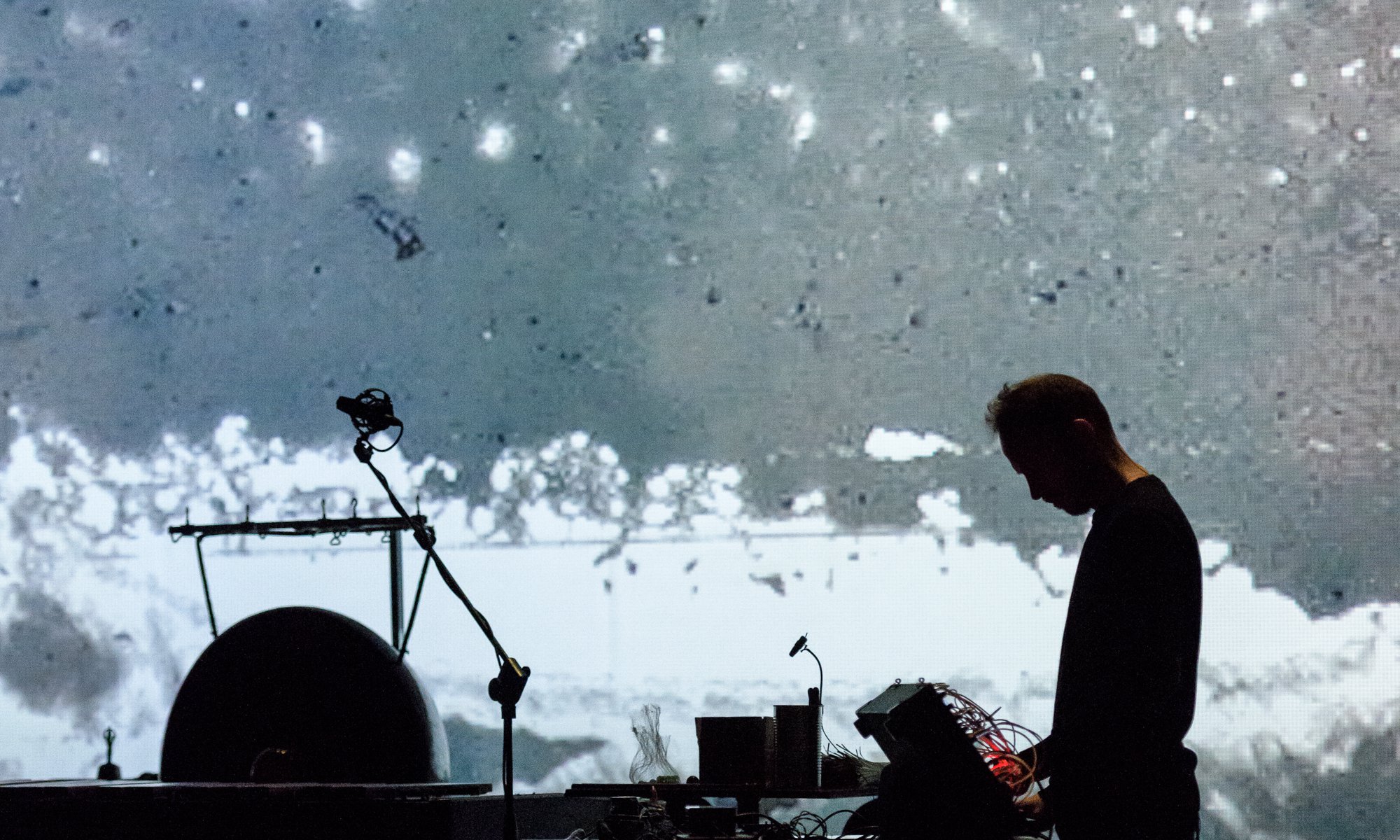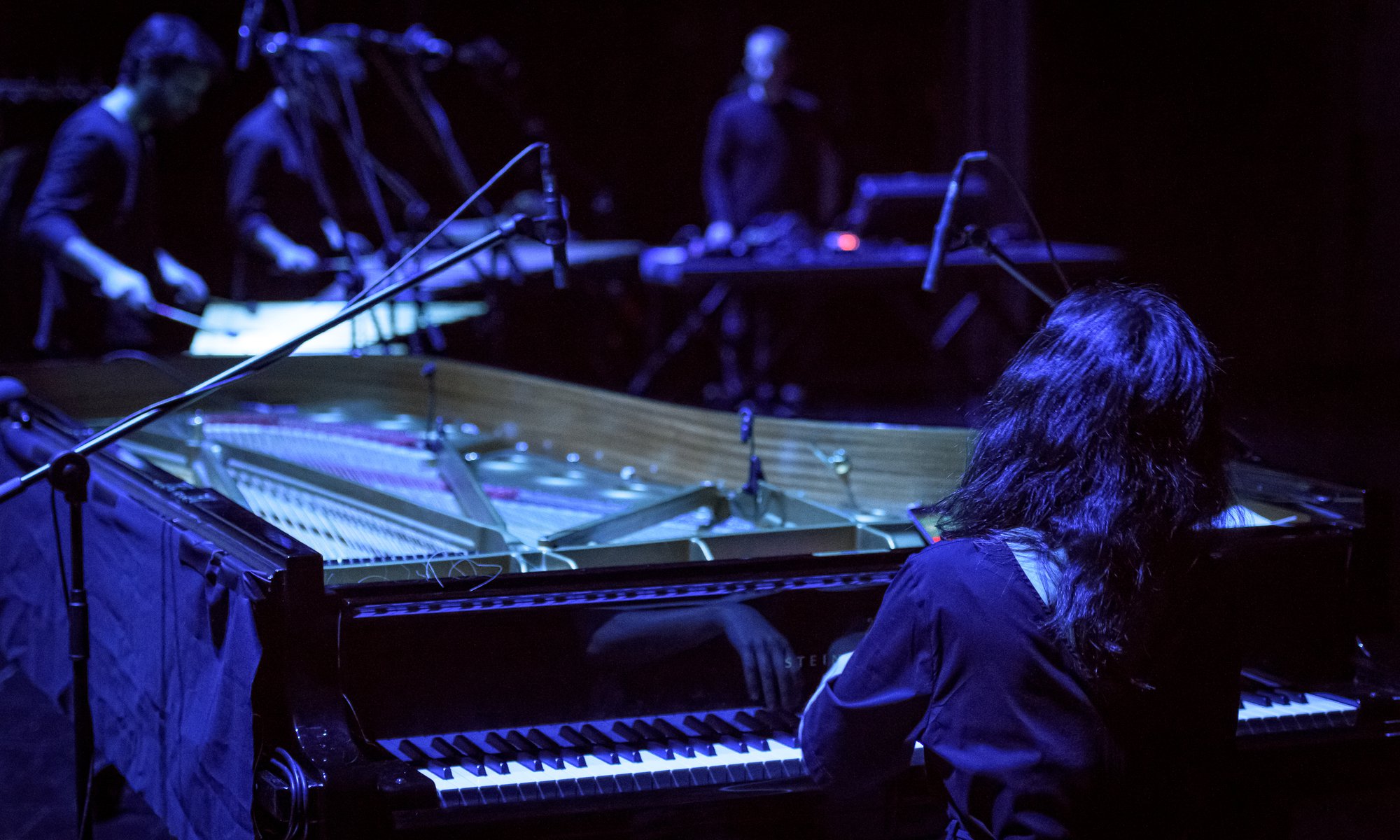 In 2014, the pianist Joana Gama and the electronic musician Luís Fernandes joined together to create Quest, a partnership that never ceases to surprise us. Besides forming a cohesive duo, the two musicians have established a platform of collaborations that has sought to create dialogues with other musicians, bands and doctrines: Harmonies hosted Ricardo Jacinto and At the still point of the turning world welcomed the orchestration of José Alberto Gomes, the musical interpretation of the Orquestra de Guimarães and the expanded production of Lawrence English.
Textures & Lines is the latest chapter in the duo's collaborations, instigated by Drumming – Grupo de Percussão. In this new partnership, they embark upon a series of collective experimentations, brilliantly interlinking acoustic sound and amplified sound, in which the elements produced by the instruments are mimicked by the electronic music and vice-versa. On the screen – but also off it – Pedro Maia throws out his luminous and vibrant textures and lines, creating a universe that offers a perfect visualisation of the subtle cosmos inhabited by the music of this new quintet.

Culturgest also wished to take the challenge even further, by offering the chance to listen to the music at a deeper level, taking part of the work's spirit far beyond its limits, handing only  the sounds of Drumming GP's percussion instrumentation to Vitor Joaquim and O Morto, two sound artists who will make a complete electric-acoustic reconfiguration of the original sounds and give us two more entirely distinct hypotheses for continuing to listen to the force of Textures & Lines. These two pieces will be exclusively broadcast over Culturgest's social media.
© Susana Neves.
Buy Tickets
Emílio Rui Vilar Auditorium
14€ (
discounts
)
M/6
Previously purchased tickets are valid for the new schedule.
PIANO
Joana Gama
ELECTRONICS
Luís Fernandes
DRUMMING GP:
PERCUSSIONS
Miquel Bernat, João Tiago Dias, João Miguel Braga Simões
REAL TIME VÍDEO
Pedro Maia
SOUND design and operation
Suse Ribeiro