Fabrizio Cassol, Alain Platel
Requiem pour L.
Fabrizio Cassol, Alain Platel
Requiem pour L.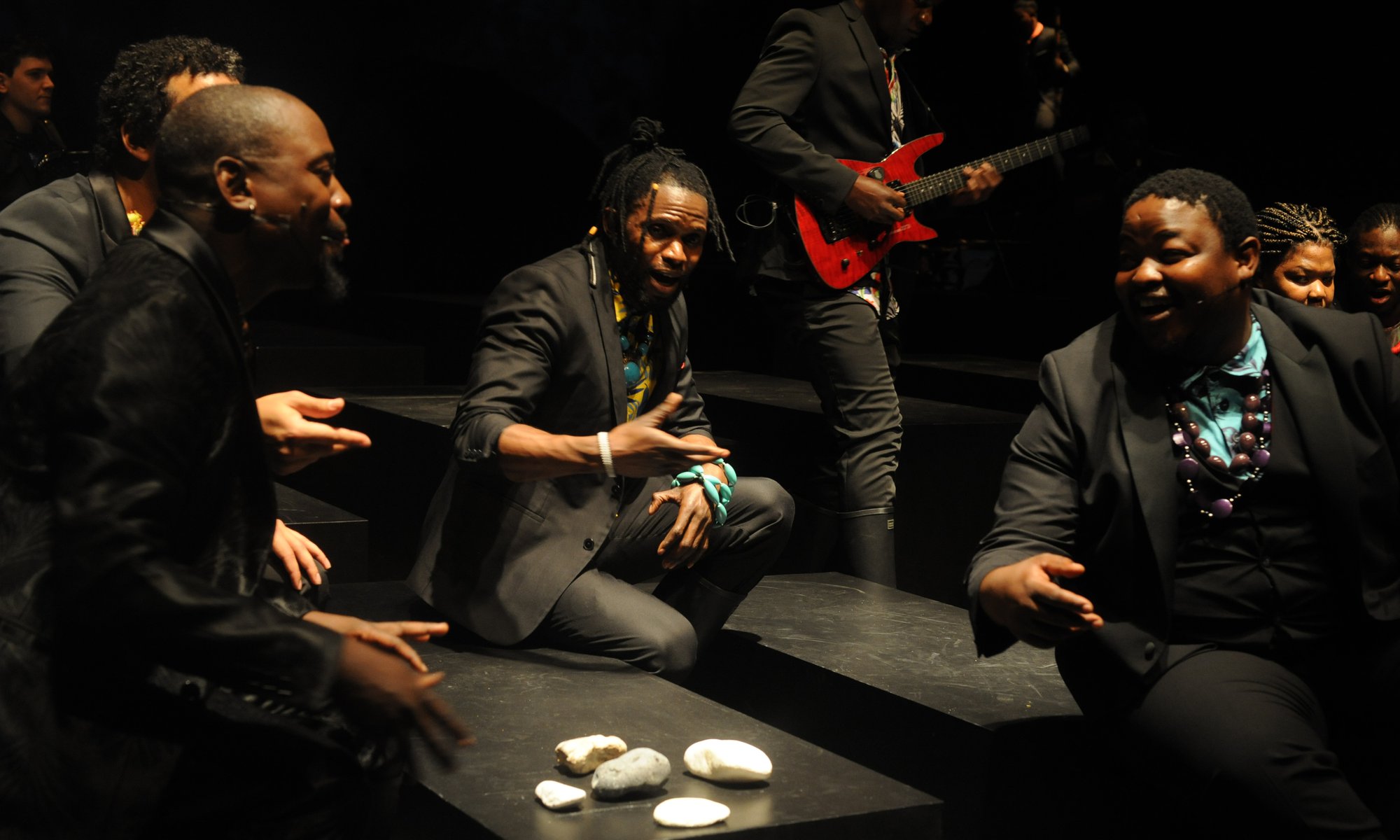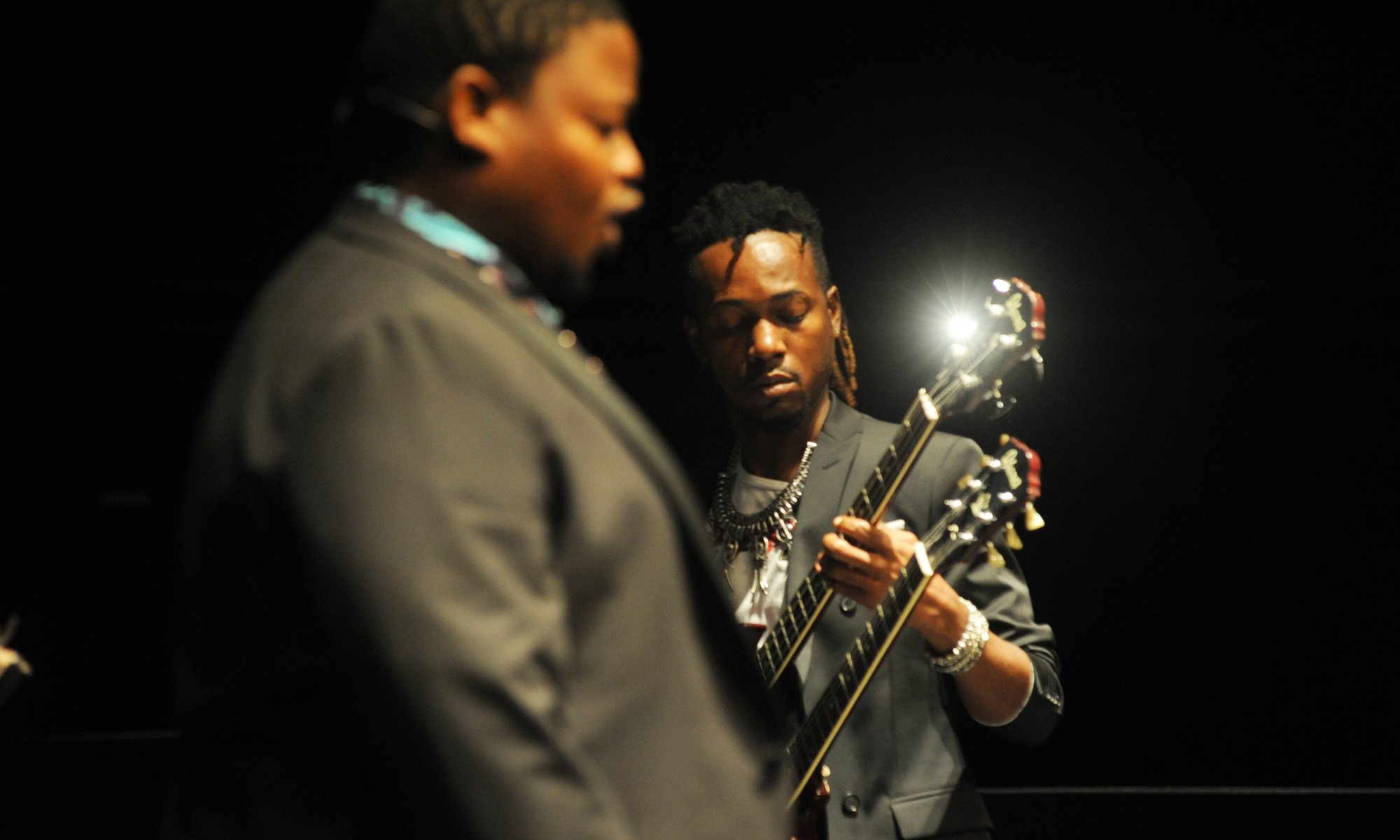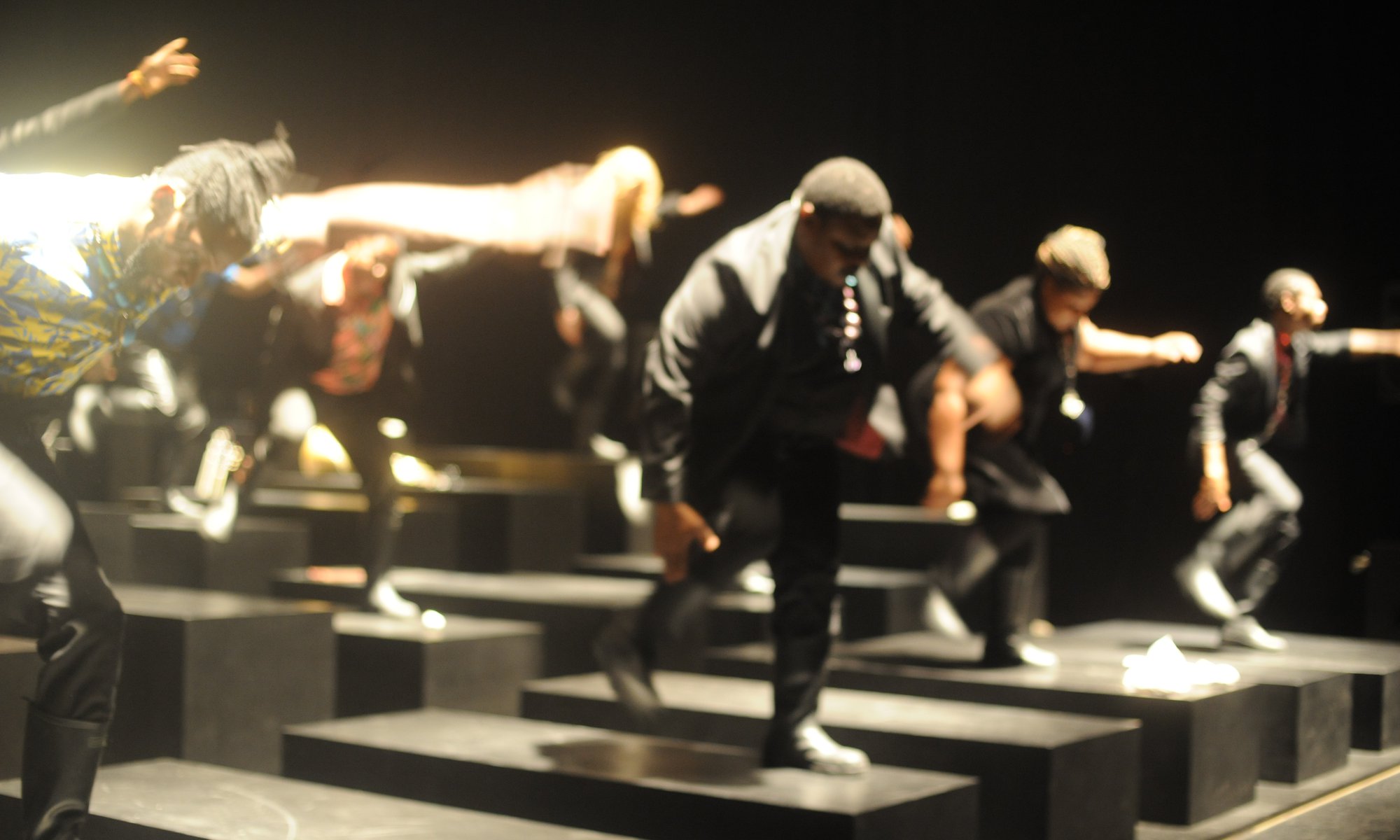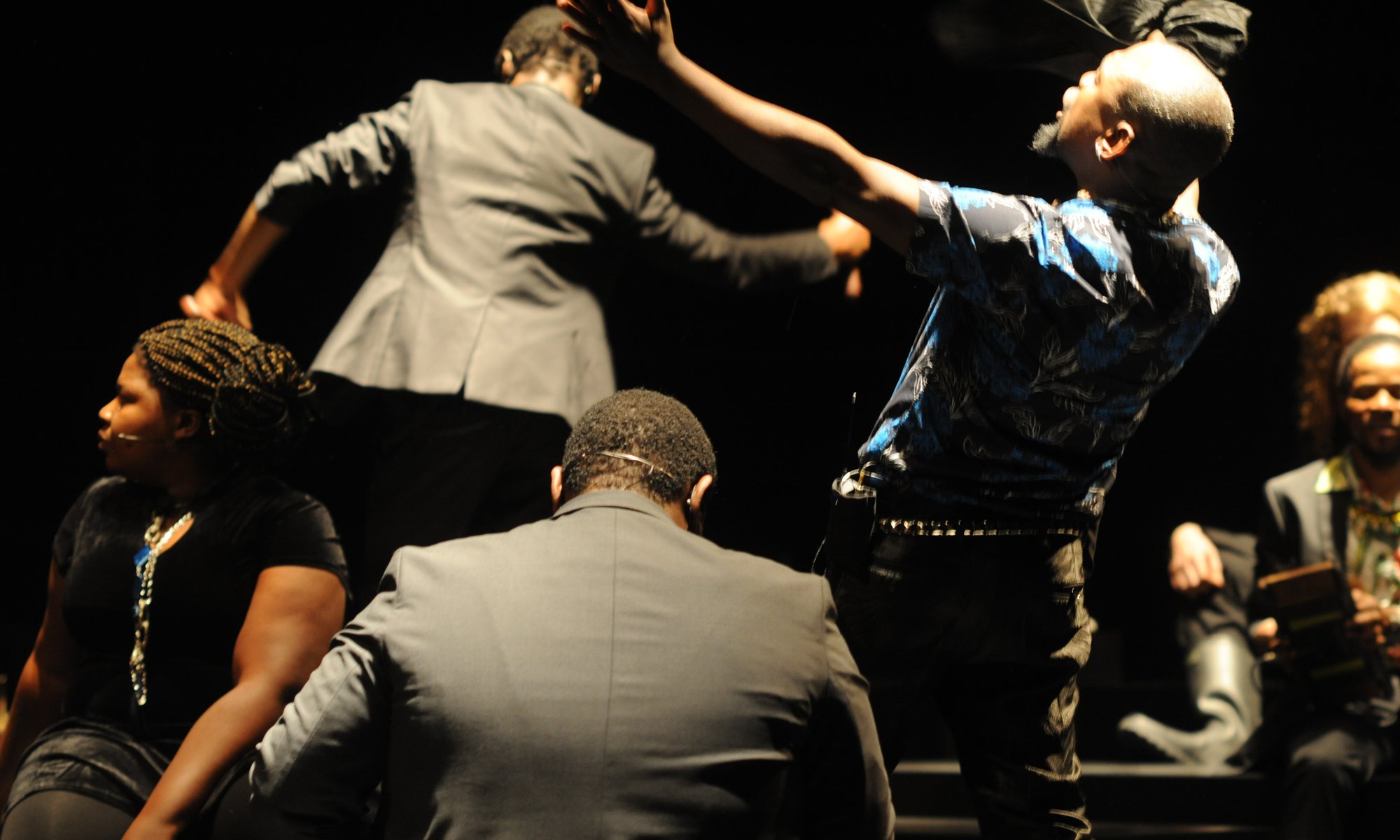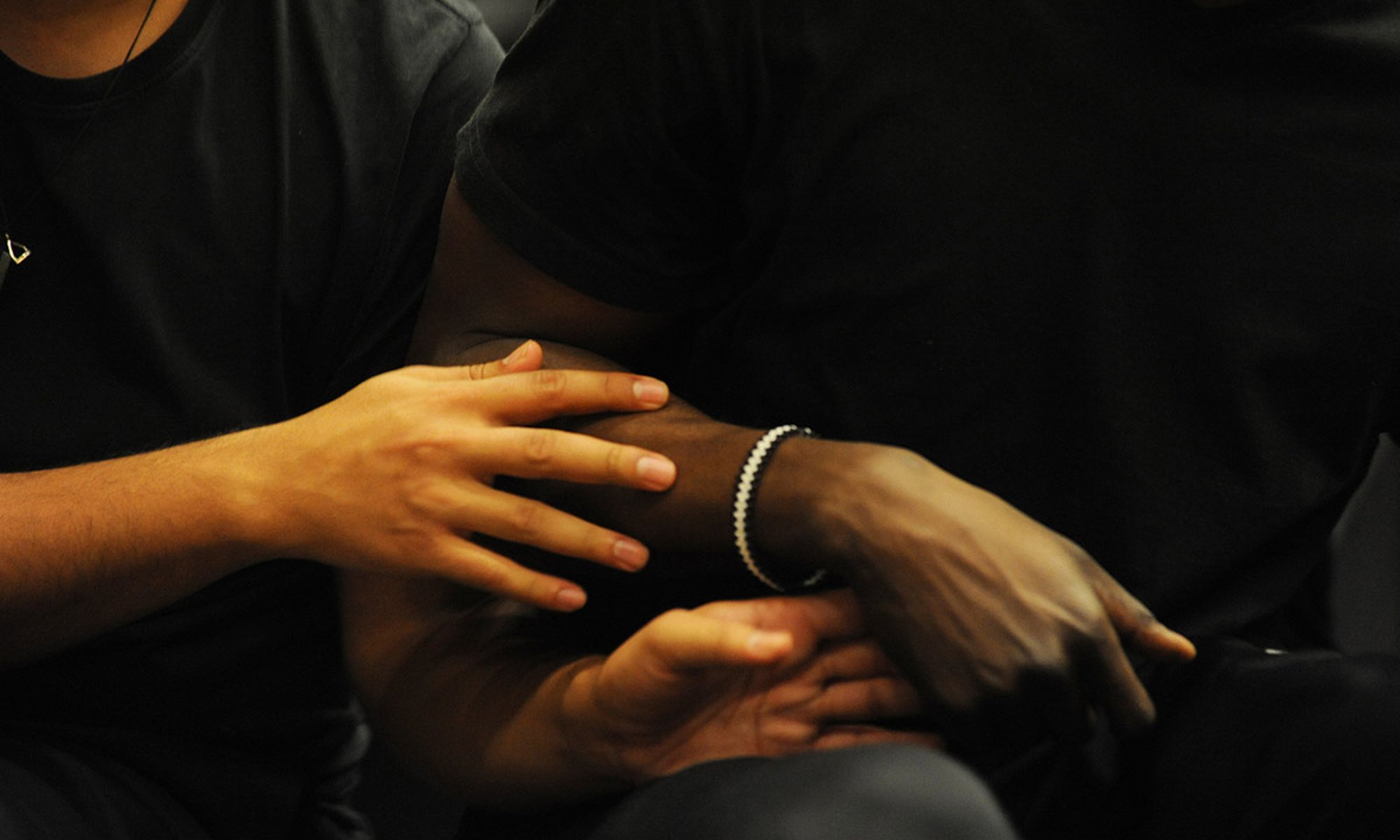 Fourteen African and European musicians come together around Mozart's Requiem. In reconstructing the work, they merge Mozart's masterpiece with their own musical influences, including jazz, opera and popular African music. Composer Fabrizio Cassol, who had already reworked Monteverdi's Vespers (vsprs, 2006), Bach's StMatthew Passion (pitié!, 2008) and Verdi's Macbeth (2016) attempts with this Requiem his most perilous musical undertaking ever.He replaces the classical orchestra with accordion, thumb piano, electric guitar, tenor tuba and percussion and transcribes the choirs for duets and trios.
Its vitality contrasts with a silent black and white film of a dying woman, who dominates the stage like a continuous mementomori. The confrontation between film and music creates an esthetic and emotional experience that transcends contradictions. In African cultures, mourning and death are not incompatible with life and celebration. Alain Platel subtly captivates that zest for life to create a new ceremony of mourning that lifts the oppositions between old and new, between Africa and the West, between life and death.
© Chris Van der Burght. Requiem pour L..
14 MAR 2019
THU 21:00
15 MAR 2019
FRI 21:00
16 MAR 2019
SAT 19:00
Buy Tickets
Emílio Rui Vilar Auditorium
18€
Duration 1h40
M/14
MUSIC
Fabrizio Cassol after Mozart's Requiem
DIRECTION
Alain Platel
CONDUCTOR
Rodriguez Vangama
WITH AND BY
Rodriguez Vangama (guitar and electric bass), Boule Mpanya, Fredy Massamba, Russell Tshiebua (vocals), Nobulumko Mngxekeza, Owen Metsileng, Stephen Diaz, Rodrigo Ferreira (lyric vocals), João Barradas (accordion), Kojack Kossakamvwe (electric guitar), Niels Van Heertum (euphonium), Bouton Kalanda, Erick Ngoya, Silva Makengo (likembe), Michel Seba (percussions)
DRAMATURGY
Hildegard De Vuyst
MUSICAL ASSISTANT
Maribeth Diggle
CHOREOGRAPHIC ASSISTANT
Quan Bui Ngoc
VIDEO
Simon Van Rompay
CAMERA
Natan Rosseel
SET DESIGN
Alain Platel
SET REALIZED BY
Wim Van de Cappelle in collaboration with scenography atelier NTGent
LIGHT DESIGN
Carlo Bourguignon
SOUND DESIGN
Carlo Thompson
SOUND ASSISTANT
Bartold Uyttersprot
COSTUME DESIGN
Dorine Demuynck
STAGE MANAGER
Wim Van de Cappelle
PHOTOGRAPHY
Chris Van der Burght
PRODUCTION MANAGERS
Katrien Van Gysegem, Valerie Desmet
DIRECTION ASSISTANT, TOUR MANAGER
Steve De Schepper
TRAINEE PERFORMING ARTS
Lisaboa Houbrechts
TRAINEE THEATER
Ijf Boullet
IN DIALOGUE WITH
Dr. Marc Cosyns
PRODUCTION
les ballets C de la B, Festival de Marseille, Berliner Festspiele
COPRODUCTION
Opéra de Lille (FR), Théâtre National de Chaillot Paris (FR), Les Théâtres de la Ville de Luxembourg (LU), Onassis Cultural Centre Athens (GR), TorinoDanza (IT), Kampnagel Hamburg (DE), Ludwigsburger Schlossfestspiele (DE), Festspielhaus St. Pölten (AT), L'Arsenal Metz (FR), Scène Nationale du Sud-Aquitain – Bayonne (FR), La Ville de Marseille-Opéra (FR), Aperto Festival / Fondazione I Teatri – Reggio Emilia (IT)
DISTRIBUTION
Frans Brood Productions
LES BALLETS C DE LA B IS SUPPORTED BY
the Flemish authorities, City of Ghent, Province East Flanders, North Sea Port and the Belgian Taxshelter
THANKS TO
Isnelle da Silveira, Filip De Boeck, Barbara Raes, Griet Callewaert, atelier NTGent, Mrs S.P., Miss A.C., Fondation Camargo (Cassis, France), Sylvain Cambreling, Connexion vzw
SPECIAL THANKS TO
We are sincerely grateful to L. and her family for their exceptional candour, their deep trust and the unique support to this special project.