Boris Charmatz will talk us through [terrain], a unique outdoor touring dance centre, where taking part and ecology play a vital role. By the way, did you know that Boris Charmatz was invited to follow the legendary Pina Bausch as Wuppertal Tanztheater director?             

Boris Charmatz is a dancer, choreographer and director of [terrain]. Since 2009 he has been the director of the Musée de la danse / Center chorégraphique national de Rennes et de Bretagne. He is the author of a series of reference works such as Aatt enenationon (1996) and 10000 gestes (2017). Invited to MoMA in 2013, Boris Charmatz staged Musée de la danse: Three Collective Gestures, a three-part program held at the museum over three weeks. After an invitation in 2012, Boris Charmatz was once again presented by Tate Modern in London, in 2015, where he presented If Tate Modern was Musée de la danse? Charmatz is also the author of several books, including Entretenir: à propos d'une danse contemporaine (Centre national de la danse / Les presses du reel, 2003), co-authored with Isabelle Launay; Je suis une école (Editions les Prairies Ordinaires, 2009; and Emails 2009–2010 (Les presses du réel, in partnership with the Musée de danse, 2013), in co-authorship with Jérôme Bel. The French choreographer was appointed director of the Tanztheater Wuppertal Pina Bausch, the renowned German company founded in 1973 by the legendary creator of Café Muller, will take over in September 2022.
© Sébastien Dolidon.
Alameda Dom Afonso Henriques
Gratuito
Duration 60 min

Biography
As a dancer and choreographer, and the creator of experimental projects such as the ephemeral school Bocal and Musée de la danse, Boris Charmatz subjects dance to formal constraints that redefine the scope of its possibilities. After directing Musée de la danse, National Choreographic Centre of Rennes and Brittany from 2009 to 2018, Boris Charmatz in January 2019 launches [terrain], association based in the Hauts-de-France Region and associated with the Phénix National Stage of Valenciennes, the Lille Opera and the Maison de la Culture of Amiens. Boris Charmatz is also an associated artist of Charleroi danse (Belgium) from 2018 to 2022. His work has been presented worldwide.
From À bras-le-corps (1993) to SOMNOLE (2021), he has created a series of seminal works, including Aatt enen tionon (1996), enfant (2011), created for the Cour d'Honneur of the Festival d'Avignon, and 10000 gestes (2017). He creates projects that combine participation and curatorial gestures, in the public space and outside performing arts venues, such as Fous de danse, A Dancer's Day and 20 Dancers for the XX Century and even more. He is the author of several books (Entretenir/à propos d'une danse contemporaine, 2003, co-authored with Isabelle Launay; Je suis une école, 2009), and is also a performer (notably with Odile Duboc, Médéric Collignon, Anne Teresa De Keersmaeker and Tino Sehgal).
In 2021, Boris Charmatz created La Ronde in the Nave of the Grand Palais before closure for renovation, and orchestrated the performance Happening Tempête for the opening of the Grand Palais Éphémère. In July of the same year, he opened the Manchester International Festival with Sea Change, a choreographic project in the urban space with 150 amateur and professional performers.
In August 2022, Boris Charmatz will take over the direction of Tanztheater Wuppertal Pina Bausch to develop a new project with [terrain] between Germany and France.
Co-funded by the Creative Europe programme project Create to Connect, Create to Impact
Temporada Portugal-França 2022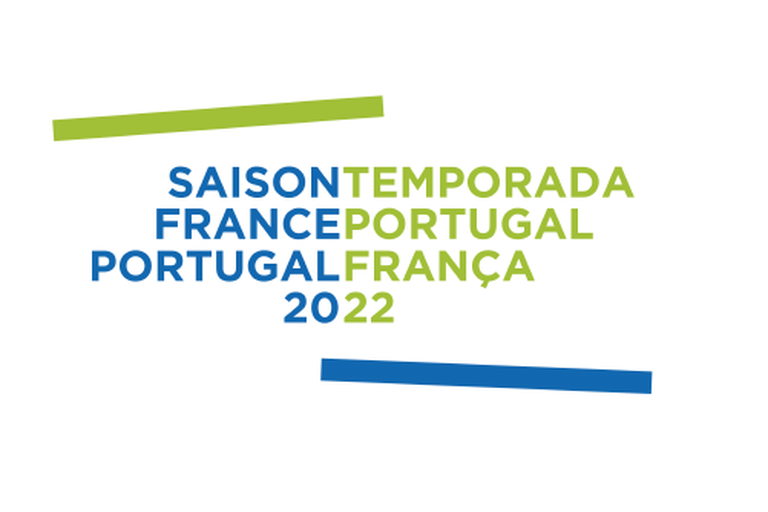 [terrain]
Support